Best Content Marketing Strategies
Want to earn new leads and revenue for your business?
Content marketing is one of the best ways to grow your company online. And it can turn your web presence into a powerful marketing tool by introducing customers to your company and encouraging them to learn more.
Content marketing generates 3 times as many leads as traditional marketing, and businesses that use content marketing get 6 times more conversions than businesses who don't use content marketing. With so many content marketing tactics, though, how do you determine which are right for your business? Personalized content marketing plans from WebFX can help. You can call 888-601-5359 or contact us online to get a free evalution today!
If you still want to learn more about what content marketing is or how it benefits your company, keep reading! On this page, we'll take a look at the top content marketing strategies and how content marketing plans from WebFX can take your business to new heights.
Let's get started!
We foster and form long-term partnerships so that your business has long-term results.
Over 90% of WebFX clients continue partnering with us into year 2 of their campaign.
Hear from Our Happy Customers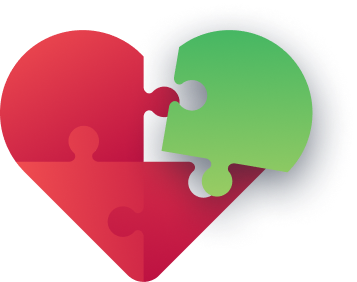 3 benefits of content marketing
Content marketing has a number of benefits for businesses like yours — here are the top three!
1. Increased visibility in search results
Every time you post new content on your website or blog, you give Google another page to add to their index. And adding more quality pages to your site can give you more opportunities to rank in search results for keywords and phrases related to your business.
This is extremely important because the higher you rank in search results, the more people will be able to find your site and learn more about your business. In fact, sites that rank in the top three organic search result spots receive more than 50% of total clicks.
So creating quality content can boost your rankings in search results, help more people to find out about your business, and increase traffic to your website.
2. Higher domain authority
Creating and publishing valuable content can also help to increase the authority of your website. This is because more external sources will want to link to the content on your site.
As you boost your website's domain authority, you can earn higher rankings in search results.
Higher domain authority and rankings in search results will help position you as an expert in your field. This means that more people will be able to find, contact, and purchase from your business.
3. Improved brand awareness
Helpful content can also help improve your company's brand awareness and reputation.
Increased exposure in search results will help more people find out about your business. And when people find helpful content that you publish, they will be more willing to learn about the products and services you provide.
If people like the content you produce, they will also be more likely to share it with their friends and family. This valuable word-of-mouth marketing not only increases brand awareness, it also boosts your reputation and customer loyalty.
Top 4 content marketing strategies
Looking for some fresh ways to spice up your content marketing? Take a look at these top content marketing strategies!
1. Start with keyword research
Keyword research is the first step to creating successful content.
Using content marketing tools like KeywordsFX and Keyword Tool, you can uncover the keywords and phrases people are searching that relate to your industry, products, or services. Then, you can create custom content about topics that interest potential customers.
You can also use Google's Autocomplete function to discover search topics. Start by entering a basic keyword or phrase related to your business. Instead of pressing enter, take a look at some of the Autocomplete suggestions.
This can give you valuable insight into the topics that interest your target audience, and you can structure your content campaigns around the keywords and phrases you find.
Then, you can use tools like the Keywords Everywhere extension to discover search volume, cost per click, and competition data for the keywords and phrases you want to target. This information can help you determine the potential value of a page and create content that drives the best results for your business.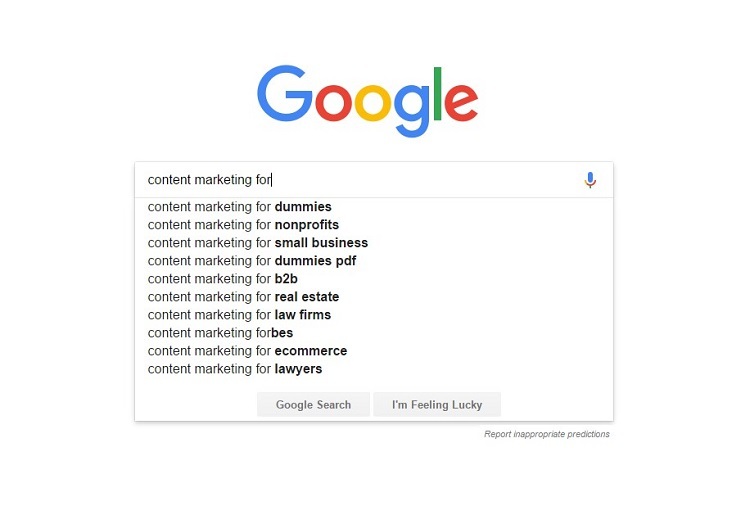 2. Create visual content
Visual content includes images, infographics, videos, and any other form of visually appealing content you choose to add to your site. Adding visual content allows you to generate up to 94% more views!
Here are a few ways you can incorporate visual content in your strategy:
You can start by finding relevant images to include in your blog posts and site pages. The best visuals are ones that directly relate to your content, like original photos you've taken of your products or services, or screenshots that illustrate the concepts you're explaining. You can also use sites like Pixabay and Pexels to quickly and easily download free stock photos.
Infographics are also a great way to spice up your content. If you don't have design experience, you can partner with an agency to create and promote original infographics for your brand. And if you're working with a smaller budget, sites like Upwork make it easy to find and work with freelance designers who can bring your infographic ideas to life.
Sites like Canva also make it easy to create custom graphics for your website. You can use graphics to show examples, illustrate processes, make your content pop. Including graphics on your pages is a great way to keep readers engaged and encourage people to stay on your site for long periods of time.
Adding videos to your content can help your site appear higher in search results and convert more customers. Videos allow you to demonstrate your products or services and answer questions that people may have about your business. Internet users love videos, and sharing videos on your website and sites like YouTube is a great way to engage your target audience.
You can also share unique content generated by your fans. People tend to trust user generated content (UGC) over brand-sponsored advertisements. Customers love to see themselves featured on a brand's website or social media, and UGC can help your business increase brand awareness and customer loyalty.
If you need help creating custom, visual content, design experts at WebFX can help. Our content has been featured in Adweek, Inc., Business Insider, Yahoo! Finance, and other leading websites. And we'll work with you to earn the best possible results.
3. Repurpose old content
It takes a lot of time to write, edit, and design custom content for your site. But each piece of content you create has the potential to help you increase site traffic, reach new leads, and earn more links to your site.
If you want to get the most out of everything you create, repurposing and analyzing your content is a great idea.
To find content that needs to be refreshed, you can start by reviewing your blog posts and pages on your site. Using Google Analytics, you can find your most popular pages. It's a good idea to look for timeless pieces that continue to provide value to your readers years after they are published.
After you select the pieces you want to update, you can get to work repurposing your content.
You can make minor tweaks like refreshing old content with updated statistics and information. Or you can completely rework content by changing the medium you use to present it to your audience.
For example, you can combine related posts into a comprehensive ebook or turn a blog post into a video or podcast episode.
For more ideas on repurposing content, you can check out this helpful post!
4. Share your content
You put a lot of time and effort into creating great content, and you can make the most of that effort by sharing and promoting your work.
After you publish a piece of content, don't forget to share it on your social networks like Facebook and Twitter. This will help to get your content in front of more people, and it gives fans the chance to share it with their online networks.
Then, you can look for reporters, bloggers, and influencers in your industry who might like to share your content on their sites. You can do this by conducting a quick search on Google. Look for people who have covered similar topics, and create a list of outreach targets.
Once you have created your list and found contact information for the people you want to reach, you can begin reaching out via email, social media, or phone to see if they are willing to share your content.
Earning links from reputable sites is one of the best ways to boost your company's online presence. And when people recognize that you produce quality content, they will begin to share it on a regular basis. This gives you instant access to their audience, and it can help people find out more about your business and the products and services you provide.
Related: How to Create an Integrated Content Marketing Strategy
WebFX is a partner businesses trust.
Hear from HydroWorx, who saw a 236% increase in organic sessions with WebFX services.
Watch the Video Testimonial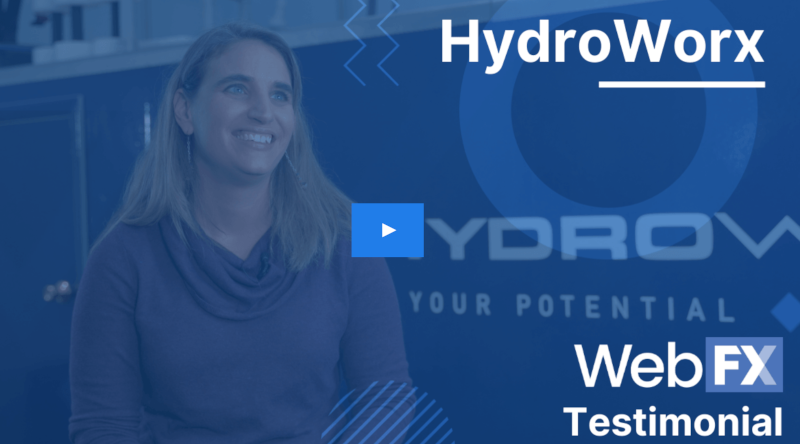 WebFX is a leading content marketing agency
As an award-winning digital marketing agency, WebFX is a content marketing leader.
We offer custom content marketing plans to help your business rank higher in search results, attract new leads, and earn more revenue.
Whether you want to create infographics, branded blog posts, or ebooks, we can help!
Our content marketing team includes members from every department of WebFX, including an SEO strategist, copywriting manager, and graphic designer. And we'll go above and beyond to help you get the most out of your content marketing strategy.
To learn more, check out our content marketing plans, and take a look at our testimonials to hear what clients have to say.
Learn more about content marketing plans from WebFX
Interested in learning more about how content marketing plans from WebFX can help your business reach more customers online?
Feel free to check out our custom content plans, and contact us today to speak with a strategist.
WebFX works with more than 1020 clients in a wide array of industries, and we're excited to drive results for your business!