Agency

Creative Marketing Agency
Drive Revenue With a Creative Marketing Agency
If you want to sell your products or services online, digital marketing is essential for your business. But even if you're a marketing pro, you can still use the help of a professional agency. That's why you can benefit from partnering with a creative marketing agency like WebFX!
Partner with WebFX for creative digital marketing services
In today's world, creative digital marketing is a must for any business looking to reach a wide audience. 77% of Americans use smartphones, and of those that don't, there are plenty who use computers. The Internet is a fantastic place to reach people with your marketing.
By partnering with a creative marketing agency like WebFX, you can help your digital marketing reach its full potential. Our services include:
And more!
With over 25 years of experience, WebFX is the ideal creative marketing company for your business. Not only can we drive results for you, but we can do so in a creative way that helps you stand out from the competition.
To partner with us, just call us at 888-601-5359 or contact us online today!
Why work with a creative marketing agency?
While you might see the appeal of partnering with an agency for your marketing, you might also question why you need to. After all, who's to say you can't handle your marketing on your own?
While it's possible that you could take care of your marketing without help from an agency, it's also true that an agency can offer significant benefits that you wouldn't have if you did your marketing yourself.
Here are three of the main benefits creative agencies bring to the table that you may not want to pass up.
1. Creative agencies have more marketing knowledge
Odds are, you can't match the digital marketing expertise of a professional agency. Even if you're a marketing expert, it's hard to rival the specialized knowledge possessed by an agency that exists solely to optimize marketing.
That's one reason why partnering with a creative marketing company is such a smart decision. Most creative agencies have spent many years working with online marketing, giving them a depth of marketing knowledge that's difficult to match.
Rather than rely on your own digital marketing knowledge, consider hiring a creative marketing agency so you can take advantage of their expertise.
2. Creative agencies have more time
There are only so many hours in a day, and you probably spend most of them dealing with parts of your business other than marketing. Sales, product manufacturing, and other tasks are more than enough to keep you and your team occupied.
Therein lies another benefit of partnering with an agency. A creative marketing company will be able to spend far more time on your marketing than you ever could. Not only does this free you to work on other things, but it also ensures that more care is put into your marketing.
Rather than throwing together a few ad materials during your lunch breaks or working overtime to get things done, you can let an agency handle the marketing while you focus on your other priorities.
3. Creative agencies have better resources
Imagine that you decide to expand your business headquarters by building a new section off the back. How would you go about it? Would you go get the toolkit out of your garage and set to work all by yourself? Or would you hire a construction company to do it for you?
In all likelihood, you'd hire a construction company. On top of the fact that they have more knowledge and experience, they bring with them an array of tools that you don't have access to on your own. Even if you were to rent a bulldozer, you might not know how to use it.
The same is true of creative marketing. You probably don't want to try making a marketing video without good editing software or creating an infographic without the right graphic design software.
When you partner with a creative marketing agency, you'll not only gain access to these materials, but you'll also gain access to people who know how to use them to produce the best possible results for your marketing.
How can WebFX boost your creative digital marketing?
With all the benefits that creative agencies bring to the table, it seems like a given that they can boost the success of your marketing. But exactly what does that boost look like? How, specifically, can a creative marketing company improve your marketing?
To a large extent, the answer to that question depends on the specific agency and circumstances. In the case of WebFX, though, there are several ways we can drive results for your business. Here are four of the most significant ways we can help you!
1. WebFX can increase your web traffic
One of the first things WebFX can do for your business is to drive up the traffic you receive on your website. Drawing people to your site requires having compelling content to attract their interest, and we can help you craft that content.
One example of a content format that's excellent for attracting users is blog posts. With the help of our professional copywriting team, you can produce top-tier articles for your business's blog. On top of being fantastically written, all the content will be informative and helpful.
Not only can we help you create this content, but we can also help you get it ranking in Google search results where users will find it. Soon enough, you'll see your site traffic going up significantly.
2. WebFX can boost your conversions
Your site traffic isn't the only thing we can increase. Once users have reached your site, we can help ensure that more of them stick around and end up converting.
Along with the aforementioned blog posts, image and video marketing are great ways to keep users engaged while simultaneously marketing your business to them. We can help you create whatever materials you have in mind for persuading people to buy your products or services.
We can also help you achieve this effect with paid advertising and email marketing. Our team is experienced with designing stunning landing pages and email displays that will compel people to click the calls to action (CTAs) they accompany.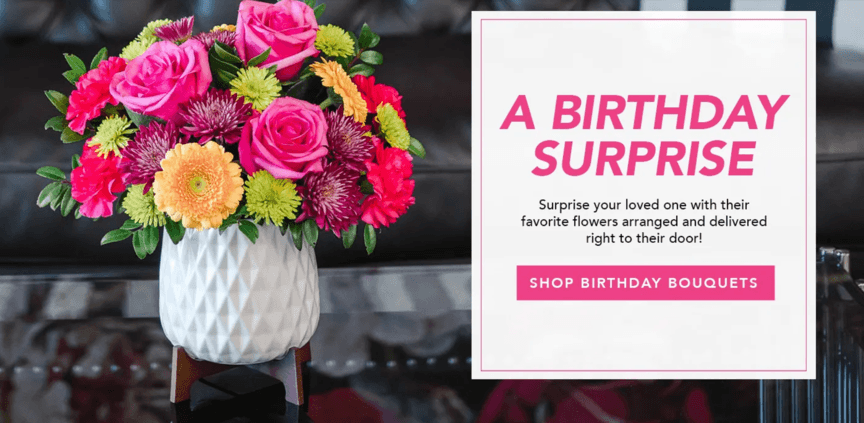 When you partner with us, you'll see an increase in conversions and revenue that will make you glad you did.
3. WebFX can craft your online brand
Branding your business is critical when it comes to creative online marketing. If all your advertising blends in with the competition, it doesn't matter how effective it is — no one will remember that it came from you, and they won't know to come back to you.
To retain your leads, you have to brand yourself in a memorable way, and WebFX can help you do that. We'll talk with you about precisely how you want to represent your business online, and then we'll work that vision into each and every piece of your marketing.
From color schemes to language style, we'll ensure that your unique business persona shines through for everyone to see!
4. WebFX can expand your online audience
A final way WebFX can benefit your business is by helping you expand your online reach. One way to do this is to help you dominate relevant Google searches, allowing more users to encounter your content.
Another method is to harness social media. When you create a social media account for your business, you gain access to numerous options for expanding your reach to new people. By posting everything from infographics to videos, you can draw in people you might have otherwise missed.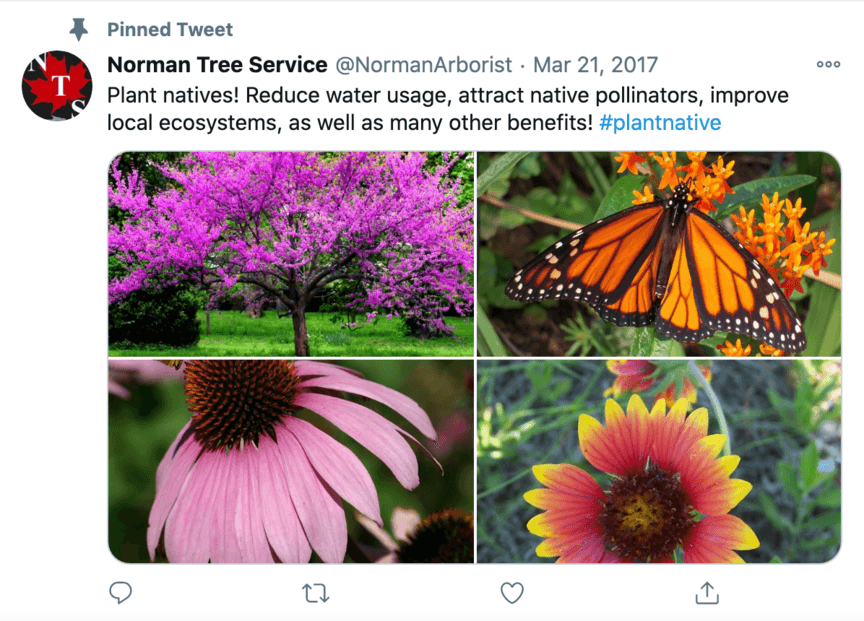 Why choose WebFX?
Once you know you want to partner with a creative marketing company, it becomes a matter of choosing which one to work with. Allow us to make the choice easier for you. You won't find an agency as committed to driving results for you as WebFX.
What makes WebFX special? Here are three ways we stand out from the competition as the best creative marketing agency out there.
We drive top-of-the-line results
When we set to work on your marketing, we won't settle for the bare minimum. We'll do whatever it takes to drive the best possible results for your business, and you can see that from the results we've driven for our many clients in the past.
Over the last five years alone, we've generated 7.8 million leads and $3 billion in sales for our clients. Those numbers make it clear that partnering with us will never be a wasted investment.
With WebFX, you won't have to worry about how many leads or conversions you have — we know how to drive them to new heights!
Our team is large and experienced
Would you rather have 10 people working on your marketing, or 100? You'd probably prefer the latter, and we don't blame you. Thankfully, WebFX can offer three times that many people. Our team is made up of over 500+ experts who are ready to get to work on your marketing.
With that many people at work on your digital advertising, you can expect fantastic results. Our team's size means we've been able to employ specialists in a variety of marketing strategies, meaning every tactic we pursue for you will be handled by an expert in that tactic.
We have a variety of testimonials and awards
If you're still uncertain about our proficiency with creative marketing, just ask our past clients. They've left us over 1020 glowing testimonials that speak to their overwhelmingly positive experiences with us.
We've also garnered many awards over the years, including being rated the top SEO agency in the world on Clutch in 2018. When you partner with us, you'll learn firsthand what made all our past clients so happy!
Independent research from Clutch has named WebFX the
top SEO company

in the United States.

Clutch has personally interviewed more than 250 WebFX clients to discuss their experience partnering with us.

Read More Clutch Reviews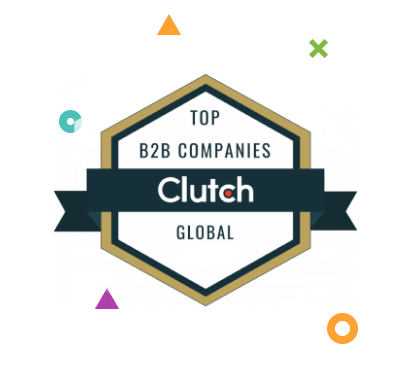 FAQs about creative marketing agencies
Learn more about working with a creative marketing agency with these FAQs:
What is a creative marketing agency?
A creative marketing agency is a marketing agency that specializes in creative solutions for branding, digital marketing, advertising, and more. A creative marketing agency works with businesses of all sizes, from well-known brands to start-ups.
What does a creative marketing agency do?
A creative marketing agency does several things for clients, including:
Developing a strategy
Producing assets, like ad copy, graphics, and more
Reporting results
For the best definition to what a creative marketing agency does, speak with the agency.
Let WebFX help you drive stellar results through your creative digital marketing
Ready to kick your online marketing into gear? We'd love to give you a hand! We've been driving superior marketing results for over 25 years, and we can't wait to do the same for you.
To get started with our digital marketing services today, just call us at 888-601-5359 or contact us online today!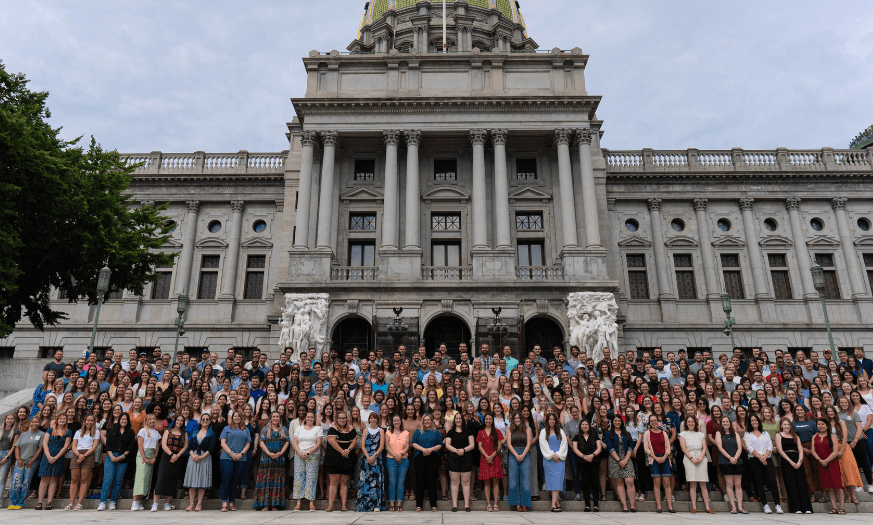 Learn more about Marketing
Digital Marketing Services