Why Your Ecommerce Site Should Have a Blog
As the owner or marketer of an ecommerce store, your main goal is to drive sales on your site. There are many ways to accomplish this goal, but as the Internet becomes increasingly saturated with online retailers, it can be difficult to stand out.
One of the best ways to break through the noise and differentiate your business from the rest is to add a blog to your site. Although many ecommerce retailers don't do it, blogging can be a great way to attract new customers and build brand loyalty.
Keep reading to learn why, as well as a few tips to help you get started. You can also contact us online or call 888-601-5359 today to speak with an expert directly!
Partner with a team of ecommerce masters!
WebFX campaigns have delivered more than 12,936,451 ecommerce transactions in the last 5 years
Read the Case Studies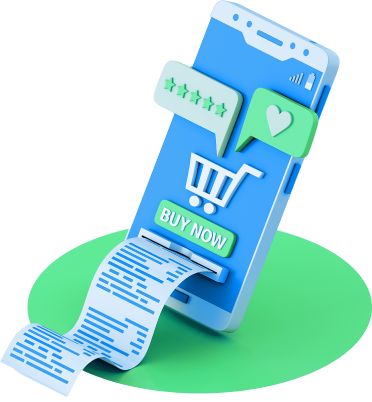 How a blog benefits an ecommerce site
As an ecommerce retailer, your main priority with your website is likely adding and updating product pages and descriptions. And although these are certainly important for making sales, they aren't the only kinds of pages your site should have.
Adding a blog has many benefits for your business, but the two major ones relate to SEO and brand building.
Improve your SEO
As search engines like Google continue to make content quality a bigger factor in their ranking algorithms, businesses in all industries need to make it a priority to add high-quality pages to their sites.
This practice, called content marketing, involves researching and creating pages around topics your customers want. Not only will this allow you to potentially rank for a wider variety of keywords, but it will also show search engines that your site is a quality source of information.
Interesting blog posts are also a great opportunity to earn links from other sites. If you promote your posts and other reputable sites decide to link to them, this will boost your online authority—and your ability to rank well in search engines.
Build your brand
In addition to the SEO benefits, a blog can help you establish your company's brand and image. Unlike brick-and-mortar stores, you don't have the ability to personally interact with and get to know your customers. Publishing informal, behind-the-scenes style content can help show a more human side of your business.

With this type of content, it's important that you use a conversational tone and avoid advertising specific products. Instead, share photos of fun events and write about what the day-to-day operations are like at your office. If you have an interesting backstory or reason for starting your ecommerce store, that could also serve as the topic of one of your posts.
Once you create these posts, be sure to share them on social media and encourage readers to let you know what they think. As you listen and respond to their feedback, you'll be able to gauge which types of content they enjoy, and what you should write about going forward.
Partner with a team of ecommerce masters!
WebFX campaigns have delivered more than 12,936,451 ecommerce transactions in the last 5 years
Read the Case Studies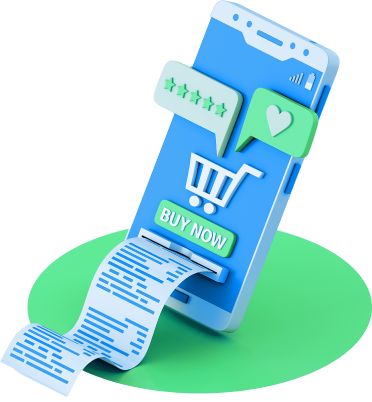 Tips for starting an ecommerce blog
Thanks to ecommerce-friendly platforms like WordPress, adding a blog to an existing website doesn't have to be a complex process. Creating great content for one, on the other hand, can be a challenge for new bloggers.
Here are a few topic ideas to help you get started:
Answer common questions
One of the easiest ways to determine what you should write about is to consult your customer service team. Ask them what questions they hear on a regular basis and what kinds of concerns your customers have.
If these questions have simple yes-or-no answers, they may be better off addressed on an FAQ page on your site. If you find a few that require more in-depth explanations, these are ideal for blog posts.
Share your business's story
As we mentioned above, your business's story can make for a great blog post. However, that story doesn't have to end with the events that led up to your company's founding.
Customers want to know the people behind your company, where their money is going, and regular updates will answer those questions. Post updates about any milestones you achieve, any significant events, and anything else your customers might find interesting.
If you're a sales-minded marketer, spending time on these informal posts may seem unproductive, since they're unlikely to drive revenue directly. But they're great for building relationships with readers, and there are few assets more valuable to any business than loyal customers.
Create buying guides
Although we don't recommend writing too many of these, the occasional buying guide can be an effective way to drive sales with your blog. This is especially true if you create them for audiences other than your primary customers.
This might sound counterintuitive, but let's say that your site sells clothing for girls ages 14-17. Most of your site content is likely geared towards these high school-aged readers.
Around the holidays, however, you could write a gift guide and call it "Christmas gift ideas for teenage girls." When parents and other family members search for this phrase and arrive at your blog, directing them to specific products could be extremely beneficial to both you and them.
Considering adding a blog to your ecommerce site?
Adding a blog to your ecommerce site can be an effective way to improve your SEO, increase traffic, and boost conversions. If you're considering doing so, WebFX can help!
We've created successful blogs for ecommerce clients in a variety of industries, and we'd love to do the same for you. Contact us today to speak with a strategist!