7 Branding App Tips to Help You Drive Results
With 77% of Americans owning smartphones, the development of mobile technology continues to grow. Today, mobile apps are an integral part of a business's marketing plan.
On this page, we'll provide seven branding app tips to help you create an app that attracts more valuable leads and conversions for your business. If you need help branding your app, call us today at 888-601-5359 to speak with a strategist.
Our digital marketing campaigns impact the metrics that improve your bottom line.
See More Results

WebFX has driven the following results for clients:

$3 billion
In client revenue

7.8 million
Leads for our clients

5.2 million
Client phone calls
1. Focus on a user-centric design
When you develop your app, think about your audience. Your audience will use this app daily, so you need to ensure it fits their needs and provides a positive experience.
Your app should meet user expectations. When they use your app, what do they hope to see? How to they expect it to function for them?
These are important things to consider as you develop your app. Think about your audience and what they want in an app. This includes the design, layout, functionality, and more.
Ultimately, your app is judged by your audience. It doesn't matter how you feel about your app or how it functions for you. Your audience will be using the app, so it needs to function in a way that works best for them.
As you build your app, there are three significant things to focus on: functionality, usability, and performance. These are things your audience cares about the most, so you'll want to focus on them as your build your app. Think about how your audience intends to use your app and how you can create your app to meet those expectations.
2. Choose the right name
Your app's name is an important part of the branding app development. This affects how people will find your app and how they remember it. If you want people to identify and remember the app, you need to choose a creative name that reflects your brand.
The right name for your app is relevant. Imagine if your app was called "Grandma's Cookies" and users open it up to find that the app is all about cake and pastries. It would be a misleading experience for your audience and they would delete your app because it is irrelevant.
You need a name that is relevant to the basis of your app. Look at Snapchat — the basis of this app is that you can snap and send photos, as well as chat with friends about the photos you send. The name of the app fits what the app does for users.
Your audience identifies your app through its name, so you need to make it easy to pronounce. If your audience loves your app, they will want to tell others about it. When you have an app name that is difficult to pronounce or remember, it presents a challenge for your audience and makes it harder for them to use word of mouth to talk about your app.
Overall, your app needs to stay on brand by using a name that is relevant to your app and your business. It will help you attract the right leads that are interested in your app.
3. Choose an appropriate icon
Along with its name, the app icon is one of the most important branding pieces of your app. When people see your app, the name and icon are the first things they see. It is important that you choose a relevant icon that enhances your app and conveys your app's brand.

People associate icons with their brands. The ghost icon is associated with Snapchat and the little bird icon is associated with Twitter. It is essential that you choose the right icon because it will help build brand association with your app.
Make your icon unique and stand out. Your audience should see the icon and immediately associate that icon with your app. It is also critical that the icon colors match the color scheme within your app to further reinforce brand recognition.
4. Conduct A/B testing
An important part of app branding is A/B testing. Testing helps you understand which elements work for your audience, so you can develop a better app experience for them. It helps you get a sense of what your audience likes and dislikes.
A/B testing requires changing little elements at a time. Focus on elements like your app icon, app title, and functionality. These will help you improve your app the most and get better results from your audience.
It's hard to know everything your audience likes or doesn't like in an app. By conducting A/B testing, you'll see first hand how your audience experiences your app. It'll help improve branding your app.
5. Check out your competition
Your competitors most likely also have apps. It is important that you check out your competitors' apps to understand what you're up against and how your competition tries to obtain traffic. It's a great opportunity to help improve your app's branding.
Look at your competitor's apps and take notes about it. As you look at their app, think about questions like:
What do you like about their app?
What do you dislike about their app?
How does it function? Is it easy to use or is it challenging?
Are there elements that add a unique experience for their audience?
How do they showcase their brand across the app?
These questions will help you understand your competitor's app better. You can figure out what is successful about their app and where they fall short. It helps you figure out what you can do better to stay ahead of competitors.
When you analyze your competition, you help your business build an app with a unique brand. It will help you stand out from the competition and improve your app to reach more customers.
6. Give users a sense of belonging
Getting users to consistently interact with your app is one of the most challenging parts of app development. How do you build an app that entices your audience to keep coming back and continually building brand recognition?

As you develop your branding app plan, you need to consider how you'll get your audience to frequently use your app. You need to create a sense of belonging that entices them to want to open your app.
Fitbit entices users to open their app by being able to track all their stats and information. They can go in and log exercise, food they eat, and water intake. To make it even more enticing, Fitbit allows people to connect with their friends to compare stats and compete in challenges.
This makes Fitbit users more active and more likely to open the app. They have a sense of belonging to the app, and it encourages them to open it. When you build your app, you need to think about elements that will entice your audience to open the app.
7. Stay consistent
As your business develops and grows, you will make changes to your brand. Your app branding will change with it. It is important that when you change your brand that you keep it familiar for your audience.
Your audience associates your brand with colors, typography, and other elements. If you completely change these elements, your audience will be confused. They may not recognize your app or even know that it is your business.
Generally, you'll want to stick to the same colors and typography. You can always change the layout and set up to help provide your audience with a better experience. If you want to keep people engaged with your app, you need to avoid doing a complete 360-degree change with your app.
Starbucks is a prime example of this. People who frequent their app are familiar with the brown, white, and green color scheme and the type of font they use. Starbucks remains consistent with these notable elements, but also updates their app to make it more functional for their audience.
Partner with a team of ecommerce masters!
WebFX campaigns have delivered more than 12,936,451 ecommerce transactions in the last 5 years
Read the Case Studies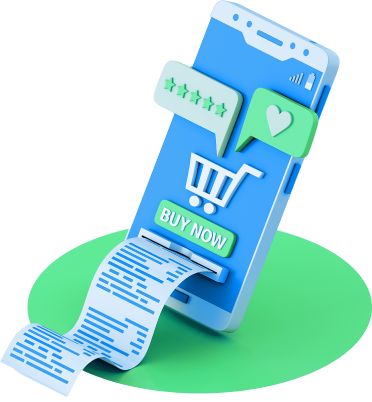 WebFX will help you create a unique brand for your app
App branding is an important part of helping your app achieve success. If you don't have experience creating an app, it is challenging to know how to make it successful. At WebFX, we know how to brand apps that will help drive success for your business.
We're a full-service digital marketing company that knows how to brand mobile apps. We have over 25 years of experience creating branding app plans that drive results for our clients. When you partner with us, you get a team of 500+ experts that will bring their knowledge and experience to help you create a better branding app.
If you're looking for a company that drives results, you came to the right place. To date, WebFX has driven over $3 billion in sales and over 7.8 million leads for clients. When you partner with us, you'll get a team that is dedicated to driving results for your business.
Want to know what it's like to partner with us? Just ask our clients! Check out our 1020+ client testimonials that attest to the great work we do for them!
Partner with a team of ecommerce masters!
WebFX campaigns have delivered more than 12,936,451 ecommerce transactions in the last 5 years
Read the Case Studies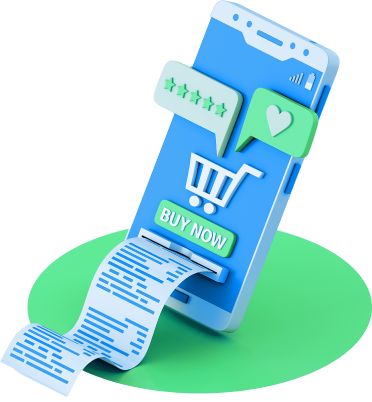 Start branding your app to drive results today
If you're ready to brand your app better to drive in more interested leads, contact us online or call us today at 888-601-5359 to speak with a strategist.
We look forward to helping your business reach new heights!