8 Questions to Ask Before You Hire a Marketing Company
Your business's revenue hasn't been as high as you'd like for the past quarter, and you're looking to improve it. You know that means you need to upgrade your marketing campaign, but you don't have the knowledge or resources to do it alone, so you decide to hire a marketing company.
But how do you know which company to choose? There are a range of options available, and it can be difficult to figure out which one will be the best fit for your business.
While different aspects can affect your choice, there are eight considerations in particular that should be at the forefront of your mind as you decide on an agency and move towards outsourcing your marketing. We'll go over each of those considerations below.
Read on to learn more, and then partner with WebFX — the online marketing company with over 1020 client testimonials — to get help optimizing your digital marketing. Just call 888-601-5359 or contact us online to get started today!
Our digital marketing campaigns impact the metrics that improve your bottom line.
See More Results

WebFX has driven the following results for clients:

$3 billion
In client revenue

7.8 million
Leads for our clients

5.2 million
Client phone calls
8 considerations for hiring a marketing agency
What makes for a good digital marketing company? To some extent, it depends on your business's specific needs. Even so, there are a few things that any business would benefit from considering before hiring a marketing agency.
Here are eight questions you should ask of any company you consider hiring.
1. What services do they offer?
The first question to ask of a digital marketing company is what services they provide. Your online marketing needs to encompass a variety of strategies to be at its most successful, and odds are you want an agency that can help you with all those strategies.
Here are some of the main digital marketing strategies you'll want to see from your company:
Not every agency will offer all the above services. Some companies specialize solely in PPC or web design. And if you're only looking for help with a single specific strategy, that may not be an issue for you.
But if you want to partner with an agency that will provide high-quality assistance with all the major facets of your online marketing¬ — or if you think you may expand your marketing in the future — you may want a company that offers a variety of services.
One of the best ways to ensure you get variety in your marketing services is to partner with a full-service agency!
2. How large is their team?
Another thing to consider when hiring a marketing agency is how many people are on their team. When you hand them the reins to your online marketing, how many eyes will be on your campaigns?
With a larger team, you gain access to a far more diverse array of experiences, which in turn lends itself to a more diverse perspective on driving results. Narrower teams, on the other hand, often come with narrower perspectives on how to manage campaigns.
On top of that, larger teams typically come with greater specialization. When a company only has a handful of marketers, one person may be made responsible for multiple strategies. But on a large team, you'll likely see individual marketing roles specializing in SEO, PPC, social media, and so on.
That means that each of the strategies being optimized for your marketing will receive all the attention it needs to drive superior results for your business, and it will do so at the hands of someone who's an expert with that exact strategy.
3. How much do their services cost?
The third question you should ask of each company you consider partnering with is a simple one: How much will it cost?
This question is probably already one of your chief concerns when looking for an online marketing company, but it bears repeating just the same.
Your budget is a critical consideration as you look at your marketing options. Even if you manage to find an agency that provides everything you need, you may not be able to afford their services. Use your budget to help you narrow your search from the start.
Of course, if your budget is at all flexible, that flexibility may be something to keep in mind. Maybe you narrow it down to two companies, one of which is vastly superior to the other, but just slightly over your budget. It may be worth it to you to adjust your budget a bit.
To help you set a realistic budget, you should research how much different services usually cost. So, if you want to get SEO and PPC services, you can look up the typical cost for each of those and plan your budget based on those rough figures.
Additional Readings
How much does SEO cost?
How much does PPC cost?
How much does social media marketing cost?
How much does social media advertising cost?
How much does content marketing cost?
How much does email marketing cost?
4. What tools or resources do they use?
One of the biggest potential benefits of working with a digital marketing company is that they may have access to valuable marketing tools that can help you create more effective campaigns. You'll need to investigate each digital marketing company to see what they offer.
Some online marketing companies will have in-house tools, while others use third-party tools. Other companies use a combination of the two. For example, a company may use Google Analytics while also having an in-house SEO tool.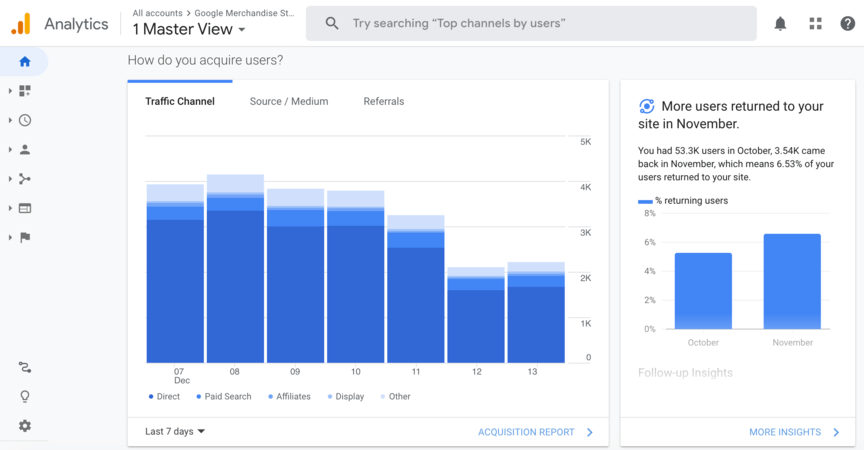 You'll want to research what tools they use and how those tools factor into the overall cost of your services. Either way, you'll want to hire a marketing company that gives you access to advanced marketing resources to maximize your campaign results.
5. How much experience do they have?
Experience matters. An online marketing company may possess all the knowledge available on a particular strategy, but if they've only been in business for a month, they simply can't compare to an agency that's been driving results for ten years.
When an agency has years of experience optimizing marketing campaigns for a variety of businesses, these agencies know how to drive results in a way they never could have known from reading marketing blogs online. Some skills only come with experience.
Those skills are something you'll most likely want to tap into if you have the opportunity. If you have a choice between two agencies that are similar in most respects, but one has five years of experience while the other has fifteen, it may be a good idea to choose the latter.
Of course, be sure to verify that a company's years of experience have generated high-quality results — experience is useless if it's wasted on poor service! Take a look at companies' portfolios to get a feel for what they've accomplished.
6. What types of businesses do they work with?
Not all digital marketing agencies work with a diverse population of businesses. Some marketing companies work exclusively with particular clients because of their industry or business size.
Start by ensuring that whichever company you choose is open to working with clients in your industry. It's particularly good if they've worked with one or more businesses in your industry in the past, so they're already familiar with it.
Additionally, check that your chosen company is experienced with businesses of your size. Most agencies tend to work with a particular range of businesses, whether small and local or large and corporate.
If you're a small, local business looking at an agency that typically works with large corporations or nationwide chains, it's probably not the best fit. Whereas, if you're a small- to medium-sized business (SMB), you'll want to make sure you find an agency that's worked with other SMBs.
7. Does their marketing change with the times?
Gravity, the setting of the sun, human mortality — these are all things that never change. Marketing, however, isn't on that list. As the years go on, marketing trends and techniques will shift, and you need to ensure that your chosen agency can keep up with those changes.
A company's blog is often a good place to judge if they're actively keeping up in the marketing industry. If they stopped publishing articles five years ago, that's not a good sign. Likewise, reading through their articles should give you a sense of their current understanding of digital marketing.
Knowing the latest marketing trends is essential to stay on top of the competition, so be sure you don't pick an agency that's behind the times. Not only do they need to be familiar with the current trends, but they also need to indicate that they'll keep changing with trends in the future.
8. Are they known for driving results?
The final question you should ask before you hire a marketing company is whether they can drive results for your business. All the services, tools, and experience in the world won't be of any value if they don't significantly improve your marketing.
The best way to gauge how effective a company's services will be for you is to look at how well they've driven results in the past. Reviews and testimonials are a great place to find this information, as well as any past numbers or data available on their site.
If you can find a company that's been known to drive high numbers of leads and conversions for multiple other companies, it's probably a safe bet that they can do the same for you.
WebFX is a partner businesses trust.
Hear from HydroWorx, who saw a 236% increase in organic sessions with WebFX services.
Watch the Video Testimonial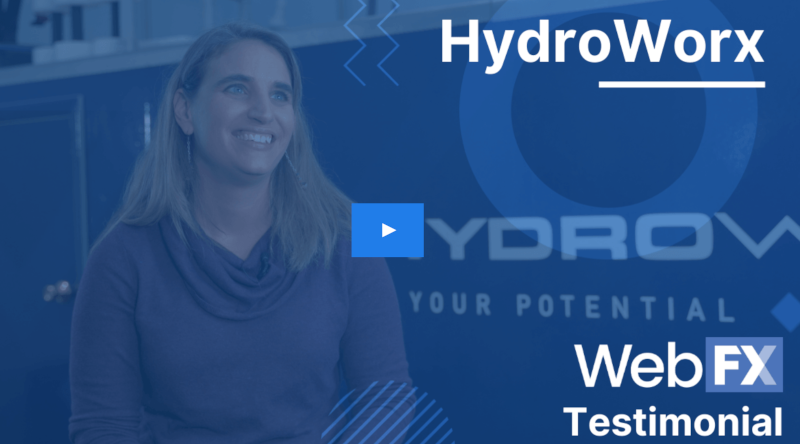 Choose WebFX as your online marketing company
Convinced that a digital marketing company is your best option for boosting your online advertising? Let WebFX be the agency that helps you drive results! Based in Harrisburg, PA, we're a full-service digital marketing agency with over 25 years of experience.
When you partner with us, you'll have access to a wide array of services, from SEO to web design. We can help you optimize every facet of your online marketing to produce leads and conversions.
We'll also provide you with a dedicated account representative to work closely with you on every step of the optimization process, keeping you both informed and involved throughout.
Ready to get started with us? Just give us a call at 888-601-5359 or contact us online today to learn more about our digital marketing services!