Internet Marketing in Hershey
Hershey, Pennsylvania is one of the most famous locations in the country — and the candy industry.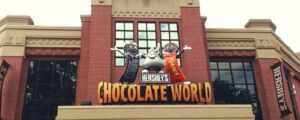 The town itself is practically historical landmark in the state, and its dozens of attractions, like Hershey Park, make it incredibly popular for tourists.
With a population just shy of 15,000, Hershey, Pennsylvania might be the most popular small town in the world — not to mention the sweetest. But there's more to Hershey than just the chocolate. There's also your business.
Regardless of your industry, you can achieve the same levels of fame and profit as the candy company with the right combination of patience, planning, and foresight.
The key is Internet marketing. If you'd like to speak with a specialist before reading on, you can reach us at 888-601-5359.
What does "Internet marketing" mean?
In general, "Internet marketing" relates to any initiatives you use to promote your company online.
Commonly, that includes search engine optimization (SEO), web design, pay-per-click advertising (PPC), and other strategies that help improve your brand's recognition. Other strategies include:
and more!
Internet marketing also means that you can reach a wide range of potential customers from around the world — not just the ones who share your zip code.
You can use it to compete with the giants in your industry, even if you're just a small local company with one location.
Internet marketing levels the playing field by giving you equal access to your potential customers. While traditional marketing is all about budgets and finances, a clever Internet marketer can help a small-town company rival even their big competitors. And once you grow, you can continue growing by investing more (and earning more returns) through Internet marketing strategies like we mentioned above.
Our Internet marketing client in Hershey, PA: Susan Graham Consulting
Susan Graham Consulting is an IT support firm that's based in the heart of Hershey, Pennsylvania. The firm came to us looking for a way to attract more clients and increase their annual revenue. That's a common goal for businesses to have — but not every business can do it the same way.
We don't want to tell you about the work we do, we want to SHOW you.
View Our Portfolio

We've built over
Websites
in a variety of industries.
For example, an ecommerce company could earn more customers by promoting specific products with PPC ads or streamlining their checkout process. But Susan Graham Consulting operates off of leads, meaning they need to attract potential clients and then help them through their decision-making process.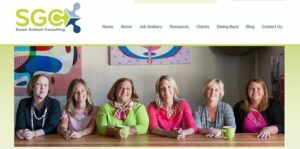 At WebFX, we understood that, and it's why we helped the firm develop a sleek, streamlined site that looks both fun and professional. It creates a flattering image of the firm as a whole while maintaining the company's hard-earned integrity.
The firm also started a blog and included contact pages, resources, and a variety of other information to help round out the site.
These different sections gave the consulting firm a more robust site with plenty of information that could attract any number of new clients.
And over time, it did.
Couple this with the firm's social media profiles and dedication to their marketing strategies, and you have a winning formula for a successful (and growing) consulting firm.
WebFX knows Internet marketing and Hershey, PA companies
WebFX is headquartered in Harrisburg, just a short drive down Route 322 from Hershey.
We've also been in the Internet marketing industry since 1997, which makes us one of the most experienced and reliable agencies in the world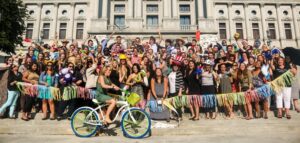 With that in mind, we know what it takes for a Hershey, Pennsylvania business to succeed online. We've helped other clients do it before, and now we want to help you.
Are you ready to expand your business?
Contact us today to create an Internet marketing strategy that'll get the results you want!