Internet Marketing in Lansdale
Lansdale, Pennsylvania is the perfect image of a small town right outside a big city.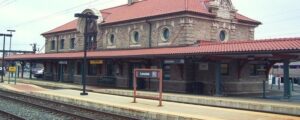 But even though it's a small town, its businesses can still be extremely successful.
With a population of about 17,000 people, however, Lansdale may not have a large enough customer base to support your business. So how can your small town business get the revenue it needs to expand?
The answer is surprisingly simple: Market on the Internet. Keep reading to learn more, and give us a call at 888-601-5359.
How does Internet marketing work for a Lansdale business?
Since Lansdale is one of the smallest towns in the Philadelphia area, the biggest obstacle to business growth is getting more customers.
That's where the Internet can help.
Internet marketing is a collection of different strategies that enables marketing managers and business owners to get the revenue that they want. These strategies include web design, search engine optimization (SEO), social media marketing, pay-per-click advertising (PPC), content marketing, and more.
Your Lansdale business can benefit from all of these channels.
Web design gives your company a sleek, modern, and conversion-friendly online presence.
SEO helps your website rank well on search engines like Google so you can attract visitors over the long-term.
Social media marketing lets you connect with your customers on social networks like Facebook and Twitter so you can build lasting and profitable relationships.
PPC attracts qualified traffic to your site for a price based on specific keywords and phrases.
Last, content marketing lets you expand your site so you can attract customers who want to know more about your industry.
These are just five elements of a complete Internet marketing strategy, and there are many others your business can use to attract new customers.
Our digital marketing campaigns impact the metrics that improve your bottom line.
See More Results

WebFX has driven the following results for clients:

$3 billion
In client revenue

7.8 million
Leads for our clients

5.2 million
Client phone calls
The most important part of any strategy is that you modify it to fit your business.
So if you're focused on long-term results for your company, you'll want to heavily invest in SEO. But if your company works off of leads instead of direct sales, you may also want to invest in social media marketing, for example, to build relationships with potential customers.
Ultimately, the choice is up to you. But you don't have to take our word for it — just take a look at one of our clients near Lansdale, Pennsylvania.
Our client near Lansdale, PA: MATAAC
The MidAtlantic Trade Adjustment Assistance Center came to us looking for a simple, user-friendly website.
They wanted something that spoke to their customer base — other businesses. To match that need, we built them a clear website that has obvious navigation, high-contrast colors, and a professional appearance.
We also worked with MATAAC to increase their overall reach online through services like SEO, PPC, and others.
During their time with us, we helped increase traffic and leads to their site so they could grow their company beyond their headquarters in Blue Bell.
Market your Lansdale, Pennsylvania business online
If you're ready to take the next step in growing your business, WebFX can help.
We're a full-service Internet marketing agency that's been in business since 1997. That means we've lasted in this industry longer than most other agencies have been around.
We've become a leader in the industry by giving our clients the attention, resources, and information that they need to succeed. We've done it for hundreds of clients over the years — now we'll do the same for you!
Contact us today to plan an Internet marketing strategy for your Lansdale company!