Internet Marketing in Wilkes-Barre
Wilkes-Barre, Pennsylvania is one of the largest and most well-known areas of the state. And for good reason.
The city has been the birthplace of dozens of important people, including actors, athletes, philosophers, politicians, fashion designers, and scientists. It even played a major role in the little-known American conflict, the Pennamite-Yankee War.
But while all that history is important to the identity of Wilkes-Barre, its future is equally important.
That future — more than anything else — depends on business.
Wilkes-Barre has had its share of both good and rough economic times. The businesses that remain and thrive in the city are proof of the economic resilience and determination of companies just like yours.
Whether you work in communications, professional services, human resources, education, or any of Wilkes-Barre's other diverse industries, Internet marketing can help you earn more revenue.
The best part of being a business in Wilkes-Barre is that you have a supportive city with lots of potential customers right at your doorstep.
But you can still expand your business beyond the city limits. All you need is a little Internet marketing. Keep reading to learn more, and contact us at 888-256-9448 to speak to a strategist.
What is Internet marketing, and how does it work?
Internet marketing is an overarching term that includes lots of different channels. Companies use one or more of these channels to reach customers that they otherwise couldn't.
For some companies, that means attracting international customers. For others, it means getting more customers from the same city.
Regardless of your goals, Internet marketing is a proven way to get results for your Wilkes-Barre business.
These are eight of the most common forms of Internet marketing that you'll hear about.
Each of these strategies is independently powerful, and when you use them together, you can achieve new levels of growth that you've never seen before.
The key is determining which strategy (or strategies) is right for you.
If you're focused on low initial cost and long-term results, SEO and content marketing are perfect for you.
If you want something that delivers in the short-term, PPC is an excellent option.
The best part about these strategies is that once you use one, you can easily use another to amplify the results you're seeing.
For example, if you start a content marketing campaign by creating a blog, you could optimize each blog post with SEO and promote it on social media. That three-way synergy ensures people can find, read, and enjoy every blog post you create.
Partner with a team of ecommerce masters!
WebFX campaigns have delivered more than 12,936,451 ecommerce transactions in the last 5 years
Read the Case Studies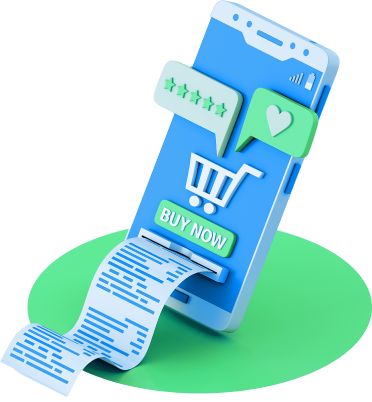 Who uses Internet marketing in Wilkes-Barre?
While we don't know every single company that uses Internet marketing in Wilkes-Barre, we do know one of our clients — Mericle Commercial Real Estate Services.
Mericle came to us looking to reach companies that needed real estate in the I-81 corridor of northeast Pennsylvania.
That's a highly specific request, but we knew we could help.
To start, we optimized Mericle's website to make sure search engines could find it. Then, we added images, maps, links, and other content to make their homepage more engaging.
And since they work in commercial real estate, we included a link to Google Maps with their social share buttons, so visitors to their site could find them on Baltimore Drive.
All of these updates (and others) led to an increase in the number of website visitors and customer conversions. Mericle is a specific company that caters to a specific kind of customer, and we helped them expand only using the Internet!
We did that for one Wilkes-Barre company, and we can do the same for you!
WebFX is a full-service Internet marketing agency
At WebFX, we have a specialized team full of SEO managers, PPC specialists, SMM professionals, and more who are all ready to get you the results you want. We work with hundreds of Pennsylvania businesses throughout the state — including the Northeast — and we're less than a two-hour drive from the Wilkes-Barre city limits if you want to meet face to face!
Are you ready to grow your business? Contact us today to create an Internet marketing plan that'll work for your PA company!