Internet Marketing in Willow Grove
Willow Grove, Pennsylvania is one of the most historically significant cities in the United States.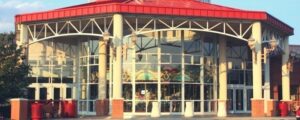 The town dates back nearly 300 years when it was established by a friend of William Penn. Over time, it saw the march of George Washington's troops in the Revolutionary War, the fame of John Philip Sousa as he conducted his final symphony, and the predecessor to nearly every amusement park in the country with Willow Grove Park.
And now, it's home to your business.
Your company can become a part of Willow Grove's proud American history. It'll take work and time, but with the right Internet marketing strategy, your business can become a staple of Willow Grove and your industry as a whole. Keep reading to learn more, and give us a call at 888-256-9448.
What is Internet marketing?
Internet marketing is a collection of different strategies you can use to promote your business online.
Basically, you create a website and make sure search engines can find it. Then, you add articles, videos, and other content to your website over time. You then promote it, attract new visitors to your site, and encourage them to become your customers.
Internet marketing works for businesses in all industries, from mom-and-pop drug stores to multi-national corporations.
But you don't have to take our word for it. Check out the results that we've earned for other companies around Willow Grove, Pennsylvania.
Our clients near Willow Grove, PA
WebFX has been in business since 1997. In that time, we've worked with a lot of companies to help them succeed online.
Client #1: Hiossen
Hiossen is a dental supply company that wanted to reach more dentists.
They sell lots of different products — everything from dental implants to educational courses.
That's why we created a great website for them that shows off their product catalog and maintains a professional appearance. Today, Hiossen's website is streamlined, engaging, and attractive.
And best of all, it gets them new customers!
Client #2: Apfelbaum, Inc.
Apfelbaum, Inc. is a big name in stamp collecting. They carry a huge assortment of stamps, and some of them are major parts of American history.
Since they primarily sell stamps, they needed an ecommerce store that lets customers make transactions online. We made sure that they could get as many customers as possible, even when the prices for their products reached into the hundreds of dollars.
Apfelbaum's website — and their recognition in the industry — now makes them one of the foremost authorities and vendors of stamps. They even compete with big names like eBay and UPS.
Client #3: Construction Equipment Guide
Construction Equipment Guide deals in industrial equipment and parts.
They're a big name for their area, but like most companies, they wanted a wider reach.
That's why we helped their business create a unique SEO strategy to rank for important keywords within their industry.
While we can't share exact numbers on their success, we stand by our work with Construction Equipment Guide online. Their optimized website now earns them leads at a fraction of the cost of traditional marketing.
WebFX is an Internet marketing agency for Willow Grove
Even though we're located in Harrisburg, WebFX is the go-to digital marketing agency for Willow Grove companies.
We've achieved great results for clients all over the country, and we love to help Pennsylvania businesses succeed.
Now, we're ready to give you those same exceptional results. When you partner with WebFX, you partner with a team of experienced Internet marketers who spend their careers learning the ins and outs of how to get you more customers.
Do you want your company to grow?
Contact us today to lay out an Internet marketing strategy for your Willow Grove business!