Digital Marketing Trends for 2023
Each year, every industry experiences growth and change. The digital marketing industry is no exception.
If you want to market your business online and attract more customers and revenue for your business, it's important that you stay up-to-date with the latest digital trends.
On this page, we'll take a look at some of the biggest digital marketing trends for 2023 and some tips you can use to keep your strategy fresh.
Let's get started!
93% of WebFX customers are extremely satisfied with their digital marketing results.
"Working with WebFX, everything is very organized and strategic. We're only a year into our partnership, and our expectations have definitely been met."
View More Client Testimonials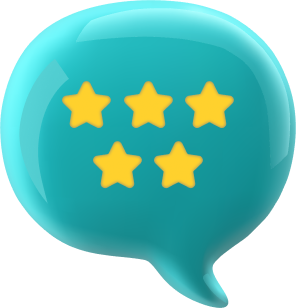 1. More targeted local search
Recently, there's been a growing trend of buying local and supporting local businesses. And it has spread thanks to traditions like Small Business Saturday and National Small Business Week.
We've already seen a shift toward search engines favoring more local search results. In September, Google released its Possum update that made local search results more targeted. And we expect the trend to continue to grow in 2023 thanks to changes to the Google algorithm.
2. Live video streaming
Live-streaming is a natural extension of video marketing, a valuable tool in your digital marketing arsenal.
In the increasingly saturated world of content marketing, live video can help your business stand out in the crowd. Live video gives customers a behind the scenes look and can help your company increase transparency and trust among customers.
Major social networks including Twitter (via Periscope), Facebook, YouTube, and Instagram have all released live video capabilities. And this year, live video will continue to grow in popularity as more and more businesses adopt the strategy.
Both Facebook and YouTube have also introduced 360-video, and brands can even host live webinars and workshops. This is especially convenient for people who are unable to attend events in person.
Given the increasing popularity of virtual and augmented reality, you can also expect brands to incorporate more AR games, apps, and advertisements.
3. Influencer marketing
Given the rise of social media, people look to fellow consumers to inform their purchase decisions, and influencer marketing can provide them with the social proof they need to purchase.
This year, you can expect influencer marketing to continue to increase in popularity with brands co-creating content with popular snapchatters, YouTubers, and industry leaders.
Influencer marketing can help your business stand out in the crowd, and few things drive a sale more effectively than world-of-mouth recommendation.
4. Mobile
The number of people accessing the web via mobile devices now outweighs desktop users. And in 2023, it's not enough to just have a mobile friendly website.
With more and more searches occurring on mobile devices, Google wants its index to represent the majority of searchers. In 2016, Google rolled out its mobile-first index, meaning that it created and ranked listings based on mobile versions of content, even for those listings that are shown to desktop users.
If you want to maintain your rankings in Google search results, ensure that your website is responsive and visible via mobile search.
With more customers making payments via mobile devices, you may also want to make sure that your business accepts mobile payment for your goods and services.
This year, as the benefits of having a mobile responsive site increase, the consequences for not having one will only cost you more.
5. Increased personalization
As the amount of data available to marketers increases, businesses can provide more personalized information to improve the customer experience. And given the amount of content published online, businesses will have to find new ways to make their message stand out in the crowd.
Creating helpful content for a specific audience makes your content more valuable.
This year, one-to-one marketing will continue to grow in popularity as brands find creative ways to reach individual customers.
6. Social conversion
Given the rise in social media use, we expect to see brands turning their attention to increasing social conversion this year. And social media will continue to work as new conversion channels to convert users into buyers.
Twitter and Instagram have already implemented buy buttons, and 75% of Pinterest users say they have bought something they saw on the site.
This year, you can expect to see an increase in social commerce as brands find ways to increase conversions and sales on social media platforms.
Internet marketing plans from WebFX
Custom Internet marketing plans from WebFX can help your business stay on top of the latest trends and developments in digital marketing.
We offer a number of plans from search engine optimization (SEO) and pay-per-click advertising (PPC) to email marketing, content marketing, and social media. And all our strategies are designed to help your business achieve higher rankings in search results, attract more customers, and earn more revenue.
You can also check out our online marketing calculator to help you determine how much you should spend on marketing your website.
We're masters of our craft.
WebFX is a marketing and design industry leader.

Meta, Amazon, and Google Partner


4,000+
blog posts written


300+
Google Certified team members

Contact Us

Want to learn more?
Interested in learning more about how a digital marketing strategy can help your business attract more customers and earn more revenue online?
For more information about digital marketing services from WebFX, check out our plans online. And contact us today to talk with a strategist.
We're excited to hear from you!
Earn a 20% greater ROI with WebFX