7 Tips for Choosing the Best Web Marketing Company
Your digital presence matters to your business. You need a web marketing plan that will help you reach leads and earn conversions, and a great website marketing plan starts with the right company.
Finding a web marketing company that fits your brand is essential to growing your business, and there are several web marketing firms you can hire. How do you figure out which one is right for you?
On this page, we'll discuss seven tips to help you choose the right website marketing company specialists. Keep reading to learn how you can find the best web marketing company and call us today at 888-601-5359 to speak with a strategist.
We foster and form long-term partnerships so that your business has long-term results.
Over 90% of WebFX clients continue partnering with us into year 2 of their campaign.
Hear from Our Happy Customers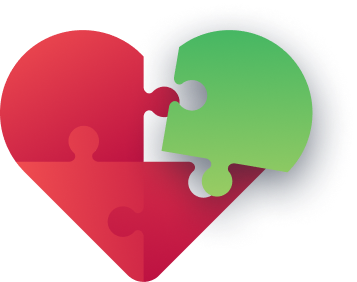 1. Review their services
If you're going to hire the best marketing firm, you need to check out their services to know what they can offer your business.
Marketing companies typically offer a variety of services, so we will discuss a few of the most popular services that they provide.
Search engine optimization (SEO)
Search engine optimization (SEO) is the process of boosting your website's ranking in the search organic search results. This is a method that utilizes keywords to run campaigns. These keywords reflect information that your audience is seeking.
SEO requires your business to integrate keywords into your pages and helps your business rank higher in the search engine results. There are other factors, too, such as link building and improving user experience which help your site boost its ranking.
SEO is a common method that businesses use to reach more leads.
Pay-per-click (PPC) advertising
Pay-per-click (PPC) advertising is another digital strategy that businesses use. These are paid ads that appear at the top of the search results and is another instance where you will use keywords.
PPC operates on a bidding system where you will set your maximum bid to receive your placement. Your quality score and max bid determine your ad's location in the query. Once you have it, you can start running your campaign.
This is a popular method because you only pay when people click on your advertisement. You don't pay for impressions, which means you are putting your money towards leads that are most likely to convert.
If you want a method that is guaranteed to instantly draw in more qualified leads, PPC is the answer.
Email marketing
Email marketing draws in more qualified leads and enables you to nurture those leads towards conversion. With this method, you send emails directly to leads that sign up to receive them. This enables you to better connect with your leads.
You can send various types of emails, too. They can be promotional, sales, or informational emails. However, you'll need to analyze your audience to figure out which emails work best for them.
Email marketing is a popular option because it has a low cost, which offers a higher return on investment (ROI). In fact, for every $1 spent, you can earn $44 in return!
These are just some of the methods web marketing companies offer. To make the most of your web marketing plan, you'll want to choose a web marketing company that is full-service. This ensures that you have access to all the services you may need all in one place. In other words, you won't need to hire multiple companies to get different services.
By reviewing a company's services, you will know if they are the right web marketing company for your business.
2. Review their portfolio
If you're going to invest money in a web marketing company, you need to know that they do great work with excellent results. You can do this by looking over their portfolio which allows you to see the work they did for other companies.
A portfolio tells you about a company's style. You can see how they structure their campaigns, how they design, and various other aspects. Portfolios also give insight into how a company produces web marketing campaigns for their clients and the way they approach marketing projects.
By analyzing a company's portfolio, you can see if a web marketing company fits your company. Find a company that has the capability of producing a website that works for your business.
You should also check and see if their portfolio features any examples from your industry.
If you want a web marketing agency to manage your HVAC Internet marketing strategy, for example, you want them to have some background with your market. Their experience can help create a stronger digital marketing campaign for your business, plus give you a competitive advantage.
3. Check out client testimonials
Before you hire a company, you want to know what people think about that company. You don't want to get stuck with a company that wastes your time and money. Testimonials help you see what a company does for their clients.
A company's testimonials can be a telling sign of their success rate. You can learn a lot by looking at a company's client testimonials such as how they approach a campaign, how skilled they are in certain industries or how they treat their clients.
Many people will testify for the great work companies do or things they were able to achieve for them. You want to see indications that a company drives results and values your company as a client. These aspects indicate that a company will partner well with your business.
When you check out client testimonials, you gain better insight into a company, how they perform and how they treat their clients. Look for companies that stand out from the rest with superb testimonials.
4. Check out their prices
Your budget matters to your business. If you're going to invest in web marketing services, you need to know how much it costs. This affects what you can afford from a digital marketing company.
Finding transparent pricing is a difficult task because many companies hide their prices. The numerous reasons why companies hide their prices, which it makes it difficult for you to figure out if you can afford to hire a certain website company.
You may need to contact companies directly to find out how much it costs to get certain services from them. It is important that you do research before contacting them to see the average costs for certain services. This will help you see if they are reasonably priced.
When you check out the pricing, you can see if a company is reasonably priced and affordable for your budget.
5. Check out their company culture
When you choose a web marketing company, you're most likely partnering with them for a long time. Many web marketing services require constant monitoring and updating to ensure that you are making the most of your plan.
Choose a company that is easy to work with. The best way to figure this out is by checking out their company culture. This gives you insight as to how a company operates and what they value.
It is important that you share similar values with your web marketing company because you will work closely with them. If they value quantity over quality, it may clash with your values if you prefer the opposite. This scenario makes it difficult to be on the same page about your web marketing campaign.
So, when you find a web marketing company, be sure to check out their company culture to see if you would make a good pair.
6. Check out their awards and certificates
If you want a top-notch company, look for awards and certificates. A company's distinction can indicate their expertise and quality of work.
There are many certificates that signify a company's experience. For example, they can earn certifications for things like Google Analytics and Google Ads, the program used for PPC. These certificates show that a company strives to constantly learn to help their clients achieve the best possible results.
Another important thing to identify is the awards. Awards mean that other people or companies are recognizing the success of that web marketing company. This is a great way to see how successful a company is when it comes to making plans for their clients.
Lastly, you want a company that is well-trained in the different methods you use. This will help you get the best campaign for your business.
If you want a company that will do great work for your business, check out their awards and certifications.
7. Check out their profiles
Hire a company that practices what they preach. If you are going to use their services, you want a company that actively uses different marketing methods to help promote their own business.
Take the time to check out their website and social media profiles. Do they have an updated design and active social profiles? If so, it's a good indication that they are actively practicing what they preach.
You can inquire about the various methods and social media platforms they use. They should be able to present you with examples of how they promote their business, too, so ask about the different campaigns they have ran in the past.
When you are choosing a web marketing company, find one that actively practices different web marketing methods.
Our digital marketing campaigns impact the metrics that improve your bottom line.
See More Results

WebFX has driven the following results for clients:

$3 billion
In client revenue

7.8 million
Leads for our clients

5.2 million
Client phone calls
Partner with a top web marketing company like WebFX
You need a web marketing plan that works for your business. The first step is finding the right web marketing company. At WebFX, we know what it takes to create a successful web marketing plan.
We're a full-service web marketing company with experience creating customized plans that fit your business' needs. We have a team of 500+ that are dedicated to your campaign. Our award-winning team composes of expert internet marketers, social media gurus, and design experts.
If you're looking for results, we know how to drive them. To date, we've driven over $3 billion in sales and over 7.8 million leads for our clients. We focus on bringing success for our clients first.
Our clients love the work we do, too. We have over 1,020 client testimonials from a variety of industries. Check them out to see what it's like to partner with a top web marketing company like WebFX!
Get started today
If you're ready to start creating a web marketing plan that drives in more leads and conversions for your business, contact us online or call us today at 888-601-5359 to speak with a strategist.
We look forward to hearing from you!