How Much Does Digital Marketing Cost in 2023?
Excited to use digital marketing for your business, but not sure what you should pay for it? We're here to help!
The average cost for digital marketing services in 2023 ranges from $2500 to $12,000 per month, $50 to $500+ per hour, and $1000 to $7500 per project for small-to-midsized businesses (SMBs). Learn more below!
The cost of digital marketing in 2023
| Digital Marketing Service | Average Cost | Learn More |
| --- | --- | --- |
| Search engine optimization (SEO) | $1,500 – $5,000 / month | View our pricing |
| Pay-per-click (PPC) advertising | $9,000 – $10,000 / month or 5-20% of monthly ad spend | View our pricing |
| Email marketing | $300 – $5,000 / month or $0.1 – $0.5 / email | View our pricing |
| Social media marketing | $900 – $20,000 / month | View our pricing |
| Website Design | $2,500 – $100k / website | View our pricing |
| Content marketing | $2,000 – $10,000 / month | View our pricing |
| Website copywriting | $25 – $25,000 / page | View our pricing |
With the continued growth of digital marketing, it's no surprise that more businesses want to partner with trusted Internet marketing agencies, like WebFX. The question is, how much should you spend on digital marketing?
That answer depends on several factors exclusive to your business, such as your marketing budget and goals. That is why we've created this comprehensive resource for exploring the average cost of digital marketing in 2023.
As you're reading, keep in mind that every digital marketing price list is different, depending on the agency. The digital marketing costs that we outline are based on a combination of general research and our own pricing.
Ready to learn more about digital marketing pricing? Go ahead and keep reading, or contact us online and chat with one of our award-winning strategists about a custom Internet marketing strategy for your business — you can also give us a ring at 888-601-5359!
What determines digital marketing pricing in 2023?
A variety of factors influence digital marketing service pricing, including:
Video: How to Plan Your Marketing Budget for 2023
In this insightful video, Dan Varno from WebFX's web strategy team breaks down the essential elements of planning your digital marketing budget. Gain a deeper understanding of how to optimize your marketing efforts for success and make informed decisions about allocating your resources effectively.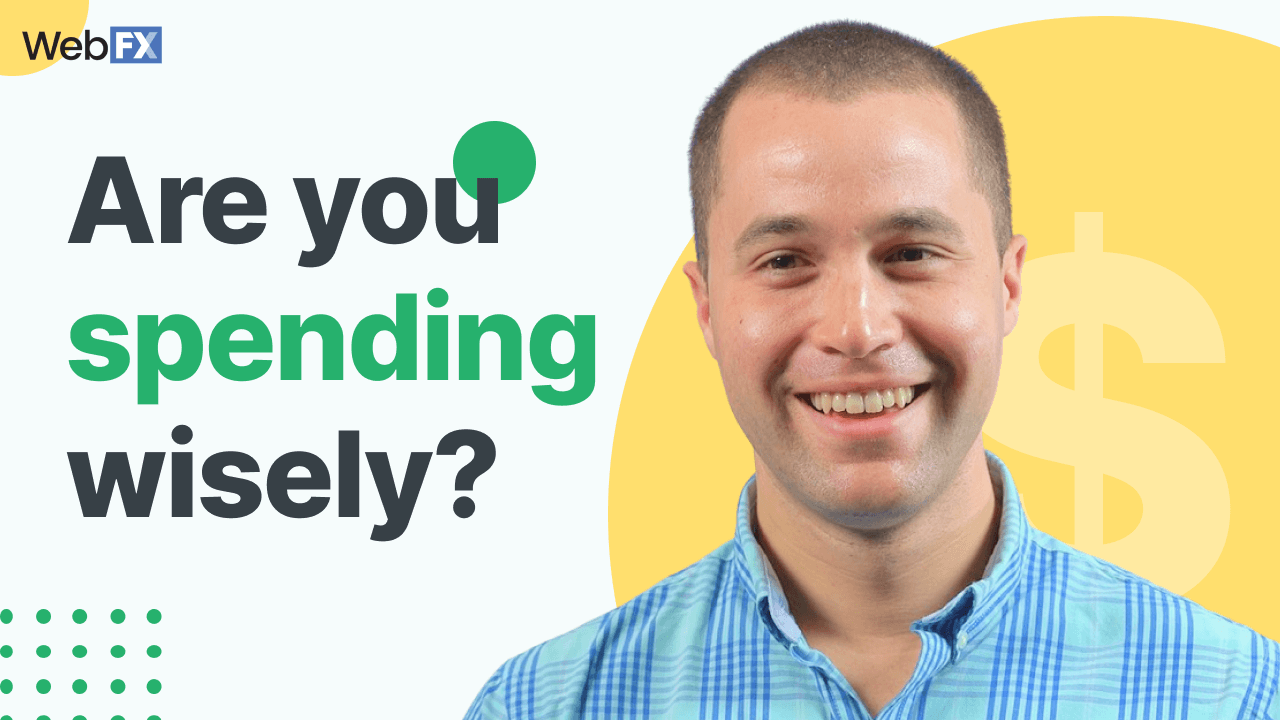 What do digital marketing services include?
If you're researching the cost of digital marketing services, you're probably wondering what they even include. With tons of online marketing channels available, there are plenty of digital marketing services to consider.
A few of the most popular services — due to their results and ROI — include:

What to look for when researching digital marketing costs
As you research online marketing's costs, pay attention to these three critical factors:

Deliverables: It's essential that your business knows what it's paying for — that's why you want to review an agency's deliverables before signing with them. Don't choose an agency that's vague about what they'll provide, partner with one that's upfront about their services.
Price: A lot of agencies don't disclose their prices online, which can lead to overpriced quotes and hidden fees. If an agency does publish their prices online, make sure their website's digital marketing prices align with your custom quote.
Methods: Cheap digital marketing prices often means the agency follows a "one-size-fits-all" marketing method. That doesn't lead to the kind of return that digital marketing can offer, which is why you want to choose an agency that values a personalized approach, like WebFX.
As you compare the prices of different agencies, remember to consider their unique USPs.
5 reasons to use digital marketing
For businesses today, there are plenty of reasons to invest in digital marketing, including these five:
Ready to Grow? Get your FREE Quote Today!
"We measure our success by how much we WOW our clients."

Bill Craig
WebFX President