How Marketers Can Use WhatsApp
Every day, WhatsApp gets a little bit closer to having 1 billion worldwide users.
That's a lot of potential customers for any business, regardless of your niche. Almost any business could appeal to at least a handful of new customers when there are a billion in its audience. But how do you use WhatsApp for marketing in the first place? After all, it's famously branded as "no ads, no games, no gimmicks." So how do you, as a marketer, break into that network of millions?
The answer is surprisingly similar to text message (or "SMS") marketing. You simply sign up, add a phone number, verify it, and start collecting opt-in users.
That means if you want to use WhatsApp for marketing, you have to set up a campaign that collects phone numbers specific to WhatsApp. Fortunately, all that requires is a checkbox or a form field, and you can organize a WhatsApp recipient list in no time.
If you'd like to speak with a specialist, you can reach us at 888-601-5359.
WebFX is a full-service Internet marketing agency that can create a custom marketing solution for your business.
What companies benefit from WhatsApp?
WhatsApp has the potential to benefit any business, but it works exceptionally well for businesses that frequently sell internationally. So if you have an international base of clients, you could potentially grow that niche by interacting with them via WhatsApp.
As of 2017, WhatsApp's biggest markets include India, Mexico, Russia, and Brazil. India alone has roughly 200 million users!
No matter how you slice it, WhatsApp is a goldmine for international sales. So now that you know if WhatsApp is for you, how do you start using it?
Getting started on WhatsApp
WhatsApp uses cell data to send messages among its users, so international charges don't apply like they would for phone calls or text messages. Instead, you just use an incredibly small amount of cell data to communicate with potential customers.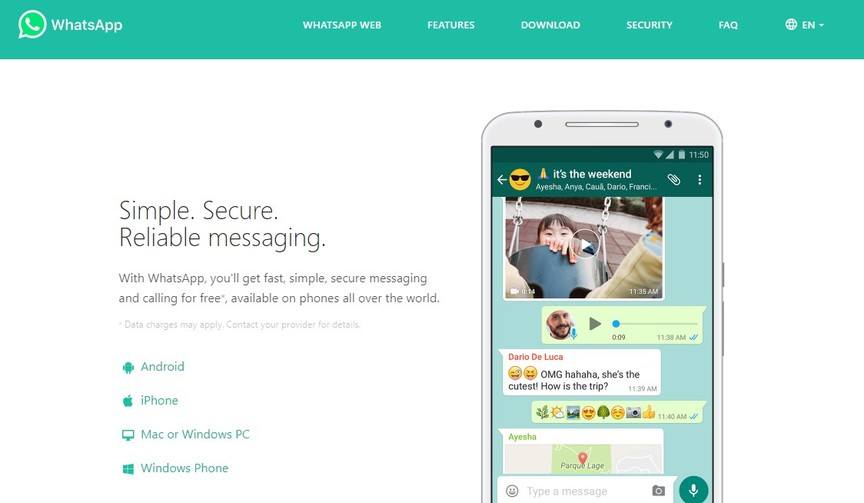 In other words, if your company has a Wi-Fi connection, you can start using WhatsApp to market to international clients directly. Plus, if you already have an SMS marketing plan, you can take practically everything you've created and apply it to WhatsApp.
The big difference between SMS marketing and WhatsApp marketing is that WhatsApp isn't automated. That means it takes a real marketer a real amount of time to send out a marketing blast.
But, if you already have the messages written, the most time-consuming process is adding all the recipients to your messages.
Now that you have an account set up, you need to build a list specifically for WhatsApp.
Building your WhatsApp marketing list
If you already have email or SMS marketing campaigns, then you already know how to build a subscriber list.
Basically, offer some high-quality piece of information or content for free and require users to submit their contact information to get it. Except in this case, you want to know more than their phone number and email address — you want to know if they use WhatsApp.
If they do, you can modify your contact form to have a checkbox that says "Contact me on WhatsApp instead of SMS" (or something similar) so you can know for sure that you have willing WhatsApp participants in your marketing funnel.
Then, you can proceed with a typical SMS marketing strategy, using pretty much identical messages to engage users and get new customers.
But WhatsApp marketing isn't exactly the same as SMS.
Sending your marketing messages
Before you use WhatsApp for marketing, you need to set up the logistics of how you'll proceed. Unfortunately, you can't use an MMS to send a blast to multiple people. However, you can use WhatsApp's Broadcast feature. This feature lets you send an identical message to 100 or fewer people at a time, and you don't reveal the recipients to one another.
That means you can send the same message to lots of recipients without revealing their contact information. That's a major advantage in terms of privacy, and since it's the default setting for WhatsApp, you can be sure you'll never accidentally show someone's phone number to somebody else.
Another big benefit of WhatsApp is that you know someone getting your message has a smartphone. That means, if you want to include a link to supplemental material, you can be sure your subscribers will be able to access it. So if you wanted to, you could use the same messages from you SMS strategy and include links that could better engage your recipients. It also gives you the opportunity to send recipients links to your conversion pages, so people can convert right on their phones.
In a nutshell, that all means you can instantly contact potential customers around the world with the potential that they can immediately convert.
That's an amazing opportunity for any company. But does it work?
Associated costs
The bottom line of any marketing initiative is cost. But with WhatsApp, you don't actually have to worry about that. It's free for all users for their first year, and then it costs 99 cents for every year after that.
Every company in the world can afford to spend a dollar for a marketing channel on an annual basis. In fact, it's almost certain that you pay thousands every year for others.
With such a low cost (and high potential), there's no reason not to try WhatsApp for marketing. And if you don't like it after your year of free use, don't pay the 99 cents and go back to what you were doing before.
We foster and form long-term partnerships so that your business has long-term results.
Over 90% of WebFX clients continue partnering with us into year 2 of their campaign.
Hear from Our Happy Customers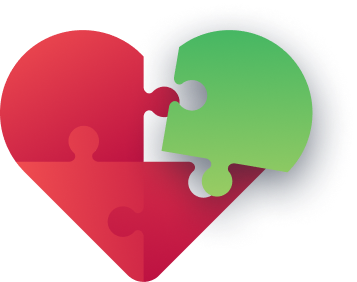 WebFX can help you get started with WhatsApp marketing
At WebFX, we're constantly innovating and moving forward in the marketing world. WhatsApp is still a new marketing avenue, but many companies could benefit from using it. That's why our marketing experts have worked hard, run tests, and determined the best ways to get new customers from the world's most popular messaging app.
Contact us today to lay out a WhatsApp marketing strategy that can help your company grow!