Compare Web Traffic: 5 Tools to Help You Outrank Competitors Online
When it comes to digital marketing, you always need to stay a step ahead of competitors to maintain top search rankings and reach more customers.
As methods like search engine optimization (SEO) grow in popularity, you need to compare your site's traffic with competitors' site traffic.
On this page, we'll provide you with five tools to help you compare web traffic, so you can stay ahead of competitors online. If you need help comparing traffic and developing a strategy to improve your web traffic, call us today at 888-601-5359 to speak with a strategist.
Want to learn more about web traffic?
Independent research from Clutch has named WebFX the
top SEO company

in the United States.

Clutch has personally interviewed more than 250 WebFX clients to discuss their experience partnering with us.

Read More Clutch Reviews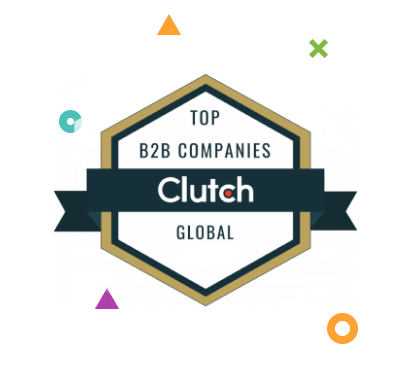 What is SEO?
When it comes to comparing web traffic, it is important to understand SEO. SEO is a digital marketing strategy that improves your website's rankings in search results — and ultimately boosts traffic to your website.
Users enter keywords into search engines like Google to generate a list of relevant results. If you want your website to rank at the top of results for keywords related to your business, you need to choose the right keywords for your campaign.
Keyword research will help you figure out which keywords work best. If you want to drive the best web traffic, you need to focus on long-tail keywords. These keywords are 3 or more words, like "ice cream shops near Harrisburg, PA."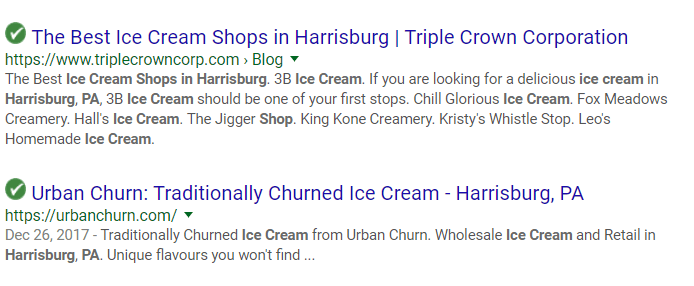 By targeting long-tail keywords, you can reach people who are most interested in your business. For example, if someone searches, "running shoes," you can't identify the intent of their search. They might be researching the best running shoes, looking for women's running shoes, or looking for sneakers for their children.
However, if someone searches the long-tail phrase, "women's green Nike running shoes size 8," you can deduce exactly what they want to find. If you happen to sell women's Nike running shoes, you would want your business to show up at the top of search results for that phrase.
Once you select your keywords, you need to integrate them into key places on your website. Adding keywords to your headings, page titles, and body text can help your site appear in relevant search results.
Aside from keyword integration, you'll need to focus on other SEO strategies like cleaning up your site's code, improving site speed, and creating quality content to address search questions.
SEO is an important part of helping your website obtain more traffic. If you aren't using it already, you need to start. Many of your competitors are already using it, so if you want to remain competitive online, you need a custom SEO plan.
What are website analysis tools?
When you want to compare web traffic with competitors, you need to use a website analysis tool like Google Analytics. These tools allow you to check and compare website traffic volume.
Web analysis tools allow you to monitor key metrics like:
Number of site visitors
Traffic source
Average time per visit
Pages per visit
Bounce rate
Search terms
These tools allow you to better understand how many people visit your site, how they got there, and how much time they spend exploring your site. You can also collect demographic and behavioral information about people who purchase your products.
5 web audience analysis tools to help you compare web traffic
When you want to compare web traffic between your business and competitors, you need the right tools to help you.
1. Google Analytics Benchmarking
Google Analytics Benchmarking is a free feature of Google Analytics that you can use to compare web traffic to your competition. This feature enables you to compare your data with data from other companies that share data. Since you can't access your competitors' Google Analytics accounts, this tool is a great benchmarking resource to help you stay ahead of the competition.
With Google Analytics Benchmarking, you can view metrics like:
Number of sessions
Percentage of new sessions
Pages per session
Number of sessions from new visitors
Bounce rate
Average session duration
You can use these metrics to help you understand how your business compares to others. In addition, the tool automatically benchmarks sites by categories, so you can ensure that you are comparing your metrics with data from relevant competitors.
2. AdClarity
AdClarity is a great tool for analyzing your competition's social media and web traffic. This tool gives you an in-depth look at your competitor's advertising campaigns and performance.
With AdClarity, you can identify popular traffic sources and gain insight into how competitors' ads draw traffic to their websites.
For example, if a competitor's ad campaign resonates with your target audience, you may consider implementing a similar strategy or optimizing your campaigns to attract customers to your site.
3. Alexa
Alexa is one of the most popular web audience analysis tools, and it's great for comparing web traffic.
When you use Alexa, you get access to vital web metrics like top site lists. Top site lists allow you to see the top sites that rank for a certain keyword, have the most engagement, and more. It also lets you see how you rank compared to top competitors.
Alex also enables you to collect demographic information, traffic metrics, and more.
You can also track engagement, popularity, and view unique visitors. All of this is done in one place next to your choice of top competitors.
Alexa provides a visual and easy-to-understand way for you to process data. You can see your stats in color-coded boxes side-by-side against your competitors. With stats like keyword ranking, you can see which one of your competitors (or you) ranks best for that keyword.
Investing in Alexa is a great way to improve your SEO campaign. Alexa is built to help you see what you are missing in your SEO campaign and help you capitalize on it. It's a great tool to help you get above your competitors.
This tool is free to use, but the free version is limited. It is best to invest in the subscription version because it provides you with much more data.
4. Quantcast Measure
Quantcast Measure is a great website audience analysis tool to help you compare web traffic. This tool measures different behaviors across devices, like cell phones, tablets, and desktop computers. It also enables you to look at different platforms.
Using Quantcast Measure, you can obtain demographic and geographic information from your audience and competitors' audiences. This helps you compare the two and see how they stack up. It's a great way to understand your audience and your competitor's audience better.
The only issue with this web audience analysis tool is that you need to set up Quantcast's data collection feed on your site. Without it, you won't be able to access their data.

5. SimilarWeb
SimilarWeb is a free website tool that helps you analyze your performance and your competitors. This tool enables you to compare web traffic through various metrics.
These metrics include traffic source, keyword selection, number of mobile app users, and more. You get a complete understanding of how your business stacks up against the competition.
You'll see a lot of engagement stats through SimilarWeb. These are crucial because they show how your audience interacts with your brand compared to your competitor's business. It'll help you where you could be doing more to improve your website traffic.
This is a great tool to help you compare your campaign to your competitors. SimilarWeb allows you to type in your competitor's domain and access their site stats. You can take this data and compare web traffic to your own site to see how you stack up.
SimilarWeb also enables you to see your global rank, country rank, and category rank. This is a great way to see how your business ranks in the larger scheme of the business world. You can also gain insight into what competitors are doing to achieve higher rankings.
This tool is free to use, but you can also sign up for a paid version. The paid version provides organic and paid keyword research. It helps you to evaluate popular pages with certain keywords, so you can improve your pages to compete with them.
SimilarWeb is a great tool to help you compare web traffic metrics to your competition. It will help you analyze the data and create a better campaign to drive website traffic.
Time to Level Up Your Sales
Our long list of services helps you grow every aspect of your business with marketing strategies that are proven to increase bottom-line metrics like revenue and conversions.
In the past 5 years, we've managed more than 12.9 MILLION transactions across our client base.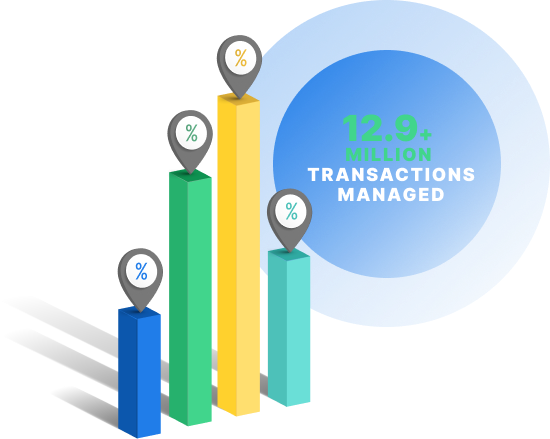 Earn more valuable traffic with WebFX
Comparing website traffic can help you optimize your digital marketing campaigns, earn higher rankings in search results, and reach more customers.
Not sure how to get started? WebFX can help. We have more than 25 years of experience helping our clients improve their website traffic.
When you partner with us, you'll get a team of 500+ experts that will bring their knowledge and expertise to your campaign. We'll help compare web traffic to your competition and create a strategy that improves your site's performance.
You'll also receive access to our proprietary software — CompetitorSpyFX — which allows you to gain insight on competitors, learn how you stack up online, and optimize your campaigns to outrank competitors.
To date, we've driven over $3 billion in sales and over 7.8 million leads for our clients, and we're dedicated to their success.
Don't believe us? Ask our clients! We have more than 1000 client testimonials that attest to the great work we do for them.
Earn more website traffic today
If you're ready to start improving your website traffic to compete with your competitors, contact us online or call us today at 888-601-5359 to speak with a strategist.
We look forward to helping your business grow!