6 Inspiring Promotional Email Examples from SMBs
As a small-to-midsize business (SMB), you're always searching for new ways to bring shoppers into your store, whether it's offline or online. That's why so many SMBs, from retailers to manufacturers, send their subscribers promotional emails.
What makes a promotional email compelling, though? Try these six promotional email examples!
Keep reading to discover why the email marketing campaigns of these SMBs succeed. Or, talk one-on-one about your company's email marketing strategy by contacting our award-winning team today — you can call us at 888-601-5359 or contact us online.
Partner with a team of ecommerce masters!
WebFX campaigns have delivered more than 12,936,451 ecommerce transactions in the last 5 years
Read the Case Studies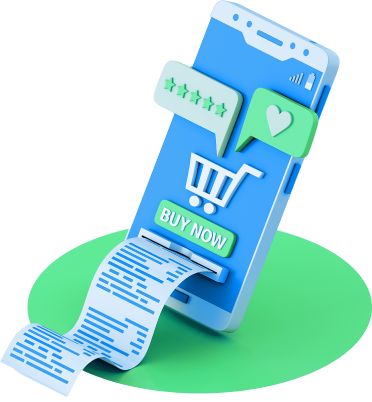 1. Burgatory
Whenever you think about sending an email that'll stop your clients in their tracks, it's important to brainstorm more than the copy. Burgatory, a restaurant with a focus on burgers and shakes, provides the perfect example of why pictures are a crucial component of your messages.
When subscribers first open an email from Burgatory, they see an eye-catching image of a woman holding a stick of dynamite, warning them in bold letters to stay safe while celebrating July Fourth.

Why? So subscribers can eat their burgers, of course.
Not only does the visual capture the reader's attention, but it also ignites a sense of hunger in them, too. By discussing the restaurant's famed burgers, it encourages readers to revisit Burgatory and have a bite.
This promotional email accomplishes Burgatory's biggest goals. From improving their brand awareness with subscribers to getting readers to come into the restaurant and order a meal, the email achieves multiple goals.
Follow Burgatory's example in your promotional emails. Incorporate meaningful and appropriate images into your email that capture your brand, as well as your message. Make sure your copy also embodies your branding and messaging to engage your target audience.
2. ShoeMint
Consumers spend 10 to 60 minutes each week looking at email. While people are spending more time reading email, they're not opening the boring ones. Instead, they're clicking on emails that capture their attention — and offer them something.
How can you capture the attention of your subscribers? Do what ShoeMint does.

ShoeMint, a footwear company, does an excellent job at grabbing their readers' attention and keeping them fixated on their promotional emails. Their emails feature GIFs, like the one below, which highlights a limited-time offer.
While an email marketing campaign shouldn't rely on GIFs, they're a useful tool. They can engage subscribers, plus show your product or service in-action. This preview can pull readers in, encouraging them to make a purchase.
Experiment with GIFs, which are easy and free to create, in your promotional emails. Brainstorm potential ideas with your team — or with your digital marketing agency — to come up with a one-of-a-kind GIF.
3. CrashPlan
Sometimes, the best feeling a customer can have is knowing that their purchase will make someone close to them, like a friend or family member, ecstatic. That's why referral programs and promotions are becoming popular among businesses today.
The data protection business CrashPlan, for example, sent an email that invited subscribers to gift CrashPlan in exchange for two free months of service. The offer not only makes customers feel rewarded but also satisfied as they're purchasing a gift for a friend and themselves.

Use this promotional email example as a source of inspiration when running a promotion, especially around the holidays. These offers, which let consumers give back to others and themselves is a win-win scenario for your business and your subscribers, which is why this email from CrashPlan is one of the best business to business, or B2B email marketing examples.
Even better, it can help your company earn a new customer and raving fan. When a person receives their gift, you can bet they'll try it. That action can help your company secure additional shoppers and subscribers, which can help you achieve your goals for growth.
4. Zoup!
A former SMB, Zoup! offers too good of a promotional email example, which is why it earns a spot on this list. The soup and salad restaurant exemplifies the power of visuals in the purchase decisions of consumers.
The company's promotional emails provide enticing and mouth-watering pictures of their new bread bowls in a way that not only advertises their recently-released menu items, but also gets readers hungry.

With this approach, Zoup! makes it simple and easy for users to find out about the company's menus, which change daily and weekly. If your organization features a rotating selection, you can use this technique too.
No matter what your business sells, from HVAC services to home décor, you can highlight your offers with visuals. With these visuals, you can provide consumers perspective and help them visualize what it's like to purchase and use your business.
For example, if you're a service provider, you can include images of your team at work. Or, you can provide subscribers with a behind-the-scenes look of your company prepping a new product or packaging orders.
5. YoYo.com
While it's essential to have a visually stunning email, it's also crucial to create a promotional email that reminds readers why your company matters to them. Why do shoppers choose your business — what are your unique selling points (USPs)?
YoYo.com, a children's toy company, tells parents all about them in this promotional email example. The business highlights their free shipping and product return perks, which they pair with a holiday promotion.

When designing your promotional emails, look for ways to emphasize your USPs. For example, maybe your products are made in America, feature reusable materials, or come with hassle-free returns.
For the best results, avoid overwhelming readers with a ton of information. Decide which USPs are worth mentioning by thinking about your audience. Look at what motivates them to purchase, and then include those motivators in your email.
6. Zachys
If you're an ecommerce store, you're familiar with abandoned shopping carts.
While a shopper may add your product or service to their cart, they end up leaving your site — and their shopping cart. Whether they go due to a distraction or indecision, you can persuade them to come back and check-out via email.

Zachys, an ecommerce and auction company for wines, offers an excellent example of how to recapture your audience's attention and land more sales. This promotional email example works because it reminds shoppers about wine they browsed, plus provides more detail about the item.
The additional information helps persuade readers to return and order the wine.
What makes this email even more effective, however, is Zachys choice to include alternative wine options. The email not only promotes products the reader explored, but also suggests alternative options.
Consider trying this tactic in your promotional email campaign.
Introduce clients to other products or services they may like, based on their prior purchases or browsing history. Shoppers love this approach, as you're personalizing your email to them. This personalization can accelerate your company's sales, as well as boost your shopper satisfaction.
Time to Level Up Your Sales
Our long list of services helps you grow every aspect of your business with marketing strategies that are proven to increase bottom-line metrics like revenue and conversions.
In the past 5 years, we've managed more than 12.9 MILLION transactions across our client base.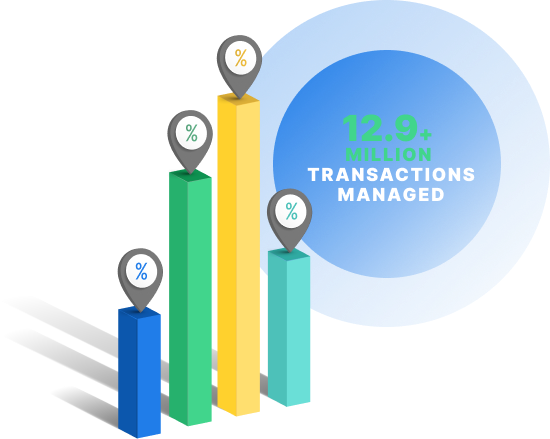 Make your next promotional email a hit
With thousands of promotional email examples, there are dozens of possibilities for your company's email marketing company. It's critical to remember, however, that your emails need to have originality — use these examples as inspiration, not as templates.
If you need help creating, managing, and launching your SMB email marketing campaign, trust WebFX. With 25 years of expertise, plus a track record of increasing client revenues, we're the trusted choice for companies worldwide.
Give us a ring at 888-601-5359 to start, or contact us online!