7 Tips for Creating Successful Referral Emails
Email marketing is one of the best ways to nurture leads and earn conversions for your business. With a potential return on investment (ROI) of 4400%, it's a great opportunity for your business to grow.
Not only can you stay connected with your customers, but you can encourage them to bring new leads for your business. Referral emails are a popular way to help your business grow and earn new leads. It is important that you create enticing referral emails, so your subscribers will want to refer others to your business.
So, how do you create effective referral emails?
On this page, we'll discuss seven tips to create successful referral emails. If you need help creating a referral email campaign, call us today at 888-601-5359 to speak with a strategist.
Our digital marketing campaigns impact the metrics that improve your bottom line.
See More Results

WebFX has driven the following results for clients:

$3 billion
In client revenue

7.8 million
Leads for our clients

5.2 million
Client phone calls
1. Create an eye-catching subject line
If you want to get your subscribers to take interest in referring friends, you need to create an eye-catching headline to get them to open your emails.
Your subject line should tell subscribers why they should open the email. It's tempting to get crafty and creative with your headlines, but in the case of referrals, you want to be straight forward.
You'll want to create a subject line that states the incentive outright. You need to tell your subscribers why they should refer people to your business. When you state the incentive outright, you entice more leads to open your emails.
2. Showcase the incentive
In addition to stating the incentive in the subject line, you want to present it clearly in the email copy. If you're trying to get your subscribers to refer their friends, you want to make sure the incentive is clear. You don't want your subscribers to wonder what they will get out of the transaction.
You need to showcase the incentive to show your subscribers that it is worth it. Your subscribers will only follow through if the incentive is worth their time. By prominently displaying it in your email, you will help your subscribers see if this incentive is something they want.
The incentive is one of the most important components of asking for referrals. It is rare that people will do something just because you ask. They want to get something in return for acting.
Your incentive will help people decide if they want to refer a friend.
3. Make the incentive simple
When you decide on an incentive, you need to make sure that it is simple. Your subscribers need to understand the incentive, so they know if they want to participate.
Uber is a great example of a referral incentive. Users can share their referral code with their friends and family. When they sign up for Uber, they use that person's referral code. Then the referrer and referee both get a free Uber ride.
This is a simple incentive that users easily understand. If they share their Uber code and a friend signs up, they each get a free ride credited to their accounts.
There are numerous types of incentives you can create to entice your subscribers to refer their friends. One of the most popular incentives is offering coupons. Many businesses with offer their subscribers and referrals a coupon for a percentage or dollar amount off a purchase.
Aside from money off purchases, you can also take the Uber route and offer something for free. This will vary depending upon your business. You may offer a free small product, guide, download, or trial for your subscribers.
It is a simple incentive that makes it easy for your subscribers to understand what they get out of the deal. When you have a simple incentive, your subscribers are more likely to participate. You want to entice them to participate, so it is best to stick to a simple incentive.
4. Use a call to action (CTA)
One of the most important elements of your referral email is the call to action (CTA). You'll take the steps to entice them to refer a friend. They're ready to start referring friends.
But how do they take the next step?
A CTA guides your subscribers to the next step. You can tell them how they can refer a friend and obtain the incentive. By including a CTA button in your emails, you will get your subscribers to act.
Your CTA button can vary in style. It can say "Refer a friend here" or "Get your free product." These are all great options to entice your leads to participate in the referral program.
By providing a CTA, you will help your subscribers take the next step to referring friends and bringing in more leads for your business.
5. Remind them of your product's value
Your subscribers are already customers for your business. They enjoy your products and continue to purchase them. When you send referral emails, you want to remind your subscribers why they make purchase from your business.
You want to remind your subscribers of all the great benefits they receive from your business. It may be that you have free shipping, great sales, or unique qualities for your products. When you send your referral email, you want to highlight the positive aspects of your business.
This will make them consider referring a friend. They are reminded of what they love about your business, so they are enticed to let others experience the positive aspects of your business. It is crucial that you evoke these feelings in your subscribers, so they know why they should take the time to refer your business to their friends.
By doing this, you will make your subscribers want to help others have a positive experience with your business.
6. Be clear
When you send your referral emails, you need to be clear. People don't want to go through the process of referring friends, only to find out that they aren't getting something they thought they would get. You need to be clear about the referral program and how your subscribers benefit from the program.
First and foremost, state the rules outright. Be clear and explain the incentive. If you use a "get give" scenario, make sure your audience knows exactly what they are giving/getting.
Make sure you include any stipulations. You need to tell your subscribers if the referral must make a purchase or if they just get the reward for sending the email. It is important that you are clear about when the subscribers can expect to get the reward.
You'll want to include any rules as well. If there is a limit to the number of rewards they can get or if they must refer a certain number, you need to make that clear with your audience.
It is important that you be upfront with your subscribers, so they know what to expect. You don't want to disappoint your subscribers later down the line because you weren't clear about your referral rules. To see the best results from your campaign, you need to be upfront about your referral program's rules.
7. Include the referral in other emails
When you want your subscribers to refer friends, don't just rely on your referral emails. You can incorporate referral elements into other emails that you send to your subscribers. It's a great way to remind them of the referral program.
You can include a small blurb about referrals in recent purchase emails or product emails. You'll want to put it near the bottom or top of the email, so that it doesn't take away from the main purpose of the email. It's still a great way to reengage your subscribers when they receive other emails.
The blurb at the top or bottom should be simple. It can simply state the referral and your leads can click on it to find more information. You'll need to make sure that it flows with your email and blends in well with the email.
93% of WebFX customers are extremely satisfied with their digital marketing results.
"Working with WebFX, everything is very organized and strategic. We're only a year into our partnership, and our expectations have definitely been met."
View More Client Testimonials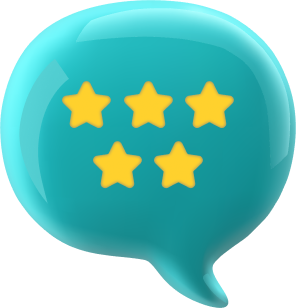 WebFX is a top email marketing company
Referral emails have the power to earn your business new leads. It is important that you use referral emails to obtain new leads that you can convert into customers. At WebFX, we know how to create effective emails that will entice your subscribers to refer others.
We're a full-service digital marketing company with experience creating customized email marketing campaigns. We have a team of 500+ experts that are dedicated to your campaign. Our award-winning team takes the time to get to know your business, so we can help you achieve your goals.
If you're looking for results, we know how to drive them. To date, we've driven over $3,021,182,299 in sales and over 7,839,684 leads for our clients. We focus on putting our clients' success first.
Our clients love the work we do for them. In fact, we have 1020 client testimonials from a variety of industries. Check them out to see what it's like to partner with a top email marketing company like WebFX!
Learn more
If you're ready to learn more about how to create success referral emails that will earn your business more leads, contact us online or call us today at 888-601-5359 to speak with a strategist.
We look forward to helping your business grow!