FX2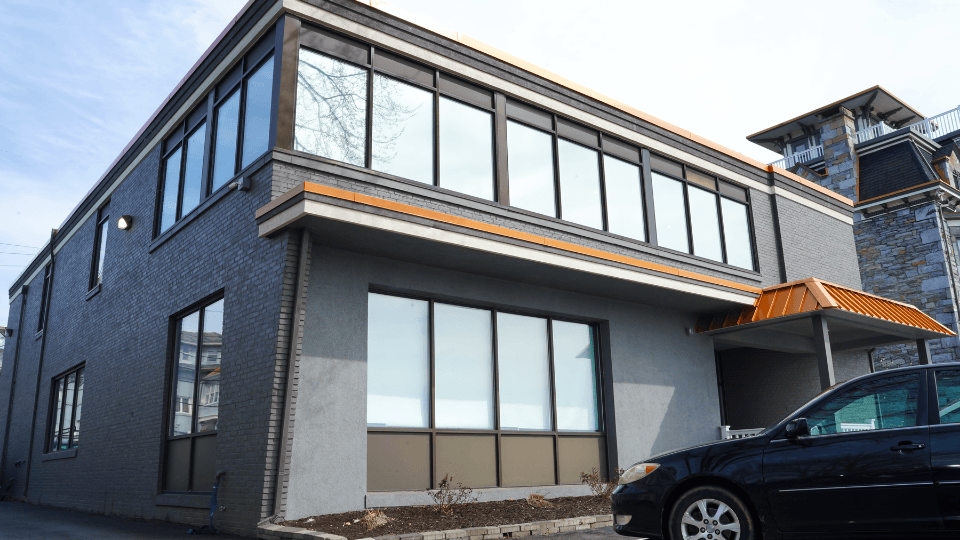 FX2: The second building in the FXCampus
FX2 officially opened in 2017, and features an amazing hand-painted Harrisburg mural, Cafe Diem, and more!
This building is home to more than 100 FXers, six meeting rooms, a full basement kitchen, a pool table, and our favorite — Cafe Diem. Every Monday, team members are treated to Lil Amps coffee — straight from the hands of their baristas!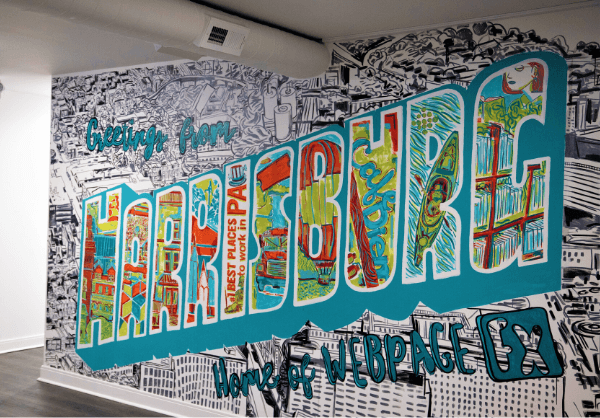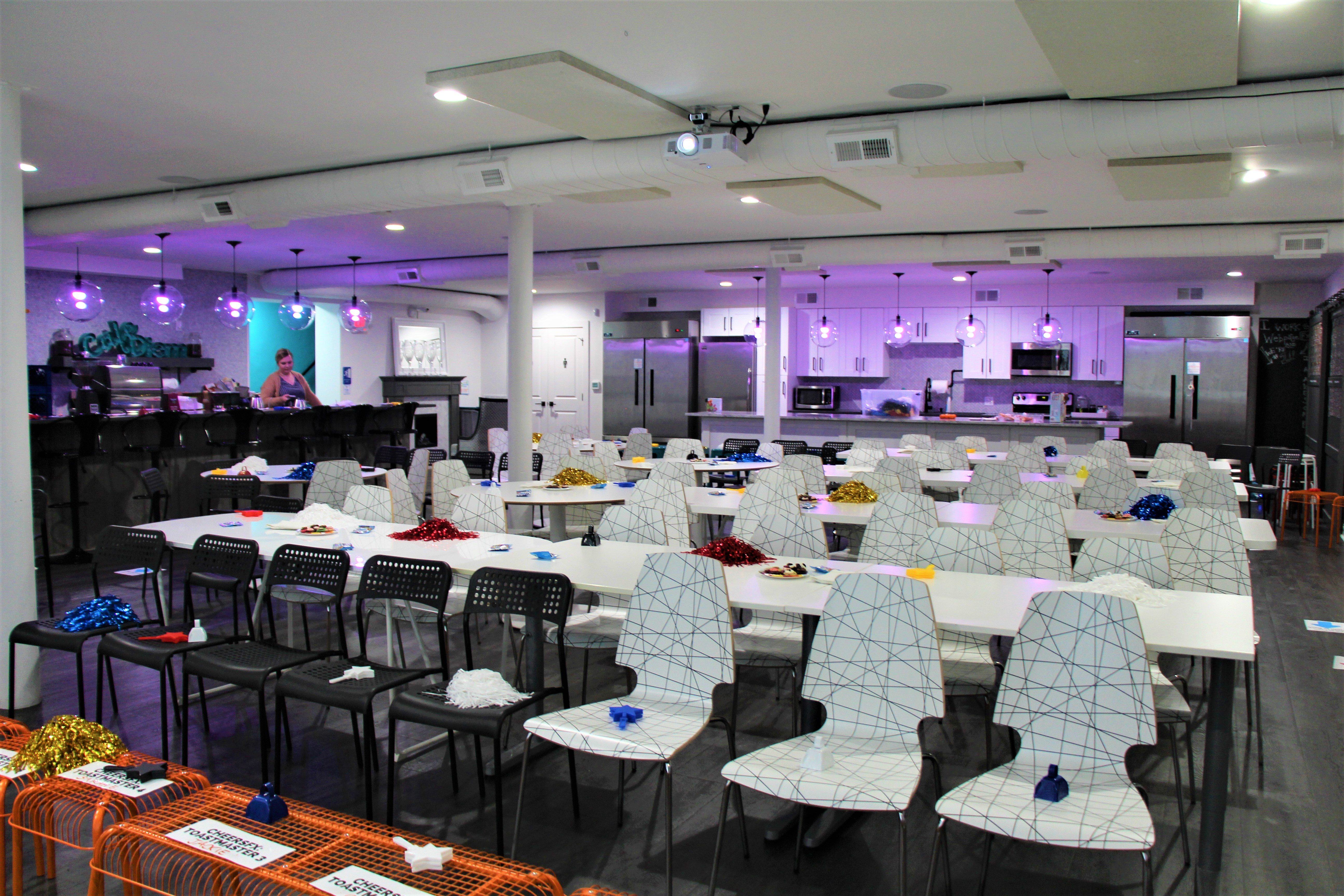 Broad Street
FX2 has three floors — Broad Street (basement), Front Street (the first floor), and Green Street (the second floor.) To the left, you can see Broad Street, which features a full kitchen, Cafe Diem, and serves as a place for our monthly goals meetings! The basement also features a large meeting room that is perfect for lunch n' learns!
We also use this space for after-hours events including our Galentines get together, FXCommunities meet ups, and team celebrations! It's also home to one of our favorite FX traditions — Thanksgiving dinner!
Front Street
Front Street, or the first floor of FX2, seats about 50 FXers and offers beautiful natural light.
This floor also features two meeting rooms that serve as perfect locations for small lunch n' learns and medium-sized meetings. We named our meeting rooms after Google Algorithm updates, and the two meeting rooms on this floor are known as Hummingbird and Panda.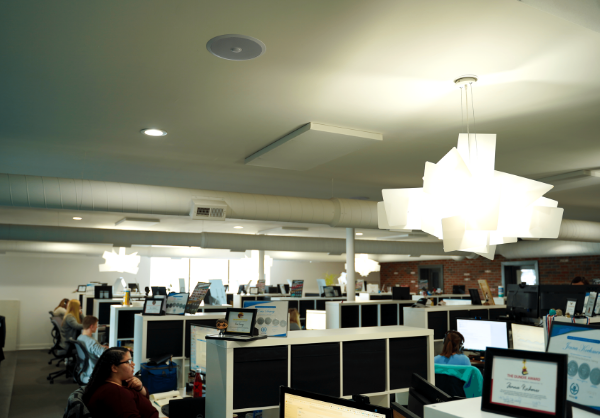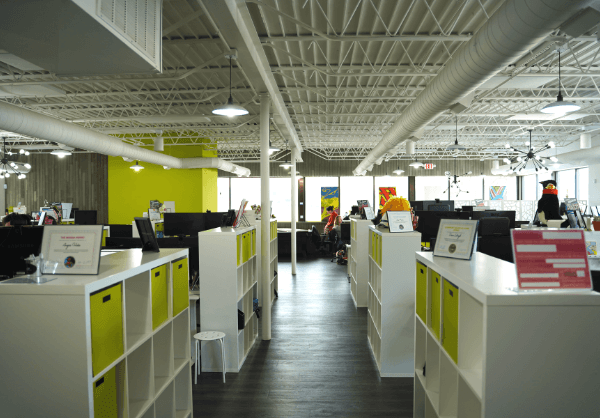 Green Street
Green Street is the top floor of FX2. Similar to Front Street, it seats about 50 FXers! From this floor, you'll get a magnificent view of the river and wonderful natural light. This floor features three meeting rooms — Pirate, Fred, and Penguin. We love Green Street because it also features our company pool table and wonderful bar stool seating facing the windows.
FX2 is connected to MansionFX with our atrium!
The atrium features both an indoor and an outdoor space — perfect for tailgates before a Senators game and outdoor food truck lunches! We use the indoor portion of the atrium as a central hub for some of our FX parties and an open space for mid-day break time events!
The mansion is at the perfect location to kayak to the office.
Bill, one of the founders, enjoys a stress-free and relaxing commute to WebFX via the Conodoguinet Creek and the Susquehanna River!
Thank you to the Historical Society of Dauphin County, TheBurg, and Yenma K. Photography for providing some of the photos on this page.