Pencils of Promise School
Guatemala

RESULTS
Our $25,000 donation allowed the Las Vegas Preschool and Primary School in Cunén, Guatemala to be rebuilt. The new classroom has room for 128 students, gives all students access to e-readers with 500 books, and provides funding for both teachers and supplies for 20 years.
the goal
Raise $25,000 to build a school in rural Guatemala for approximately 90 students.
start date
June 30, 2014
completion date
February 11, 2015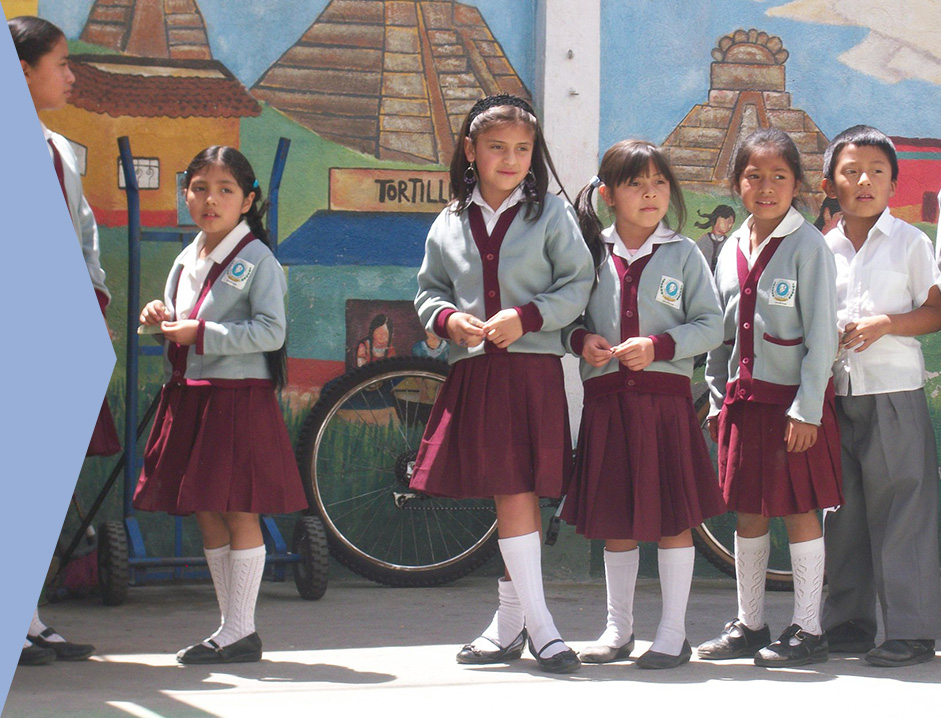 About the Project
Students in School in Guatemala
Announced on June 30, 2014, the first #FXBuilds project donated a total of $25,000 to build a school in Guatemala.
We believe in the value of education. Each one of our employees works on furthering their career through continued education programs and independent learning. But what about children in the developing world who don't have access to school, technology, or adequate supplies?
We feel that these children deserve more. They deserve the opportunity for an education. They deserve to learn to read and write, and to pursue their own academic interests. That's what motivated us to create this program. As we work to improve our skills and the local community, we can also work to build more opportunities for others around the world.
Through individual and team goal completions over the course of seven months, WebFX raised a total of $25,000 through the completion of both individual and team goals. The $25,000 mark was reached in early February of 2015, and was donated to Pencils of Promise to fund the construction of a school.
This short video has more information on Pencils of Promise, and how they used our funding to create the new school:
Students in School in Guatemala WebFX chose to work with Pencils of Promise on the #FXBuilds project because the full $25,000 went toward the school. Pencils of Promise doesn't use any portion of donations to fund administrative costs—they are provided by private donors.
The $25,000 raised not only covered the reconstruction of the school. The money raised will also cover the costs of teaching salaries, equipment and new technology (including e-readers for students), books, supplies, building maintenance, desks, and other student needs. All of these needs will be covered for a total of 20 years!
About the School
Our Pencils of Promise donation was assigned to the Las Vegas Preschool and Primary School in Cunén, Guatemala. At the time of our donation, this school was a small shack containing provisional rooms. The rooms were highly susceptible to flooding during Guatemala's rainy season, which caused damage and made learning impossible for the students.
Here are a few photos of the school as it once looked:
The Results
On February 11, 2015, WebFX completed its goal of donating $25,000 to Pencils of Promise. We are so proud of our team for the hustle and dedication they showed in completing their goals and raising the funds in just under eight months!
The new school building was completed and opened in August 2015. Over a 20 year period, the school is expected to change the lives of a total of 543 children who will have access to new books, equipment, and technology, as well as a safe learning environment in a structurally sound building.
Two team members, Keeley and Tyler, served as the WebFX Ambassadors on a trip to Guatemala, where they were able to tour the new school and see the students who will attend.
Swipe to the left or right on the slider above to view another projects.