Your credit services company needs to attract the right people in order to stay successful and continue to grow. And in order to attract the right people in today's Internet-driven world, you need search engine optimization, or SEO.
If you're new to the idea of using search engines to generate leads, you may not fully understand how beneficial SEO can be. So before we get to our list of credit services-specific SEO tips, let's take a look at the basics.
Independent research from Clutch has named WebFX the
top SEO company

in the United States.

Clutch has personally interviewed more than 250 WebFX clients to discuss their experience partnering with us.

Read More Clutch Reviews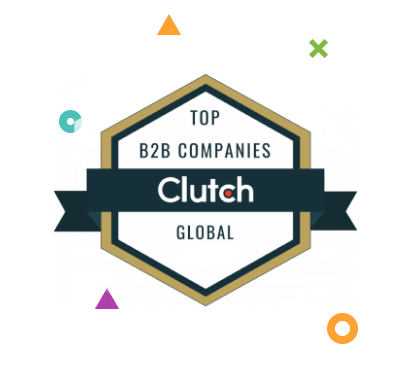 What is SEO, exactly?
Most Internet users rely on search engines like Google to help them find what they need. They type in a few words or phrases, look at the results, and go to the site that looks like the best fit. However, the majority of these users only click on sites that appear on the first page of results. This means that if you want more traffic for your credit services company's website, you need to be on that first page.
The only way to get there is by optimizing your site for search engine algorithms. A good SEO strategy will help you secure and maintain a position a higher position in the results pages, which will bring more people to your credit service website.

Hear What It's Like to Work With WebFX!

"WebFX is lightyears above any other digital marketing agency we have worked with. I can't say enough about how easy they have made this process and how accommodating WebFX has been to my entire team. I will never stop recommending WebFX!"
Credit Union
What does SEO for credit services involve?
SEO is a broad term, and is used to describe all the online strategies and techniques you use to bring more people to your website by increasing your site ranking. It's an ongoing process, and requires continual monitoring of your site's performance along with regular updates. As you improve your site, you'll improve your chances of ranking well.
But what, specifically, is involved? Here are a few of the basics:
Of course, there are many other factors that play a role in SEO—but these are some of the most important, and serve as a good starting point for any strategy.
93% of WebFX customers are extremely satisfied with their digital marketing results.
"Working with WebFX, everything is very organized and strategic. We're only a year into our partnership, and our expectations have definitely been met."
View More Client Testimonials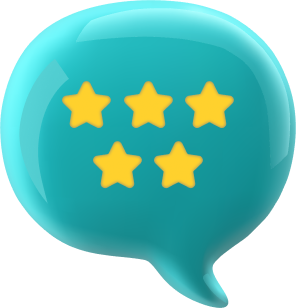 Why is SEO especially important for credit services?
People looking for the right credit services for their situation expect to find options with a simple web search. If they can't easily find your credit service online, they won't trust you to help them with their credit problems.
Building trust and building an effective online presence work together, and SEO plays a major role in both. If you want to send the right message to your audience—and attract the right people to your credit services—consider the following tips for SEO for credit services.
On-page SEO for credit services
You should look at each individual page of your website as an opportunity to improve your SEO. On-page elements, such as the following, can be optimized to bring in more site traffic:
Body copy
Images
URLs
Headers
Keep in mind that while adding keywords to all of the above can help your SEO, it will only help if they are relevant. Be sure that all of your filenames and URLs are accurate and written with your readers in mind, and avoid keyword stuffing at all costs.
Off-page SEO for credit services
It's also crucial that you recognize that SEO efforts can—and should—be put forth in other areas besides on your website. Authority is a major factor in search engine algorithms, and you can improve yours with:
Link building
Content marketing
Social media marketing
Links from reputable sites are seen as votes of confidence in your content. This means that naturally building links from high-quality news sites and blogs can give your SEO a boost—but links from spammy, low-quality sites can harm it.
Local SEO for credit services
Location plays a huge role in most users' search queries. In fact, 30% of all mobile searches relate to location.
Because of this, your credit services website needs to be optimized for location-based long-tail keywords. You should target people who can benefit from your services, so focusing on your specific geographic location will help you narrow your effort and zero in on the right audience.
SEO tips for credit services
Implementing SEO for your credit services website can be a little intimidating if you're new to the practice. There's a lot to learn, but if you focus on SEO basics, an effective plan can also be manageable. Here are a few tips:
Know your keywords
A successful SEO campaign begins with knowing the keywords that will bring people to your credit service website. If you rank well for the terms people use to find a credit service, you will bring in more business by attracting the right people. Use the following steps to conduct keyword research:
Brainstorm topics associated with your credit service, like "credit repair" and "credit counseling"
Create probable keyword phrases based on those topics
Consider the words and phrases people in your area use to describe your location
Visit Google's Ads Planner to finalize your keyword list
Once you know your keywords, integrate them naturally throughout your site. You may also consider creating separate pages for the different services you offer, in order to help searchers navigate directly to the most relevant content.
Create interesting and shareable content
People interested in your credit services have a need: they are looking to improve their credit score. But beyond that, they're likely interested in other topics that involve your expertise. If you haven't started a blog for your credit service, it can be a great way to not only assist potential clients, but also generate interest in your business. If you're not sure what kind of content is right for a credit services blog, here are just a few ideas to help you get started:
Credit score basics
Credit repair tips
Content related to current news stories
We recommend that you post often, but the most important thing is that what you're posting is high quality. Avoid posting a blog simply to post, and always be sure that your content is valuable to your audience. Aim to inform your readers, and bring something new to the conversation.
And remember that in all aspects of SEO, nothing is more important than the quality of your content. Tell the people who land on your website something they don't already know. Interest them by posting content that will go above and beyond the boring, everyday information they come across on the web. Consider taking a fresh angle on an old topic, or presenting information in an exciting new way.
Ready to start using SEO for your credit service?
If you're ready to start using SEO for your credit services company, or would simply like more information, we'd love to hear from you! Contact us today to learn how WebFX can help you start attracting more customers and revenue with the web.