Did you know that 93% of all online experiences start with a search engine? If you're not optimizing for search engines, you're missing a prime opportunity to reach people looking for alternative medicine providers.
With search engine optimization (SEO), though, you can help your business rank in search results to attract users who are actively searching for alternative medicine solutions.
At WebFX, we offer SEO for alternative medicine to help you optimize your site to rank better in search engines. Keep reading to learn what WebFX can do for you and why you'll want to partner with us!
Ready to jumpstart the process? We're ready to help! Give us a call at 888-601-5359 or contact us online to speak with a strategist!
Independent research from Clutch has named WebFX the
top SEO company

in the United States.

Clutch has personally interviewed more than 250 WebFX clients to discuss their experience partnering with us.

Read More Clutch Reviews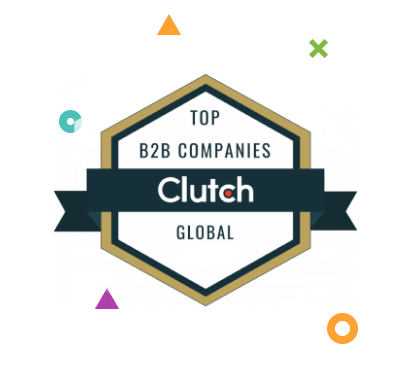 Alternative medicine SEO services from WebFX
SEO can help alternative medicine providers connect with people looking for their services. At WebFX, we provide everything you need to help your business drive more qualified traffic through search engines.
Here's what you can expect with SEO services from WebFX:
Keyword optimization
Keywords are a critical component of SEO because they help searchers find your alternative medicine business or practice. When you partner with WebFX, we'll help you find relevant key phrases, so your site can rank in searches where your audience is looking for you.
We'll help you identify the best long-tail keywords, which contain three or more words, for driving relevant traffic to your site.
Title tag and meta description optimization
When users search, the first thing they see in the search results is your title tag and meta description. These two elements help users decide if they want to click on your listing. Not to mention, Google users your title tag as one of the elements to help determine your site's ranking.

At WebFX, we'll help you optimize these tags to generate more clicks on your listings, which will help you drive more qualified leads to your site.
Robots.txt optimization
Your robots.txt file tells search engines how to proceed through your site. Essentially, your robots.txt file guides Google through your site and tells it which pages to crawl and index.
At WebFX, we'll help you optimize your robots.txt file to ensure that Google crawls the right pages on your site first, so you can start ranking in search results.
XML sitemap creation
Your XML sitemap is fundamental to helping Google find the most critical pages on your site. This sitemap provides Google with a roadmap of your site so that it can find your essential webpages first, like your service or product pages.
At WebFX, we'll help you create and submit an XML sitemap, so Google can start crawling and indexing your most fundamental pages fast.
Google Business Profile optimization
If you service customers in the local area, you need to claim your Google Business Profile listing. Your Google Business Profile listing is your alternative medicine company's local listing that enables you to drive customers looking for your products or services.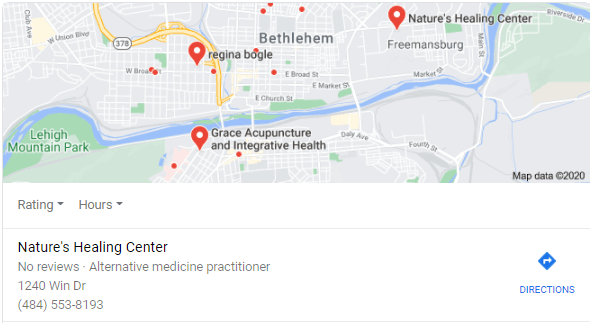 At WebFX, we'll help you fill out your listing and optimize it to drive more local traffic for your business or practice.
Google Analytics setup
When you invest time and money into SEO, you want to know that it's driving results. Google Analytics provides you with insight into how your site performs in search results to see what's working and where you can improve.
At WebFX, we help you set up with Google Analytics and identify key metrics to track success.
Competitor ranking monitoring
When you're trying to rank in search results, you're not the only alternative medicine company aiming for the top spot. Your competition is, too, so you need to keep track of what they're doing and how they're ranking, so you can outperform them.
At WebFX, we help track your competition by monitoring their search rankings monthly. We'll also track their website changes, so you know what your competition is doing to boost rankings.
Our digital marketing campaigns impact the metrics that improve your bottom line.
See More Results

WebFX has driven the following results for clients:

$3 billion
In client revenue

7.8 million
Leads for our clients

5.2 million
Client phone calls
Hear What It's Like to Work With WebFX!

"WebFX gets it done! They've done a great job working with our changing vision and goals, and their turnaround times are wonderful. All staff are professional, timely, and friendly."
Healthcare
Why choose WebFX for your alternative medicine SEO
When it comes time to choose an SEO provider, look no further than WebFX. We can help you craft an SEO strategy that drives more qualified traffic, boosts your site's ranking, and enables you to increase revenue.
Here's why you'll want to partner with WebFX for alternative medicine SEO:
We have a team of over 500 experts
When you choose WebFX to manage your alternative medicine SEO, you're getting a complete team of experts working on your campaign. Our team has a combined 1.6 million hours of expertise, so you can feel confident that we're knowledgeable in SEO.
We offer a dedicated account representative
When you invest in SEO for alternative medicine, you want to be in the loop about your campaign. That's why, at WebFX, we give all our clients a dedicated account representative. Whether you have questions, concerns, or comments, you'll always know who to contact.
We offer marketing tools you need
SEO is an in-depth and intricate strategy that requires optimization, management, and data analysis. Trying to do all of this by hand is cumbersome. At WebFX, however, we offer MarketingCloudFX to help you manage your SEO.
MarketingCloudFX enables you to track and manage your leads, track phone calls, and track your search engine performance.
We offer transparency
When it comes to investing in SEO services, you want to know what you're getting and how much it'll cost. Many companies hide their prices, making it difficult to understand what you're getting with investing in SEO services.
At WebFX, we offer transparency. We published our pricing and packages online, so you always know what you're getting and what you can expect to pay for it.
We know how to drive results
When you partner with WebFX, you're working with a team that knows how to drive results. In the past five years alone, we've:
Driven over $3 billion in sales
Drive over 7.8 million leads
Managed over 5.2 million phone calls
Managed over 12.9 million transactions
You can feel confident that we'll drive the results you desire for your business.
Get started with alternative medicine SEO
SEO for alternative medicine can help you reach more qualified traffic for your business. Partnering with the right SEO company can make all the difference.
So, if you want to partner with a top-rated SEO company, look no further than WebFX. We'll help you craft a custom alternative medicine SEO campaign that enables you to grow online.
Give us a call at 888-601-5359 (or contact us online) to speak with a strategist about our SEO services!
Earn a 20% greater ROI with WebFX