Your biotechnology company works hard to create products and medicines that help patients lead healthier, happier lives. But how can you ensure that doctors, clinicians, and patients discover your products when using search engines like Google? PPC for biotech companies can help!
PPC, or pay-per-click, advertising can help you boost awareness for your biotech company, so you can gain new clients and patients. Keep reading to learn more about PPC for bioengineering businesses and top tips for success!
And if you're ready to get started with PPC right away, WebFX can help! Our award-winning PPC experts can help you craft an ad campaign that targets your ideal clients and patients, so you can drive more revenue.
Speak with one of our strategists today by calling 888-601-5359 or contact us online to learn more about how our industry-leading PPC services can help grow your biotech company!
Our digital marketing campaigns impact the metrics that improve your bottom line.
See More Results

WebFX has driven the following results for clients:

$3 billion
In client revenue

7.8 million
Leads for our clients

5.2 million
Client phone calls
What is PPC for biotech companies?
PPC for bioengineering companies is a digital advertising strategy that enables you to promote your business and products on search engines like Google. PPC ads display at the top of the search results.

With PPC ads, you'll bid on keywords your audience searches for online, like specific medications. And as the name suggests, you'll only pay for an ad when a user clicks on it, making PPC advertising a good fit for any marketing budget.
How can PPC for biotech companies help your business grow?
Because PPC ads display at the top of the search results, they can significantly boost your online visibility and awareness. More users can discover your biotech company and products because your website will be one of the first results they see.
PPC ads can also help you outrank your biggest competitors in search engines. As your brand awareness grows, you can drive more traffic to your website and gain new patients and clients.
If these facts aren't convincing enough, check out the statistics below to see how PPC can help your biotech company grow:
So, if you're searching for one of the best cost-effective marketing strategies to help you gain new clients and drive more revenue, PPC is the perfect option.
Top 4 PPC tips for biotech companies to drive more revenue
If you're ready to start driving impressive results with PPC, we've got the best tips and tricks to help you implement a successful campaign.
Here are our top four PPC tips for biotech companies:
1. Research biotechnology keywords
Before you start bidding on words and phrases for your PPC ads, you must identify the best high-value keywords with a bit of research.
Conducting keyword research helps you find the words and phrases your target audience actively searches for online. And as a bonus, you can research the keywords your competitors target to always stay one step ahead.
Not sure how to get started with keyword research? Then use our tool, KeywordsFX to identify the phrases your potential clients and patients search. Plus, you can also save and export your results for easy access later.
2. Optimize your ad landing pages
Your ad landing page is what a user sees when clicking on your PPC ad. Optimizing your ad landing pages is essential. If your landing page isn't engaging or relevant to your ad, users will likely leave your website and not convert.
For a successful PPC campaign, you'll want your landing pages to:
Provide helpful and valuable information for visitors
Function properly
Be relevant to your ad
Be responsive to mobile devices
Your landing pages are crucial for keeping users engaged on your website and encouraging them to convert into clients and patients.
3. Create engaging ad copy
Next in our list of PPC tips for biotech companies is to create engaging ad copy. Your ad copy can make or break your PPC campaign. That's why creating attention-grabbing ad copy is a PPC tip you won't want to ignore.
Ad copy helps you communicate the benefits of purchasing from your biotech company and how your products can help users solve their problems.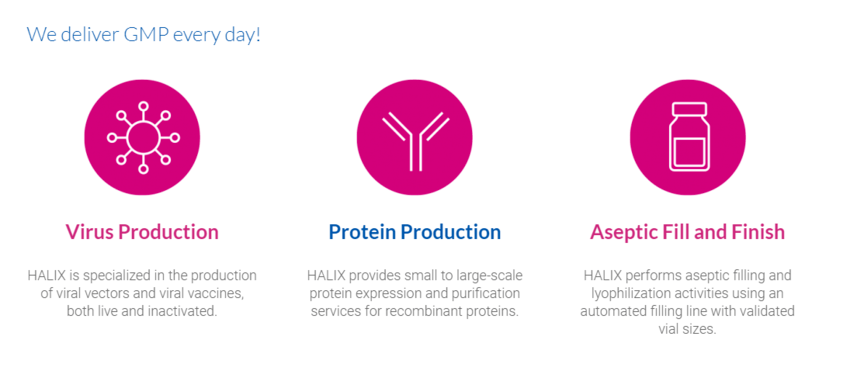 Here are a few of our favorite ad copy tips to help you write copy that converts visitors into paying clients and patients:
Include targeted keywords
Speak directly to visitors by using the word "you"
Use power phrases like "easy," "guaranteed," or "free"
Ensure your copy answers users' questions and provides them with solutions to their problems
By creating engaging ad copy, you can grab your visitors' attention when they click on your PPC ad. By effectively communicating the benefits of your products, you can encourage more users to convert into clients and patients, boosting your revenue.
4. Track your campaign results
It's essential to continuously track your PPC campaign results. If you don't measure your results, you won't know which strategies and techniques drive the best results for your biotech company.
When you track the success of your PPC ads, you can analyze which keywords and strategies drive the most revenue for your business. As a result, you can improve your campaign and focus on the techniques that drive the best results instead of wasting resources on those that don't.
Not sure how to start tracking your results or don't have the time? When you invest in PPC services from WebFX, our team can help you track your return on investment (ROI). Plus, we'll help you manage your PPC campaign to ensure your ads always drive the best results for your biotech company.
We foster and form long-term partnerships so that your business has long-term results.
Over 90% of WebFX clients continue partnering with us into year 2 of their campaign.
Hear from Our Happy Customers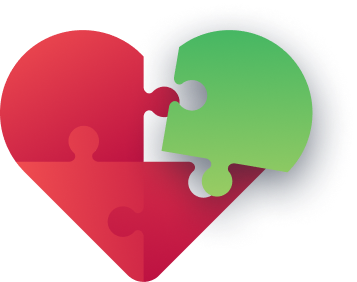 Grow your business with PPC for biotech companies today
Are you ready to drive more revenue with PPC for bioengineering businesses? Our expert PPC services can help!
WebFX is a top PPC agency that can help you implement an effective PPC campaign that targets your ideal clients and patients. Our strategies can help you encourage more users to click on your ads and convert them into loyal patients.
If you're ready to partner with the agency behind over $3 billion in revenue, chat with us today by calling 888-601-5359 or contacting us online. We can't wait to hear from you!