Heart health is extremely important – and cardiology is a field that will always be needed. Nearly half of the 31,500 cardiology offices in the U.S. see at least 50 patients daily, and a quarter of them see more than 100 patients per day.
Since heart health services are something that many Americans will need in their lifetime, it's up to you to be the practice that stands out among your competition. And one way to do so is with pay-per-click, or PPC, campaigns.
If you're looking to attract more patients to your cardiology practice, PPC is one of the best options available.
PPC is a successful, budget-conscience strategy that allows you to target your patients online, and for the keywords that they're already searching.
On this page, we'll talk about some of the best PPC strategies for cardiology practices, and how you can use ads to attract your target patients online.
Questioning the quality of your SMB's PPC performance?
Get your FREE PPC audit from WebFX today!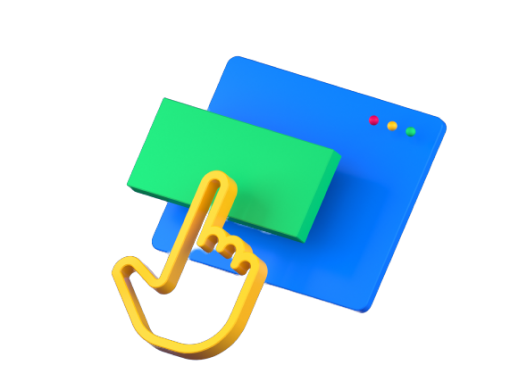 What is PPC?
We already mentioned that PPC is a budget-friendly ad system that allows you to target your patients online. But first, we'll go into a little more detail on how this advertising model works, and how you can do it with any budget.
As the name implies, the platform works on a system in which you only pay when one of your ads is clicked. That means that your ads could be seen by hundreds of potential customers, but until someone clicks one, you won't pay a cent.
These ads show up in search engine results, and you place them based on the keywords that users search. You place a bid on each keyword you want to advertise for, and if your bid is among the highest, your ad will show up above regular results when a user searches it.

The more general the keyword, the more people are likely trying to advertise it. For example, for a high-volume, general keyword like "cardiology practices," there are likely many practices you'll have to outbid for your ad to display.
However, lower-volume, more specific keywords like, "cardiology practices in [your city]," can bring down your bids since not as many people are trying to earn a spot for that specific keyword.
Your ad will go live when you win the "auction" for any given keyword.

Hear What It's Like to Work With WebFX!

"Our account manager at WebFX is simply great at his job. Any questions or concerns you have will be promptly answered and responded to. I would definitely recommend their services to anyone wanting to grow their online presence."
Heart And Vascular Center
Why does PPC work for cardiologists?
With more than 31,500 cardiologists in the U.S., there is a lot of competition – and if you want your practice to stay in business, you need to attract a steady number of patients.
PPC ads allow your practice to show up in search engines when users search for the keywords that you're targeting.
If you don't have a PPC campaign, your potential customers will likely see your competitors before you in search engine results. And every time that happens, you miss out on a potential new patient.
How to start a PPC campaign
There is a lot that goes into a PPC campaign to make sure that it drives the results that you want. If you don't have the time or the expertise to run your own PPC campaign, WebFX can help – but if you're interested in trying it out for yourself, these are some of the most crucial steps in creating a PPC campaign.
1. Keyword research
Keyword research is one of the most important steps in the PPC process. It's how you target your ads to your potential patients, and has a serious impact on your overall success.
Keyword research is the process of finding the keywords that mean most to your patients, and figuring out what they're interested in and what will bring them to your cardiology practice's website.
You can start your keyword research with a free program like KeywordsFX or keywordtool.io, and dump all the suggestions into Keywords Everywhere. You'll be able to see the search volume of each keyword, the average cost-per-click, or CPC, and the competition level of each.
From there, you'll be able to decide which keywords are worth targeting with your ads, and which keywords your patients will respond the best to.
2. Create high-converting landing pages
Landing pages are where your patients are taken after they've clicked your ad.
They are one of the biggest parts of the process because they open the first door to allowing users to become patients.
These pages should have a contact form that allows users to provide contact information. They create a great opportunity for you to capture and hold the interest of users so that they take the next step in becoming a patient at your practice.
Since you want them to take action and not navigate away from the page, you should first be sure that your landing page is advertising the same thing that your PPC ad was. If not, users could become frustrated that the page doesn't match what they were interested in the first place.
Next, you should shy away from having too many distractions on a landing page. This could overwhelm users with options, and give them the opportunity to leave the page – which you don't want them to do unless they've provided their contact information!
If you need help creating high-converting landing pages, WebFX has you covered.
3. Set up your PPC ad campaign
When you use a program like Google Ads, you'll be able to run ads in Google search results, and customize them with many options.
You'll be able to choose the keywords that you want to target, set your bids for each keyword, determine your landing pages, and even analyze how your ads are performing.
4. Track their success
A PPC campaign is worth nothing if you don't track the results that it provides for your cardiology practice.
The main goal of your PPC campaign is to drive traffic to your website and convert more users into loyal patients. If you don't track your ads, you won't know what to change or improve.
You should always be sure to A/B test your ads, which refers to changing one variable of your ad and serving both versions to users to see which one creates the highest return.
After a few rounds of A/B testing, you'll have the perfect ad.
Google Ads also provides analytics for your ads which can allow you to gain insight on how many times your ad was clicked, the demographic of users who clicked your ad, and more.
Are you ready to start a PPC campaign for your cardiology practice?
If you're ready to start experiencing the benefits of a PPC campaign, WebFX can help.
We have an experienced team of PPC specialists who will do keyword research to find the optimal keywords to target, create landing pages that convert, and analyze your campaigns to ensure that you're getting the outcome that you desire for your practice.
Contact us today to speak with a specialist and to get a free quote!
Earn a 20% greater ROI with WebFX