As a cardiologist, you have a hectic schedule, so posting about your practice online might not be on your radar. However, once you learn about the benefits of using social media for health care, you'll probably want to make time for it. Below is a beginner's guide to social media for cardiology, featuring social media's advantages, which platforms to choose, and what content is the most successful.
For more marketing tips and actionable insights in your inbox, sign up for our Revenue Weekly newsletter!
Don't miss our Marketing Manager Insider emails!
Join 200,000 smart marketers and get the month's hottest marketing news and insights delivered straight to your inbox!
Enter your email below:
Inline Subscription Form – CTA 72
"*" indicates required fields
(Don't worry, we'll never share your information!)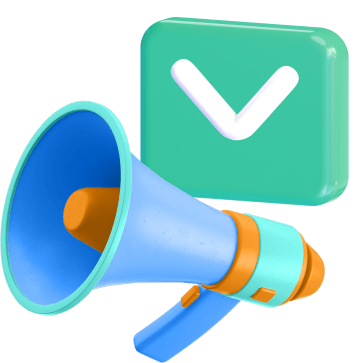 Benefits of social media for cardiology
From Pinterest to Snapchat to TikTok, social media takes many forms, and hundreds of millions of people have active profiles on each platform. Therefore, businesses and organizations have many chances to reach the right users — the ones who make up their target audiences and are most likely to become customers or clients. When you have that kind of reach as a health care provider, you can do a lot of good for your practice and patients:
Answer common questions:

The heart is a complex organ, so many cardiology patients have questions about what certain diagnoses mean, how to define specific terms, and when surgery is necessary. Through social media, you can publicly discuss frequently asked questions to serve as a resource for your followers.

Communicate updates and announcements:

When people want to know your office's hours, most of them go online first. Offer them a reliable way to find that information by listing your available hours, including any holidays you take off, on your Facebook page. Further, you can use social media to make announcements, keeping your patients in the know.

Share information about your staff:

Unlike being seen in the emergency room or urgent care, cardiology treatment takes time. This factor means your patients will develop a relationship with you and your team. Sharing brief biographies about your and your staff's backgrounds can help you introduce your office to your followers.

Boost recruitment efforts:

If your practice is hunting for a new member to join the team, you may want to lean into social media to screen potential candidates. LinkedIn is the leading social media website for networking and recruiting, making it a great place to be.

Raise awareness about your field:

Unfortunately, misinformation has long been a feature of the Internet, especially concerning health and medicine. With social media, you can do your part to set the record straight — share articles from trustworthy scientific journals, reshare posts from verified subject matter experts, and give your two cents about relevant topics. This way, followers can learn more about cardiology straight from the source.
Altogether, social media is the place to be when you want to position yourself as the go-to cardiologist in your area and educate the public about what you do.
4 social media platforms for cardiology practices to consider
There are seemingly endless social media websites on the Internet. If you've never used social media for business, deciding which ones deserve your time and effort can be tricky. Here are four of the most popular ones to help you narrow down your options — just remember to pick only one or two to start so you don't get overwhelmed:
1. Facebook
This platform is ideal for sharing updates and announcements and posting general information about your specific cardiology practice. Create a business page to get access to Facebook Business Suite, which includes numerous features and resources to get the most out of the website. Then, users can follow your page and see your posts in their feeds. If you don't have a website for your office, your Facebook page can be a quality temporary option as you get one up and running.
2. Twitter
Use Twitter to share interesting facts, link to new scientific articles, and create threads about serious topics. This is the place to get in on trending topics and other current discussions surrounding cardiovascular health and various medical subjects. If you're looking for inspiration on how to use Twitter for business, look at popular related accounts, like the American Heart Association and the World Heart Federation.
3. Instagram
For pictures, videos, and livestreams, Instagram remains the go-to app. It can be the perfect way to post graphics with statistics, pictures of you and your team in the office, and other visual content that puts your practice on the map. Remember to take advantage of the Stories feature — hosting Q&As, livestreams, and other interactive Story sessions can be super beneficial.
4. YouTube
YouTube is the perfect spot to upload educational video content for your patients. These can be once- or twice-a-month videos that cover a certain heart-related topic. Over time, you'll create an online library of videos your patients and general Internet users can turn to when they want to learn more about cardiology.
What to post on social media for cardiology
No matter which social media network you choose, you'll want to plan the content you'll post. This way, your posts will always be consistent and high quality. The best way to take charge of your social strategy is to create a content calendar, which will be a hub for everything you'll post each month of the year.
Here are a few kinds of posts you might add to your content calendar beyond the ideas we covered above:
Awareness days and months:

February is American Heart Month, so it's a given that you could post all month long about heart-healthy habits and cardiovascular facts. Also consider special posts for awareness days, like World Heart Day on September 29.

Informative threads:

Twitter is known for its threads, which is when an account posts Tweets replying to its previous ones. The result is a series of linked Tweets users can read from start to finish. A thread can take on many forms, such as listing resources for heart health and digging into specific topics like rheumatic heart disease.

News article links:

If something noteworthy happens in the world of cardiology, post about it! Linking to trustworthy, authoritative news sources can help your patients find helpful resources beyond your social media accounts. These could also be links to new studies and research.
74% of people use social media when making a purchasing decision.
Make their decision easy with a stellar social media presence. See how your brand can level up by requesting a no-obligation proposal today.
One of our experts will be in touch within 24 hours!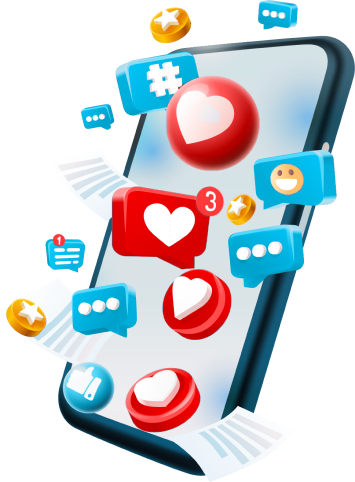 Learn more about social media from the experts
Getting into social media can be a challenge, especially when you already have a lot on your plate. If you're searching for a strategist to help you launch your office's social media accounts, WebFX is here for you. With over two decades of experience in digital marketing, we know what it takes to be successful on social media.
Leave your social media strategy in the capable hands of our marketing specialists — contact us for a free proposal today!
Increase your leads, sales, and revenue with digital marketing
Find Us Driving Revenue Nationwide