In many cases, your website is the first interaction a potential patient has with your practice. What does your website say about your chiropractic practice? Does it say your practice is updated, organized, and an authority on natural health? Or does it fall short of making such an impression?
Years ago, it was important just to have a website. Simply having a presence on the web might have been enough a decade ago, but today that is no longer the case. Your chiropractic practice should have a website that provides value and communicates authority to your potential patients, as well as convenience to your current patients.
Call 888-601-5359 to speak with a strategist about our web design agency's web design services from WebFX, or keep reading to learn more about why web design matters for your chiropractic practice.
How chiropractic website design provides value, convenience, and communicates authority
Designing a website like this starts with research. You can't design a website that provides value, convenience, and communicates authority without doing a bit of research. You might be tempted to skip this step because you think you know your patients and competitors, but the truth is you'll do yourself and your website a giant disservice if you don't do some digging.
You need to know your company. You have to have an excellent grasp of a design budget you can afford, what you expect to make back, and how your website will perform.
You need to make sure you have a strong understanding of your target audience. For example, how old are they on average? Where do they live? What are their goals, and what concerns do they have?
You also need to understand your competitors. Who are they? Where are they located, and what makes them successful? What are their marketing strategies?

Hear What It's Like to Work With WebFX!

"WebFX has completely transformed my practice. With their support, I have expanded my practice significantly and grown exponentially. I could not have expanded to this degree, nor this quickly had it not been for the incredible efforts provided by WebFX and my team."
Healthcare
Develop a website design strategy for your chiropractic practice
Once you have completed your research, you'll be prepared to develop a strong design strategy. This stems from the understanding of your competitors' strengths and weaknesses, as well as your target market's goals and concerns.
Once your research is completed, it's time to map out how to capitalize on everything you learned in the research phase. This will allow you to work on creating a chiropractic web design for your practice that delivers you new patients.
By knowing what your audience wants, and what elements are necessary to trump your competitors, you will be able to design a website that is attractive, provides the value and convenience necessary, and communicates to viewers that you are an authority in your industry.
Effective web design for chiropractors requires focusing on the following elements:
Design
Design is an important element of your website's look and feel. Essentially, the design element of your chiropractic website is a visual explanation of your brand.
An effective design for your website should be welcoming, it should be cohesive with your brand standards, and it should encourage your visitors to engage with the site. It should also establish authority and trust in your company.
Layout
Your layout is the positioning of design elements, and is just as important as the actual elements you use. What constitutes an effective layout is largely subjective, but regardless of the varying opinions, your layout should make good use of the space on each page without cluttering the page or overwhelming the user.
A busy website layout can make a website difficult for a user to navigate, resulting in frustration or difficulty finding the desired information. Avoid frustrating your visitors by using a clean, clutter-free layout with a simple navigation and sparse media elements.
Functionality
Functionality is how the various elements of your website design work. A beautiful design with a clean layout will do you no good if it's not functional, so functionality is another critical element of web design.
A poorly functioning website irritates users and discredits your brand. You should perform tests to make sure that all the features of your design functions properly, both prior to launching your website and regularly after it is launched.
Additionally, creativity is encouraged when considering functionality and features for your website. There are so many great functionalities that can be built into a web design which can add incredible value for your users as well as your chiropractic practice. If you're planning on adding a custom functionality to your site, make sure you're working with a professional developer to ensure the value adding features on your website work the way you want them to.
Usability
Your website's usability is another key element not to be taken lightly during a web design project. Usability is essentially how user-friendly the site is. This basically covers all those little things that impact the experience a user has on a website.
When it comes to your website, everything might be laid out perfectly, the design elements might be stunning, and all the features might function perfectly… but how usable is the actual site? All of your website elements must come together to create a cohesive, highly functioning website that visitors can easily use to find what they need.
To check on usability, you should ask questions like these. Is the navigation easy to understand? Are the hyperlinks clearly styled, so a user can easily identify it's a link they can click? Is the font big enough to read?
SEO
SEO stands for search engine optimization. Designing a website without an SEO strategy means your chiropractic practice will miss out on highly valuable unbranded organic search traffic.
Unbranded organic search traffic is anyone searching for someone like you, but doesn't know you actually exist. This is what leads people to search in more general terms like "chiropractor's office in Denver." So using SEO basically allows you to get in front of a great source of potential patients.
Content
"Content is king." You may have heard this phrase before, and when it comes to digital marketing and web design, it's true. Content is an important element of your website for several reasons.
For starters, how are you going to communicate the value of your services and practice to visitors without spelling it out for them? Also, if you aren't regularly providing visitors with valuable content and information, why would they return to your site? They probably wouldn't, and that's a problem because that means you're missing out on a great opportunity to market to them. Your website should be used to educate your patients about the importance and advantages of chiropractic care.
Additionally, without content, Google and other search engines have no way of understanding what your website is about, which means they will have no reason to deliver your site to users in search results. While videos and images are great visual aids for your users, search engines don't understand them—they can only "read" text—so that won't be enough to improve your rankings.
We foster and form long-term partnerships so that your business has long-term results.
Over 90% of WebFX clients continue partnering with us into year 2 of their campaign.
Hear from Our Happy Customers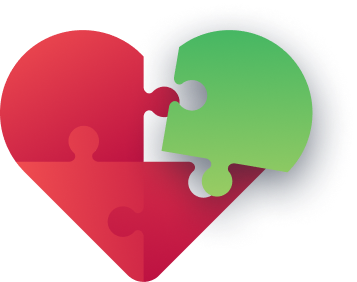 WebFX is a top web design agency
When you partner with WebFX, you'll receive access to award-winning and fully responsive website designs from the industry's top designers.
Our custom design plans are tailored to meet your needs and budget, and our designs are sure to impress your site visitors.
We also offer forward-compatible designs, so your site will continue to look and function at its best on all future browsers and devices.
Need help with website design for your chiropractic practice?
If you're interested in reaching more potential patients with a beautiful website, but don't have the time or internal resources to execute a new digital marketing strategy, WebFX can help. We are a full-service Internet marketing company with more than 1020 satisfied clients.
In our portfolio, you'll find plenty of well-designed, engaging, and unique websites that will help you better understand what a great chiropractic site should look like. If you're ready to redesign your site to meet today's modern standards, contact us today for a free, no-obligation quote from one of our web design experts.
Earn a 20% greater ROI with WebFX