Are you looking for more students for your dance school? If so, search engine optimization (SEO) can help you obtain valuable leads for your dance school. With 70% of clicked search results being organic listings, you have the potential to drive valuable traffic to your site through SEO.
SEO is the process of boosting your website's ranking in the search results to reach more relevant traffic. This is done through various optimizations that help your website earn a higher ranking.
On this page, we'll provide you with three tips to help you get started with SEO. If you want to learn more about how you can optimize your site for SEO, call us today at 888-601-5359 to speak with a strategist.
Let's get started!
Independent research from Clutch has named WebFX the
top SEO company

in the United States.

Clutch has personally interviewed more than 250 WebFX clients to discuss their experience partnering with us.

Read More Clutch Reviews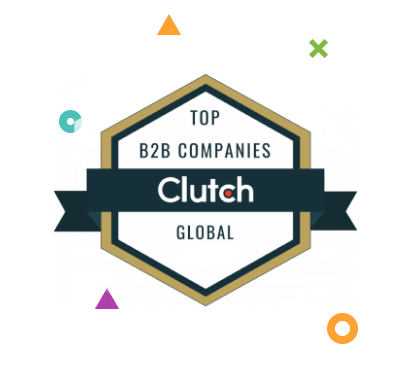 1. Target relevant keywords
Keywords are a crucial part of SEO. When users conduct searches, they use keywords to generate relevant results. You must choose the right keywords for your campaign to appear in related search results.
To find the right keywords for your campaign, conduct keyword research. Keyword research will generate a list of potential keywords you can use for your campaign.
As you look at your options, focus on long-tail keywords. These are keywords that contain three or more words. A good example of a long-tail keyword is "dance schools in Harrisburg, PA."
These long-tail keywords are better for your campaign than short-tail keywords, which only contain one or two words.
It's hard to know the search intent of someone who searches "dance" or "dance schools." They could be hoping to find a local dance school, learn about dances, or learn about the history of dance schools. It's challenging to know what a user wants if they use a generic keyword.
Long-tail keywords are specific. If someone searches "dance schools in Harrisburg, PA," you know exactly what they hope to find. It will help you generate better results with your SEO plan.
Once you have your keywords selected, you must integrate them into your site. When Google crawls your site, it looks for keywords to understand the context of your page. By integrating your keywords, you'll help your page rank in relevant results.
Your keywords can go in the heading, title, meta description, and body text of your page. As you integrate your keywords, be sure you don't overuse them. This leads to keyword stuffing, which has a negative impact on your site's ranking.
Keyword integration will help you appear in relevant search results. You'll reach qualified traffic that visits your dance school's website. It's a great strategy to use if you want to earn valuable leads for your dance school.

Hear What It's Like to Work With WebFX!

"WebFX gets it done! They've done a great job working with our changing vision and goals, and their turnaround times are wonderful. All staff are professional, timely, and friendly."
Healthcare
2. Create valuable content that matches search intent
Content creation is one of the best ways to drive traffic to your site and boost your SEO ranking. When you create content, you share your knowledge and expertise about your field. It's a valuable way to attract people interested in learning more about dance schools.
When you create content, you have numerous options for the form. It can be a blog post, video, infographic, or ebook. You'll want to create a variety of content to appeal to your audience and keep them interested in your content.
This is an opportunity for you to share your knowledge and build yourself as an authority in your field. Content helps you build trust with your audience and makes them feel confident that you are an expert. You're also helping your audience by providing them with information they need.
You can cover a variety of topics with your content. To get ideas, you can use keywords to create content surrounding those ideas.
When you create content, you must be aware of matching search intent. Users want to see relevant search results when they conduct searches. If you want leads to find your page and remain on it, you must match user search intent.
If you searched "different styles of dance classes," what would you expect to see in the search results? In this case, someone would expect to find information that details the different types of dance classes people can take, from tap dance to ballet.
If you created a blog that detailed these different types of dances, you would match the user's search intent.
Matching user search intent will help you attract more relevant leads to your page. You'll also keep them engaged on your page longer, which will help boost your SEO ranking.
3. Check your page speed
Technical SEO influences your site's performance. If you don't optimize the backend of your site, it affects how your site performs in the search results.
Your site must run properly on the backend to ensure that the front end of it looks great. There are numerous technical SEO aspects that influence your site's performance, such as optimizing URLs and improving your website structure. One of the biggest factors is page speed.
Your page speed affects whether leads remain on your page or leave it for a competitor. Users don't want to wait for pages to load, especially those on mobile devices. In fact, 53% of mobile users will leave a page if it takes longer than three seconds to load.
If your page loads too slowly, your audience will leave your site and choose a competitor's site. This will increase your bounce rate, which negatively influences your SEO ranking.
To prevent your dance school from missing out on leads, invest in optimizing your page speed. There are numerous ways to improve your page speed, such as compressing image files, cleaning up code, reducing redirects, and enabling browser caching.
These are just a few of the many factors that influence page speed. To find ways to improve your site, you can use Google PageSpeed Insights. This tool will show you where you can optimize your site.
If you don't have the technical knowledge to implement these optimizations, our team of 200+ experts can help. We offer page speed services to help your pages run in top shape. Give us a call today to learn more about how our page speed services will help improve your site's performance!
Our digital marketing campaigns impact the metrics that improve your bottom line.
See More Results

WebFX has driven the following results for clients:

$3 billion
In client revenue

7.8 million
Leads for our clients

5.2 million
Client phone calls
WebFX will help you dance your way to an amazing SEO plan
SEO is a great method to help your dance school boost your website's traffic and obtain valuable leads. You'll build brand recognition with your audience and get them to choose your dance school over the competition. At WebFX, we have over 25 years of experience creating SEO plans that drive results.
We're a full-service digital marketing company that specializes in SEO services. Our team of 500+ experts will bring their knowledge and expertise to your campaign. We'll help you create a custom SEO plan that helps your business grow.
If you're looking for an SEO company that drives results, look no further than WebFX. To date, we've driven over $3 billion in sales and over 7.8 million leads for our clients. We focus on running a successful campaign for our clients first.
Want to know what it's like to partner with us? Just ask our clients! We have over 1020 client testimonials from a variety of industries.
Get started today with dance studio SEO
If you're ready to start boosting your website's traffic through SEO, contact us online or call us today at 888-601-5359 to speak with a strategist.
We look forward to hearing from you!