As an EHR provider, search engine optimization (SEO) is one of the best ways to increase your web traffic, increase your visibility, and ultimately gain more leads and clients.
In this article, we'll go over what SEO is, why it's important, and how you can integrate it as a part of your overall marketing strategy.
Call 888-601-5359 to speak with a strategist about how WebFX can create a custom strategy for your company, or keep reading to learn more about why SEO matters for EHR companies.
Independent research from Clutch has named WebFX the
top SEO company

in the United States.

Clutch has personally interviewed more than 250 WebFX clients to discuss their experience partnering with us.

Read More Clutch Reviews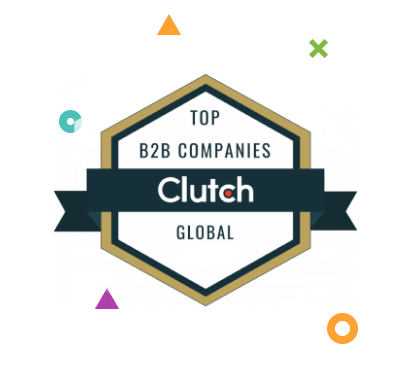 What is SEO?
Search engine optimization is the practice of structuring your website, content, and digital presence so that your site appears higher up in search engine rankings for searches related to your services.
There are two general areas of SEO: On-page SEO and off-page SEO.
On-page SEO
On-page SEO deals with any website element that you have direct control over.
This can be anything from the URL structure your website uses to how active your blog is to the semantics of your content.
On-page SEO tends to fall more on the "checklist" side of the spectrum. There are best practices you can follow every time you publish a new article, post, infographic, or other page that will put you in a better position to rank well in search engine results.
As a general rule of thumb, proper on-page SEO is in line with the "keep it simple" mentality.
If your website is structured logically and "cleanly," search engines will be able to understand it better and you'll see your rankings improve as a result.
Off-page SEO
Off-page SEO refers (in general) to anything you don't have direct control over that relates to your website.
The easiest example of off-page SEO is backlinks. Any time another website links to your website, that link serves as a trust indicator to search engines.
There are a number of caveats when it comes to backlinks but in general, websites with lots of high quality, unsolicited backlinks will rank higher than websites without those links.
To give you an idea of the bigger picture, Google uses over 200 individual ranking factors to determine where websites will rank in the search results for any given keyword.

Hear What It's Like to Work With WebFX!

"I worked with some other SEO companies in the past, but WebFX is the first one that got results!"
Ehr Software Provider
How do you "do" SEO?
Today, SEO is very content-driven.
The ideal SEO process goes something like this: You create high-quality, well-structured content, publish it on your website, and other websites then link to your content because it's useful and interesting. Those links power up your whole website, and you start ranking higher in search engine results for searches related to your content.
Following the on-page and off-page split we talked about, there are two aspects to the content portion of SEO.
First, you need to make sure your content follows all on-page best practices. Take a look at our on-page checklist to make sure you're ticking all the right boxes here.
Second, you need other people to see your content, so they can link to it if they like what they see.
Ideally, other webmasters will stumble onto your content naturally, without any effort on your part. Unfortunately, that's not how it works most of the time. Instead, you have to be proactive about your content.
When you publish something new, for example, you can find reporters, bloggers, and journalists online who cover topics related to your new content. Then, you can then email to say, "hey, take a look at this awesome piece of content I just published."
This process of outreach is where you'll see the most success in getting others to link back to your content.
It's important to consider SEO within the context of your industry.
Different types of content work better or worse for different types of businesses, and it's important for you to test out various approaches to SEO in order to find the best fit for your EHR company.
Here are some ideas to get you started:
Start a blog with the goal of educating the public and potential clients on the benefits of EHR, how EHR works, how safe EHR is, and so on.
Design an infographic highlighting the benefits, adoption rates, and ROI of switching to an EHR system from a physical record system.
Publish white papers within the larger health niche using data your company has access to that others can't replicate.
As you can see, the goal of content creation is to publish something that's useful, unique, shareable, or (ideally) a combination of all three.
Learn how we increased traffic by over 40%, and conversions by over 100% for an ecommerce client.
Read the Case Study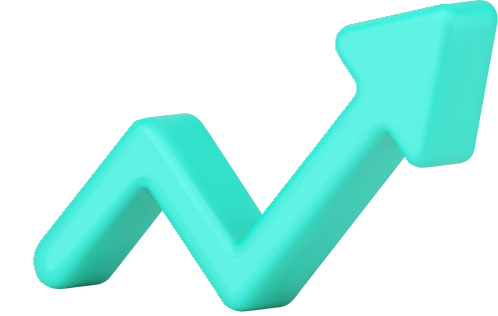 What to expect with SEO
It's important to know what to expect with a proper SEO strategy.
A solid SEO strategy is the primary traffic driver for many, many websites, but SEO itself is not a "quick" solution.
Depending on a number of variables (what keywords you want to rank for, how competitive they are, and so on), it can take weeks or months before you start seeing returns on your SEO efforts.
This is just because of how search engine algorithms work. Companies like Google want to make absolutely sure that they're providing users with the best possible results for any given search query.
In order to do this, they take their time in ranking websites. This helps them avoid making mistakes and to prevent people from manipulating their search algorithms for profit.
The good news is that when you do start seeing returns on your SEO strategy, the traffic increase can be explosive, can increase exponentially month over month, and will be consistent so long as your content is high quality.
Want to boost your revenue today?
If you're looking for some professional help with your SEO strategy, we'd love to help! WebFX is a full-service digital marketing agency with years of experience crafting and implementing custom SEO strategies.
Our expert team of Internet marketers has helped many clients within the medical space rank at the top of Google and other search engines, and we know what it takes to do so as efficiently as possible
Earn a 20% greater ROI with WebFX