When you're a dietician and nutritionist, social media marketing can seem kind of intimidating. A lot of work goes into running a successful campaign, so when you're already busy helping your clients live a healthy lifestyle, social media probably feels like the least of your concerns.
Well, we're here to tell you that social media for nutritionists and dieticians doesn't have to be intimidating or a hassle.
If you're a nutritionist or dietician looking to spruce up your social media marketing campaign, read on to learn more, or give us a call at 888-601-5359 to speak with a strategist now.
5 social media tips for nutritionists and dieticians
Check out these five social media tips for nutritionists and dieticians that can help you run a successful social media campaign.
1. Identify your target audience
In order to run a successful social media campaign, you need to identify your target audience. Your target audience is going to be those who are most likely to be interested in your services.
Target audiences can be identified based on characteristics like:
Age ranges
Buying habits
Lifestyles and hobbies
Interests, beliefs, and values
Location
When you know who your target audience is, social media for nutritionists and dieticians becomes so much easier. With your target audience, you can create that caters directly to them, increasing your chances of post engagements such as likes, comments, and shares.
How to identify your target audience
The first step in identifying your target audience for social media is to take a look at your current group of clients. You want to keep them in mind when posting on your social media pages so you can keep them interested in you and your services while appealing to more potential clients like them.
Are your clients all within a specific age range? Do they all share a common lifestyle choice or hobby? Ask yourself questions like these to identify your target audience and use that information to better connect with them on social media.
By identifying your target audience, you can create personalized social media posts that enable you to successfully promote your knowledge of nutrition and healthy dieting and increase your campaign's overall return on investment (ROI).
2. Choose a social media platform
Once you've identified your target audience, you can choose which social media platforms to use for your social media campaign. Choosing the right platforms for your campaign is important because not all of them could be right for your campaign goals.
Each platform attracts different age groups, so depending on your target audience, you'll want to use the platforms where your audience is most active. You don't want to invest significant time and money into platforms that don't offer a positive ROI.
Take a look at the general characteristics of a few major social media platforms:
Facebook
Facebook attracts users from various demographics, making it an ideal social platform for most businesses. It's an excellent option for businesses looking to share a variety of content, from pictures and videos to articles and status updates.
With Facebook, you have a good chance of connecting with at least part of your target audience to attract and engage with clients because of its appeal to all demographics.
Instagram
Half of Instagram's user base is under the age of 35, so if your target audience is under 35, this is the platform for you! Instagram is photo and video-focused, making it an ideal social media platform for businesses looking to share visual content on their pages.
TikTok
Though it's newer to the social media scene, having launched in the late 2010s, TikTok has quickly risen in popularity among users aged 18-29. TikTok is video-centric, appealing primarily to Millennials and Gen Z. It has a vast user base, meaning you have a greater chance of expanding your client list if your target audience consists of the younger generation.
3. Establish your presence and create high-quality content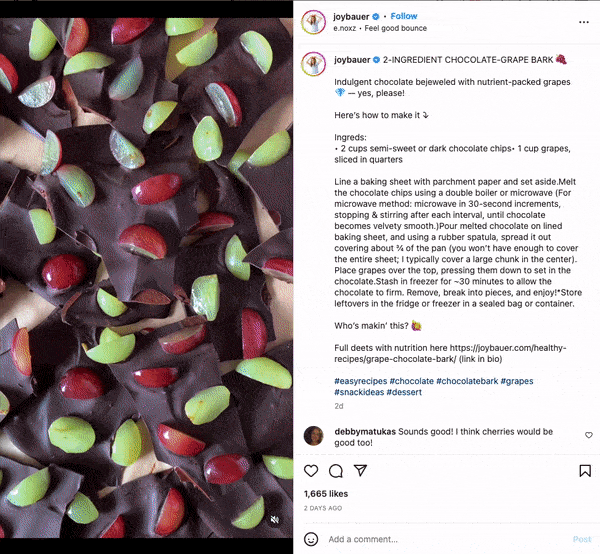 The goal of social media is to create and post content that your followers can relate to. As nutritionists or dieticians on social media, you should be sharing content that tells users about your practice so they can get to know you.
Don't be afraid to inject some of your own personality into your posts. This makes your business feel more inviting and welcoming!
Once you've established a presence on social media with your posts, you can also start to post high-quality, shareable content. High-quality content is anything that helps educate your followers, entertains them, helps them in some way, or is thought-provoking.
For example, consider creating blog posts that talk a bit about healthy dieting — anything that gives your audiences a taste of what they'll get when they join you as a client.
High-quality content on social media pages will garner more interactions with your page and posts such as likes, comments, and shares. The more popular your page is, the more visible it is on social media, which can attract more clients!
4. Engage with your audience
Along with letting your personality show in your posts, don't be shy about responding to comments and engaging with other users.
Businesses with active social media pages that engage with their followers can better connect with their audiences and increase engagement. When you respond to user comments on your posts, you're encouraging your followers to continue the conversation and keep engaging with your business in the future.
This helps you build a stronger client base that is loyal, supportive, and, most importantly, keeps you in business! Social media for nutritionists and dieticians allow you to not only promote your business, but also build lasting relationships with clients that produce results like increased leads, revenue, and brand awareness.
Growing your social presence with WebFX is a walk in the park.
"WebFX allows growing your social media platforms to be stress-free! They are knowledgeable and adapt to your company needs!"
Learn More About Our Social Media Services

5. Track your content's performance and adjust your strategy
When you create a business account for social media platforms like Facebook and Instagram, you'll gain access to analytics tools that give you valuable insight into the performance of your posts.
You can also invest in comprehensive social media monitoring tools like Hootsuite, Sprout Social, and Mention.
Social media analytics can give you valuable insights about your posts like:
Demographic data about your audience
Responses to your posts
The number of likes, shares, and comments
The number unique visitors to your page
Who's talking about your business
This information can help you determine how successful your social media campaign is in relation to your campaign goals so you can adjust your campaign to continue to drive positive results.
For example, if you notice videos on your page earn a higher engagement rate, consider allocating more time to create more video content. In other words, use social media monitoring and analytics tools to give your audience what they want!
WebFX helps clients in the healthcare industry grow their practices.
"My practice has grown quickly and improved our accessibility to those we serve or hope to serve within our community. WebFX is directly responsible for our growth and the fact that we have more than doubled our revenue in six months."
— Merrimack Valley Psychological Associates
See Case Study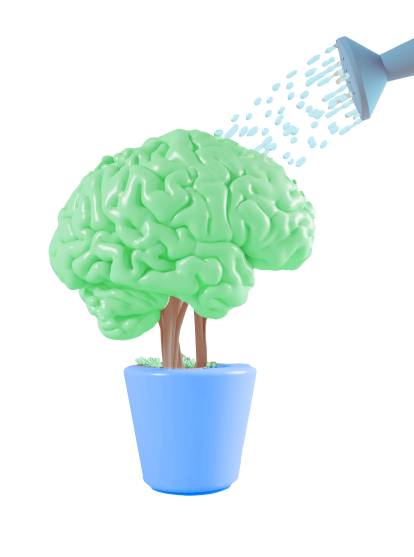 Launch your social media campaign with WebFX
Are you ready to start building up your social media presence and increasing your post engagement rates? to get started or give WebFX a call now at 888-601-5359 to speak with a strategist. Let's get to work!
Earn a 20% greater ROI with WebFX