PPC for Orthopedics: How to Do Orthopedic Advertising
If you're looking to earn more patients, paid advertising is a strategy that will help you do it. Pay-per-click (PPC) advertising is one of the best strategies for helping your practice obtain new patients and expand your practice. Keep reading to find out how you can get started with PPC!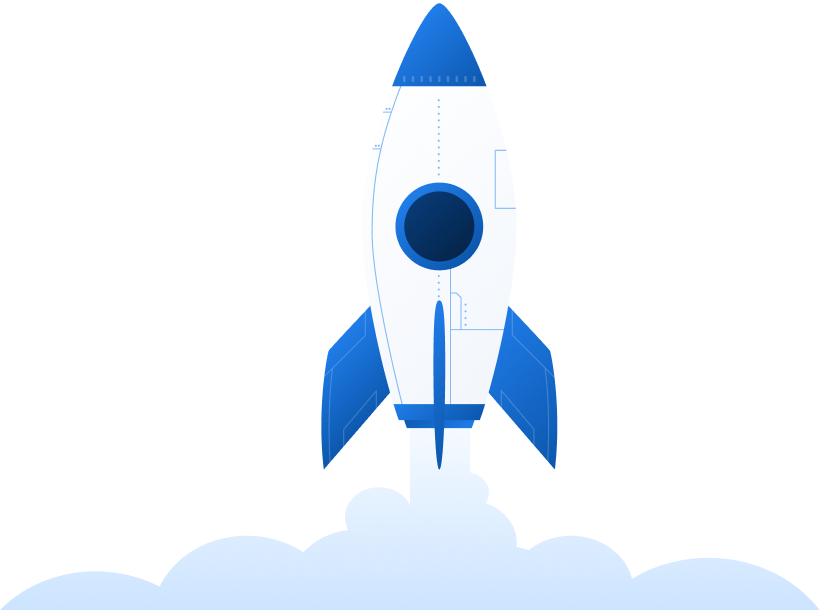 Monica needs to find an orthopedic physician. She decides to search for one on Google. At the top of the search results, she sees a pay-per-click (PPC) ad, clicks on it, and visits the orthopedist's website.
But it wasn't for your practice.
Investing in PPC for orthopedics is critical for helping patients find your practice before your competition. By running paid ads, you put your practice at the top of search results and help more people discover your orthopedic services.
So, how do you get started with creating orthopedic ads?
Keep reading to find out!
Traffic attracted through PPC advertising yields 50% more conversions than organic advertising.
Are you leveraging PPC in your marketing efforts? Let's get started.
View the Guide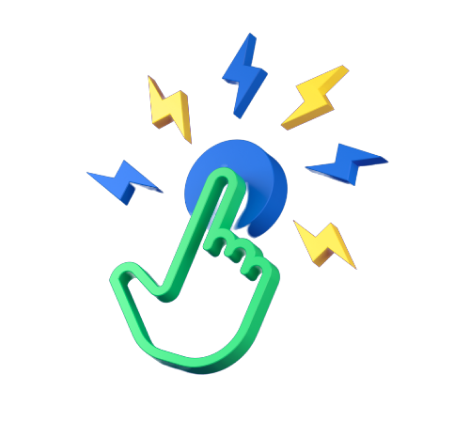 What is orthopedic PPC advertising?
Orthopedic PPC advertising is a strategy that involves running paid ads on search engines like Google and Bing. These paid ads appear at the top and bottom of search results to help you drive relevant traffic to your practice's website.

How to do PPC for orthopedics
Investing in orthopedic PPC is an excellent way for you to reach patients looking for the services you provide. But how do you run a successful campaign? Here are six tips on how to do PPC for orthopedics successfully:
1. Conduct keyword research to find terms to target with your ads
When you do advertising for orthopedists, you need to find relevant terms for your PPC ads. If someone is searching for an orthopedist, they're typing keywords into a search bar to help them find the right one. You must find relevant keywords for your PPC ads so your ads appear in relevant results.
You can use a keyword research tool, like KeywordsFX, to help you find relevant terms for your ad. When you look for keywords, you want to focus on terms that contain three or more words, also known as long-tail keywords.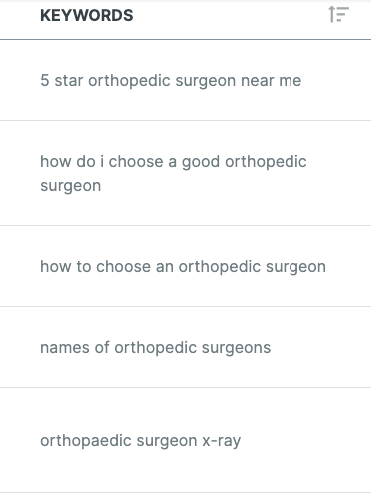 So, why long-tail keywords?
Long-tail keywords are best for PPC ads for two reasons:
They help you reach relevant audiences: When your keywords are more specific, they help you reach people interested in your services. It ensures that you're putting your ad budget toward prospects likely to become patients.
They help you save money: Shorter keywords tend to have more competition since they aren't as specific. As a result, you may end up paying more per click. With long-tail keywords, you have less competition and can stretch your budget further.
So, targeting a keyword like "orthopedist in Baton Rouge" will generate better results for your ad than a term like "orthopedic."
2. Customize your landing page to fit your ad's content
When you do orthopedic PPC advertising, you must ensure that your landing page fits your ad's content. The first piece of the puzzle is getting prospects to click on your ad. Once they click on your ad, you want them to stay engaged with your practice.
If your landing page isn't relevant to your ad content, those people will return to the search results and choose a different orthopedic practice.
To keep those prospects engaged, you need to create a custom landing page. A custom landing page will enable you to provide your audience with more relevant information so they can determine if you're a good fit for their needs.
For example, let's say you run an ad for your orthopedic sports medicine services. When someone clicks on your ad, you want to direct them to a page that provides them with more details about your services and what they can expect.
By creating a custom landing page for each ad you run, you'll keep searchers more engaged with learning about what you offer.
3. Use ad extensions to encourage more clicks on your orthopedic ads
A key component of advertising for orthopedists is using ad extensions. Ad extensions enable you to provide additional information to your audience that entices them to click on your ad.

There are numerous ad extensions you can integrate into your ad, including:
Callout extensions
Sitelink extensions
Call extensions
Location extensions
And more
You can use multiple extensions in your ad to help enhance your audience's experience. So, for example, you might find that using both the call and sitelink extensions helps you create a better ad experience.
So, how do you know which ad extensions to use? You may need to test different extensions to figure out which options work best for each ad.
4. Monitor ad performance to make improvements
If you want to see success with orthopedic advertising, you need to monitor your ad campaigns. Many people make the mistake of creating ads, launching them, and never looking at them again. As a result, they have no idea if their ads effectively drive the results they desire.
By monitoring your ad's performance, you can see which ads drive the results you desire and which ones need improvement. You can monitor ad metrics like:
Monitoring these metrics will help you understand your ad performance better, so you can adapt to improve your ads.
5. Test your ad content to put out the best ads
If you want to see success with orthopedic ads, you must test them. When you create the first version of any ad, it doesn't mean it's going to automatically be the best ad you can run. Testing your ads enables you to continually refine your ads to improve their performance and results for your practice.
You can test aspects like your:
Landing page elements
Keywords targeted
And more
Keep in mind that when you test your ads, you only want to test one element at a time. If you test too many changes at once, you won't know which changes positively impact your ad's performance.
By testing your ad, you'll help improve your ad campaigns' performance and earn more patients for your orthopedic practice.
6. Try different platforms for PPC advertising to expand your reach
When you do advertising for orthopedists, you'll often hear people tell you to advertise on Google. Google is one of the top platforms for reaching target audiences, and over one billion people use it every month.
That doesn't mean, however, that it's the only option.
Another great option for orthopedic PPC advertising is Bing. While Bing may not hold as large of a market share as Google, many people still use the search engine to find what they need. If you're trying to target people between the ages of 45-54, Bing is a great place to reach that demographic.
So, as you get your orthopedic PPC plan ready to go, consider promoting your practice on other search engine platforms like Bing.
Ready to get started with PPC for orthopedics?
If you're ready to grow your practice and obtain new patients, it's time to start with orthopedic advertising. An orthopedic PPC strategy will help you increase your practice's reach in search engines and drive more prospects that turn into patients for your practice.
But when you're busy running your practice, you may not have the time to dedicate to creating your PPC campaign. That's where the experts at WebFX can help.
We have a team of 150+ certified Google Ads team members that know how to launch successful ad campaigns. Our team has run over 650 ad campaigns, so you can feel confident we have the experience to help you launch a successful campaign.
Ready to earn more patients for your orthopedic practice? Contact us online or call us today at 888-601-5359 to speak with a strategist about our PPC services!
Increase your leads, sales, and revenue with digital marketing