The orthotics market is worth $4.5 billion, and that number will only grow. Attracting clinics, providers, and patients is a shared goal in the industry. With so many competing businesses, how can you ensure that people find and purchase from your company?
Digital marketing for orthotics is an all-in-one solution to highlight your business in the digital sphere. You can accomplish various goals while growing your business and boosting revenue.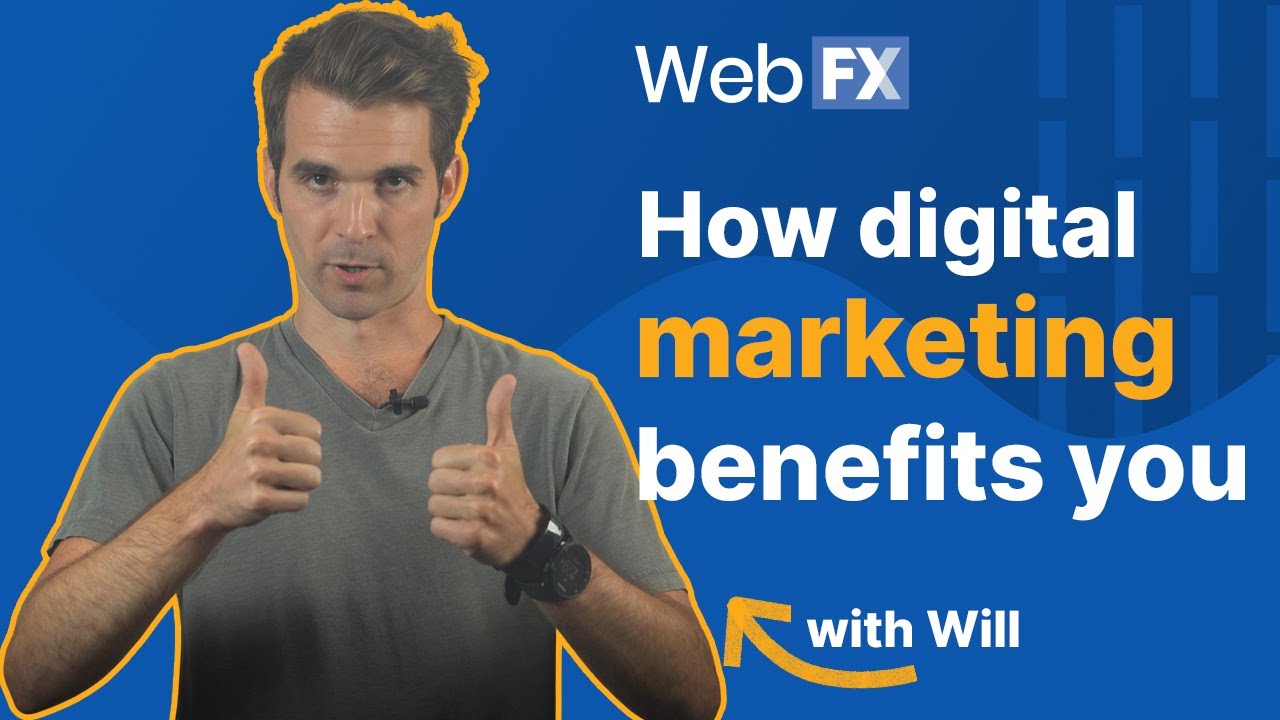 This page will cover four digital marketing strategies you can use to improve your business. Keep reading to learn more about digital marketing for orthotics manufacturers.
Don't miss our Marketing Manager Insider emails!
Join 200,000 smart marketers and get the month's hottest marketing news and insights delivered straight to your inbox!
Enter your email below:
Inline Subscription Form – CTA 72
"*" indicates required fields
(Don't worry, we'll never share your information!)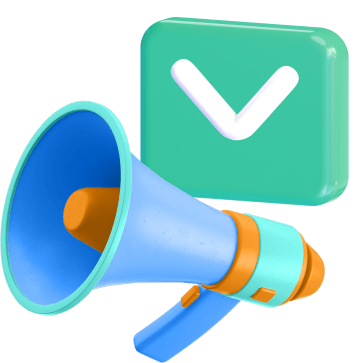 What is digital marketing for orthotics?
Digital marketing is a series of techniques that promote brands and connect them with customers online. Digital marketing for orthotics focuses on promoting orthotic products and manufacturing services to health care practices and individuals.
Unlike traditional marketing services, which use a mix of print and physical advertising materials, digital marketing is strictly online. Some channels include:
Search engines
Email
Social media
Video streaming sites
You are missing out on sales if you don't use digital tactics. Digital marketing benefits business-to-business (B2B) and business-to-consumer (B2C) orthotics companies equally.
Advantages of digital marketing for orthotics manufacturers
As an orthotics manufacturer or provider, people must know where to find you. Building your online presence can help you:
Increase traffic: Growing your online presence means more people can find your website organically. As more people find you, your audience will grow — so will your conversion rate.
Promote your product quality: Orthotics can improve patient's quality of life. Digital marketing can highlight your product features and benefits and any certifications that prove your credibility.
Educate your customers: Purchasing the correct orthotic device is essential, but customers might need more information. For example, your company blog can become a source of information that educates people on their condition and the corresponding device.
Outline your products:You can detail your products and showcase your whole catalog for viewers. These descriptions help readers understand your product line, and you can match your offerings to specific health conditions.
Digital marketing for orthotics is the next step to growing your business. With the right techniques, you can enjoy the benefits above and more.
How to market orthotics in 4 ways
Once you understand the benefits of digital marketing, you can look deeper at the methods and see how they pertain to orthotics. Learn how to market orthotics with the following strategies.
1. Search engine optimization (SEO)
SEO focuses on making your website accessible to search engines (like Google) and readers. SEO services help you draw more organic (unpaid) traffic to your website, which can improve your conversion rate and your bottom line.
If you search for any business or service, Google will pull the website it deems the most helpful. The better you rank, the higher you will be on the search engine results page (SERP):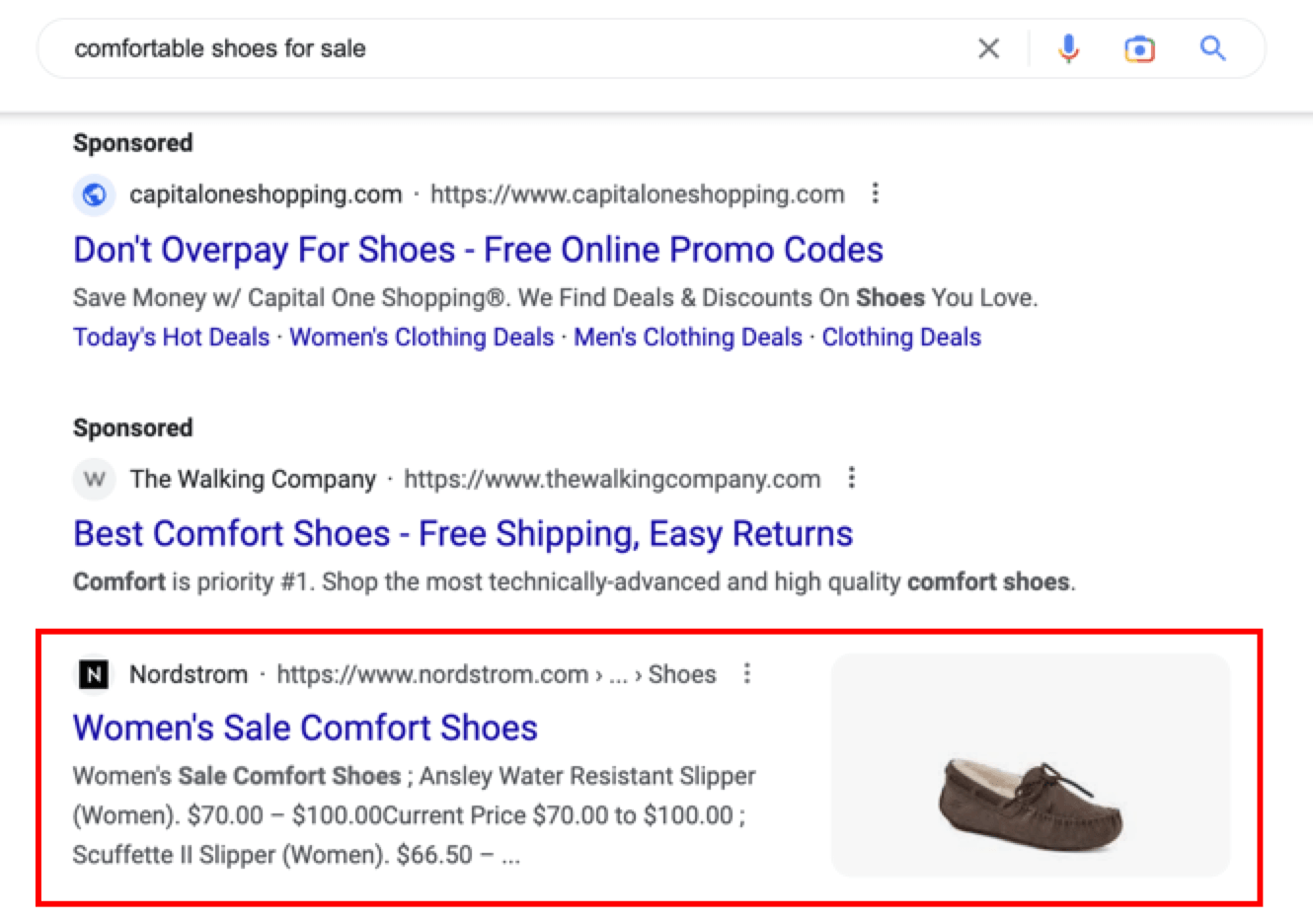 Your ranking matters — 75% of users don't go past the first page of search results. Even if you don't reach spot #1 at first, you can prove to Google that you have useful information and products, which will help people find you easier.
Using SEO tactics, you will:
Target keywords that users search for to match user intent
Create content to prove your industry knowledge
Attract more people to your site and encourage conversions
SEO strategies are cost-effective, as many changes only require your time and energy. An SEO agency can help you maximize your results with hands-off services.
2. Pay-per-click (PPC) ads
PPC ads are paid advertisements on search engines and social media sites. With PPC ads, you only pay when someone clicks on your ad, unlike traditional paid advertising.
On the SERPs, these advertisements have a "Sponsored" tag that separates them from organic results: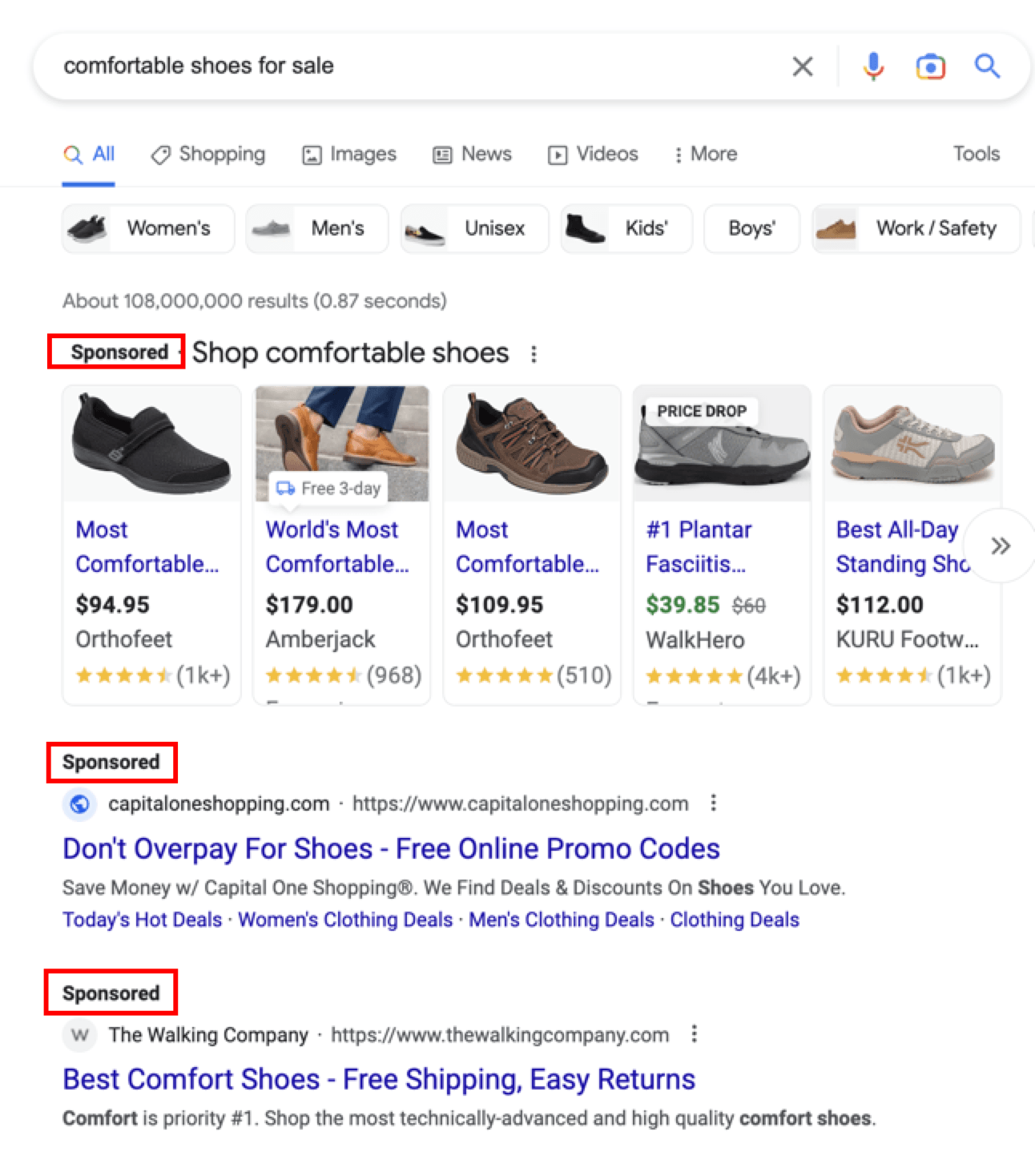 If you want a boost for a new product or service, you can run a PPC ad campaign to generate short-term traffic increases. For example, if you have a new orthotic device that treats heel pain, you can run an ad for "heel pain treatment" or a similar keyword.
3. Social media advertising
Social media advertising promotes your products, services, and company on channels like Twitter, Instagram, and Facebook, to name a few. While social media might seem far removed from orthotics devices, the connection is simpler than you think.
Many health care companies use social media to promote their services or contact customers. The United Healthcare Twitter is one example: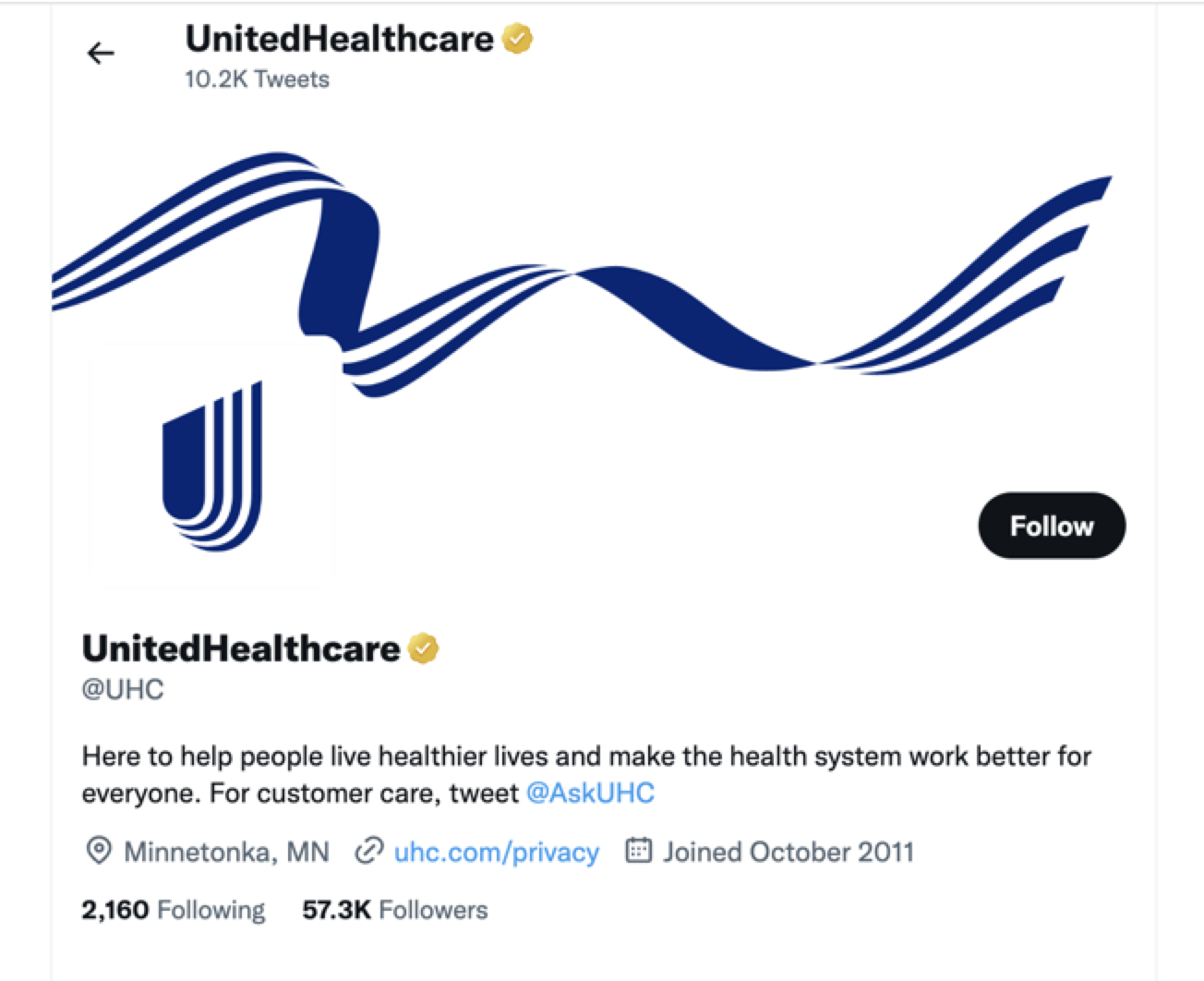 The key to social media is creating content that outlines your brand and values. As an orthotic manufacturer, you might use a more compassionate tone that shows people you want to help their condition.
Social media pairs well with SEO. Say you write a blog post detailing the difference between orthotic models. You can link to that post on your social channels and encourage your following to check it out!
Other companies are already using social media across industries. In fact, 91% of companies use social media, and 43% of B2B marketers got clients through Facebook. If you want to make sure providers and patients find you, social media is a great first step.
4. Web design
Web design creates a pleasing, navigable website for your users. Without proper web design practices, your audience will bounce as soon as they get to your site.
Web design principles include features like:
Say you spend all your time and budget creating solid PPC ads. However, once users click on your ads and you pay, your site doesn't load, the images are blurry, and they can't find the right orthotic for their needs. When they leave, you will have lost that time and money from PPC ads.
Web design creates an enjoyable user experience that helps customers find the right orthotic for their needs. You can use your page layout and interface to guide them toward your call to action (CTA) and encourage conversions.
Meet WebFX:
Your world-class, tech-enabled marketing agency with over 1.6 million hours of combined expertise.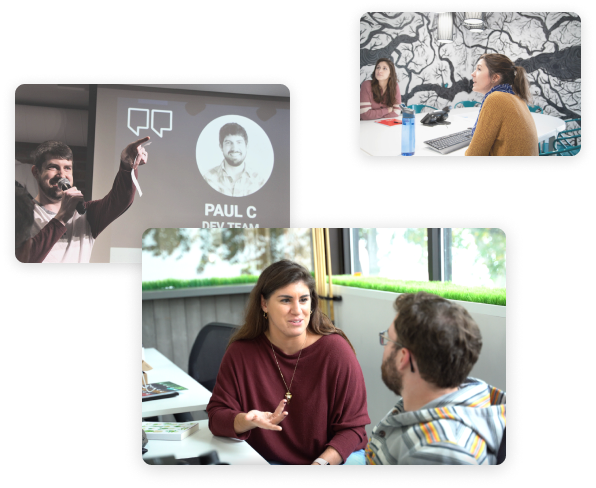 WebFX streamlines digital marketing for orthotics manufacturers
Working with a specialist can yield the best results when you're ready to launch digital marketing services. WebFX is a professional digital marketing agency with 25+ years of experience helping clients in all industries.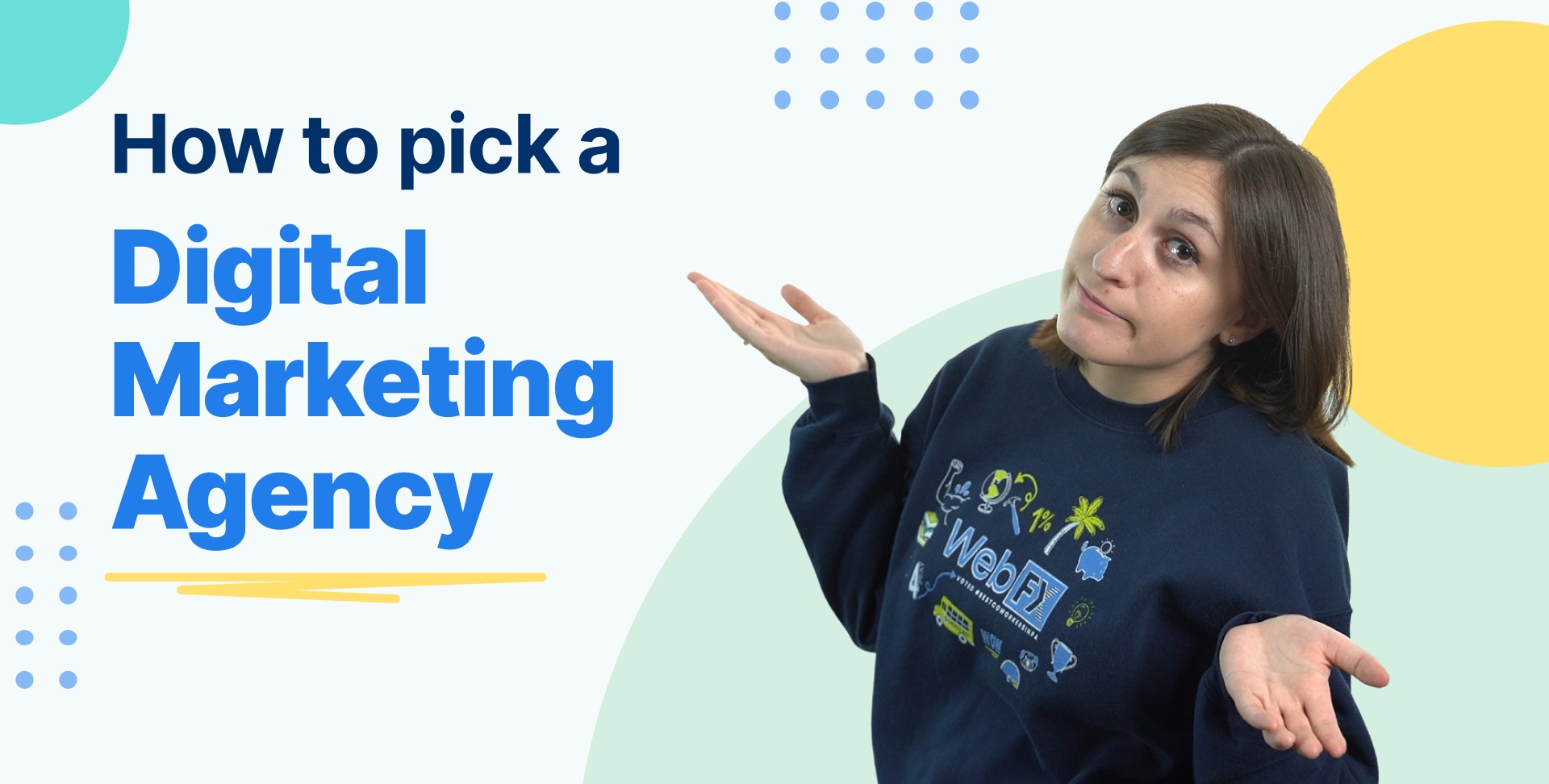 Working with a specialist accomplishes the following:
Save time and resources while achieving your goals
Remove extra work from your team so that they can focus on other tasks
Enjoy lasting results that build a solid online foundation for your company
Generate more revenue from qualified leads
Now that you know the perks of choosing an agency, WebFX can help you develop your strategy. View our case studies here and request a free quote to get started!
Increase your leads, sales, and revenue with digital marketing