Buying process—not to mention a wider pool of providers—you need to make sure that your ads are reaching the right prospects with the right offer. PPC, or pay-per-click advertising, makes this possible.
As the name suggests, you only pay when someone clicks on your ad—regardless of how many people have actually seen it. This makes it easier to calculate the effect of ads, but it also puts more pressure on the marketing team to ensure your ads are reaching the right people and delivering the best possible results.
Call 888-601-5359 to speak with a strategist about PPC campaign management from WebFX, or keep reading to learn more about how you can use these ads to grow your practice.
Questioning the quality of your SMB's PPC performance?
Get your FREE PPC audit from WebFX today!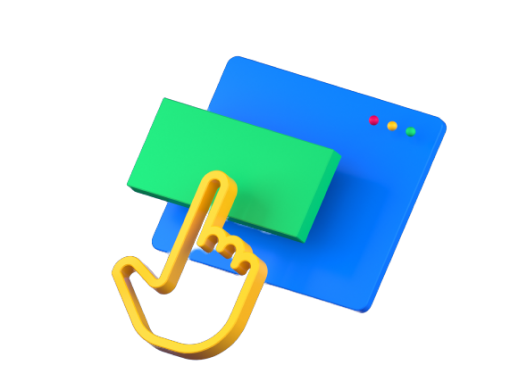 Why should physicians use PPC?
PPC is an effective tool for physicians because more and more people are turning to the web for medical advice. In fact, in a study conducted by Google, 77 percent of people used a search engine to research symptoms prior to making an appointment with their doctor. When presented with a paid ad, 28 percent visited the website of the advertising hospital. In other words, PPC can be a major driver of traffic to your website.
Another reason to add PPC to your marketing strategy is to gain an edge over the competition. Hospitals and other large medical facilities often have big marketing budgets, so they can buy ad space in a wide range of online and traditional media. If your budget isn't quite as large, you have to be smarter about where you allocate it. PPC spend depends on the success of the campaign, so your money only goes to viable leads.

Hear What It's Like to Work With WebFX!

"WebFX has completely transformed my practice. With their support, I have expanded my practice significantly and grown exponentially. I could not have expanded to this degree, nor this quickly had it not been for the incredible efforts provided by WebFX and my team."
Healthcare
How are PPC ads different from traditional ads?
While traditional advertising can still be an effective way to market your practice, it can be hard to determine just how effective your ads are. The target market, rate, and potential response are based on good assumptions, but assumptions nonetheless. PPC ads, on the other hand, offer the following advantages:
Better targeting
People are relying more and more on search engines and online directories to find physicians in their area. PPC ads are placed based on the keywords users search for, so they only appear in front of people who are in the market for your practice at that specific moment.
Advanced analytics
How many people saw your ad in the local paper? How many of them responded to it? Which copy generated the best response? These answers are either difficult or impossible to find in traditional advertising, but very easy to quantify on online channels.
More cost-effective
Each magazine, radio station, and other traditional channel has a certain (or estimated) number of subscribers or listeners, and you pay to reach every one of them—whether they're interested in your practice or not. The cost of a PPC ad, however, is based on the number of people that respond by clicking on your ad rather than the number of people who may or may not have seen it.
PPC strategies for physicians
Pay-per-click ads can be a good supplement to other Internet marketing strategies. Like those other strategies, though, they require careful planning and regular monitoring. To get the most out of your PPC campaign, follow these steps:
Select targeted keywords
Potential patients almost never use broad terms like "doctor" or "medical practice" to find a physician—the number of results would be too overwhelming. Instead, they focus their searches on a specific location or specialty. Since their searches are so targeted, your keyword strategy should be just as targeted.
Include geographic terms such as the name of your town, your neighborhood or the nearest metropolitan area. If you specialize in a certain area (like pediatrics or cardiology), you may also choose to run ads for those keywords. The more specific your keywords, the more targeted your campaigns will be—and the more likely the people who see them will be to click.
Set bids carefully
In a PPC ad campaign, you decide how much you want to spend on every click. The higher you bid, the more likely your ads will be to display. However, it doesn't do much good to get a top placement if the higher cost per click isn't raising revenue or return on investment. When placing a bid, focus on what rate will generate the highest return.
This rate will vary from term to term. You may find that one term generates lots of revenue at 25 cents but doesn't change much at 50 cents and ends up generating a lower return on investment. Another term may perform poorly at 15 cents but do great at 45 cents because the ad places higher. Don't try to just bid high or low—bid for the best return on the dollar.
Write compelling calls to action
Your ad appears in search results. Now what? How is the user going to respond? Your ad may be of great interest, but that won't help much unless you give the searcher a way to act on that interest. That's why a call to action is a must for PPC ads.
Maybe your offer is a downloadable document or a free consultation. Tell the searcher what you're offering, then tell them how to take advantage of it. Make sure the ad goes to the logical next step, such as a landing page or a contact page where they can submit their information.
Want to start using PPC for your practice?
All businesses have to invest money in marketing—the trick is finding ways to spend that money wisely. Pay-per-click ads are a great way to generate qualified leads and raise awareness of your practice without the hefty price tag.
If you're interested in using PPC for your practice, feel free to contact us! Our dedicated team of Internet marketers has years of experience creating successful campaigns for our clients, and they'll do the same for you.
Earn a 20% greater ROI with WebFX