Having a strong digital marketing plan can make a world of difference for your business, yet 49 percent of businesses don't have a clear digital marketing strategy. These businesses are missing out on the opportunity to gain valuable traffic, leads, and conversions for their business.
If you're one of those businesses, it's never too late to start creating a digital marketing plan.
On this page, we'll discuss the top three digital marketing methods for psychiatrists. If you want to learn more about how our digital marketing team can help you earn valuable leads for your practice, call us today at 888-601-5359 to speak with a strategist.
Let's get started!
WebFX helps clients in the healthcare industry grow their practices.
"My practice has grown quickly and improved our accessibility to those we serve or hope to serve within our community. WebFX is directly responsible for our growth and the fact that we have more than doubled our revenue in six months."
— Merrimack Valley Psychological Associates
See Case Study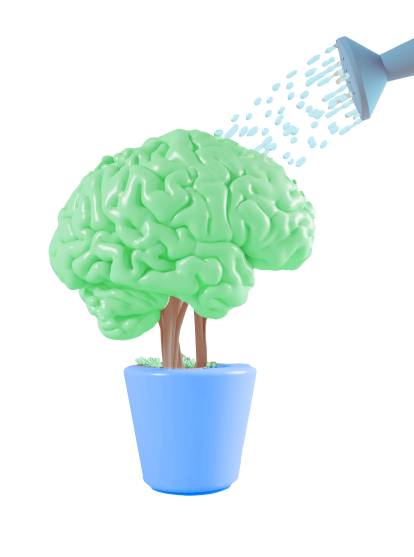 1. Search engine optimization (SEO) for psychiatrists
Your website is the heart of your digital presence. You will always drive traffic back to your site. With search engine optimization (SEO), you can help more people find your psychiatrist website.
SEO is the process of optimizing your site to rank higher in search results for keywords and phrases related to your practice. The goal is to get your site to rank on the first page of results.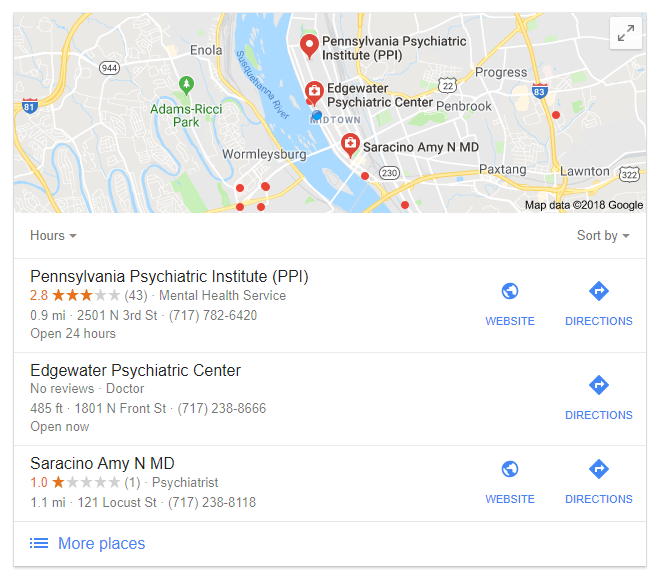 The first step to optimizing for SEO is choosing keywords for your page. When users conduct searches, they use keyword to find relevant search results. If you want to connect with people interested in seeing a psychiatrist, you must choose the right keywords.
Conducting keyword research will help you find relevant keywords for your site. Focus on long-tail keywords, which are keywords that contain three or more words. These are specific keywords that direct valuable traffic to your site.
An example of a long-tail keyword is "psychiatrist in Harrisburg, PA."
Aside from keyword selection, focus on improving your site's performance. Factors like optimizing page speed and cleaning up code can have a huge impact on your site's performance.
SEO is valuable for helping your practices' website appear in relevant search results. You'll help connect business with leads that are looking for a psychiatrist. It's a great way to expand your clientele.

Hear What It's Like to Work With WebFX!

"WebFX has completely transformed my practice. With their support, I have expanded my practice significantly and grown exponentially. I could not have expanded to this degree, nor this quickly had it not been for the incredible efforts provided by WebFX and my team."
Healthcare
2. Pay-per-click (PPC) advertising for psychiatrists
Pay-per-click (PPC) advertising helps you obtain leads that are looking for the right psychiatrist. These paid ads appear at the top of the search results to draw in leads. They are tagged with the word "ad" to indicate paid content.

With PPC, you select the keywords you want to trigger your ads. You'll want to stick to long-tail keywords for these ads, too. Long-tail keywords are better for your advertising campaign because they attract more valuable leads.
These keywords also keep your cost-per-click (CPC) low. You want a low CPC so you can get more clicks for your budget.
Once you have your keywords selected, you'll bid for your ad's placement. Your placement is determined by your maximum bid and quality score.
When you conduct keyword research, you'll get a good idea of the keyword's worth. You can set a bid you feel is appropriate for that keyword.
Your quality score is determined by factors like your ad relevancy to the keyword and clickthrough rate (CTR). An ad with a high quality score and a low maximum bid will get a higher position than an ad with a low quality score and high maximum bid.
Once you have your placement, you will launch your campaign. Google Ads, the program that runs PPC ads, makes it easy for you to monitor your campaign. From the minute you launch your campaign, you can track your success.
You can see metrics like impressions, CTR, and conversions. It's very beneficial for helping your business understand if your ad is successful or not.
PPC is budget-friendly too. You only pay when people click on your ad. Your psychiatry business will never pay for impressions.
This means your budget is going towards leads interested in using your services. It's beneficial to your practice because you will make every dollar count and obtain valuable leads in the process.
3. Content marketing for psychiatrists
As a mental health expert, you have valuable knowledge to share with your audience. Content marketing is an opportunity for you to share that knowledge with your audience. You can provide them with valuable information that they are seeking.
When you share your knowledge, you establish yourself as an authority in your field. People will trust that you are a knowledgeable psychiatrist. They'll feel confident about choosing your practice for mental health services.
Content marketing comes in many forms. It includes infographics, videos, blogs, and ebooks. You can use any of these mediums to share your knowledge with your audience.
Mental health topics can be difficult to understand. Through your content, you can help your audience obtain knowledge about different topics. You can make it easy for them to gain a better understanding surrounding a certain topic.
So, how do you start creating content?
If you want to create impactful content, you must know your audience first. Your content should appeal to them. Figure out what type of information your audience wants.
You can conduct a quick search about different psychology topics and go to the "People also ask" section on Google. There you'll find questions that people ask surrounding that topic. It's a great starting point to help you create content.
Content is valuable for answering people's questions. You can create content to address questions like, "How to Spot Anxiety in a Loved One" or "8 Ways to Help Someone with Depression." These are valuable topics that people will search to learn more.
When you create content, your audience will take time to check it out. If they like what they've read or watched, they'll take time to check out your practice's site. They'll learn more about your practice and build up brand recognition.
Even if these leads don't utilize your services right away, they will remember your practice in the future. When it comes time to need a psychiatrist, they will choose your practice over your competitors' because they'll remember the helpful information you provided.
Content marketing is valuable to enhancing your digital marketing plan. It will help you establish yourself as an authority in your field and get your audience to trust that you can help them. It's a great way to build trust in your brand.
Partner with a team of ecommerce masters!
WebFX campaigns have delivered more than 12,936,451 ecommerce transactions in the last 5 years
Read the Case Studies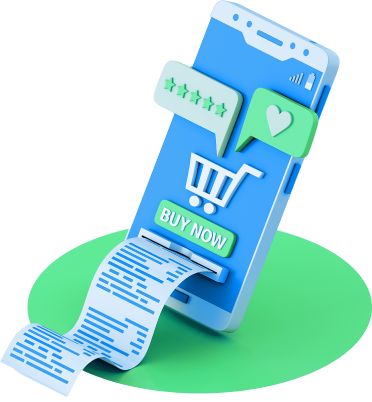 Reach more clients with a digital marketing plan from WebFX
A strong digital marketing plan will help psychiatrists reach potential clients. It will help you connect with valuable leads that are looking for psychological services. At WebFX, we have more than 25 years of experience creating digital marketing plans that drive results.
We're a full-service digital marketing company that specializes in digital marketing plans. Our team of 500+ experts will bring their knowledge and expertise to your campaign. We'll help you create a customized campaign that works for your practice.
If you're looking for a digital marketing company that drives results, look no further. To date, we've driven over $3 billion in sales and over 7.8 million leads for our clients. We focus on driving success for our clients first.
Our clients love the work we do for them. In fact, we have over 1020 client testimonials that attest to the great work we do for them. Check them out to see what it's like to partner with a top digital marketing company like WebFX!
Get started today with marketing for your psychiatry practice
If you're ready to start earning valuable leads for your therapy or psychiatry practice, contact us online or call us today at 888-601-5359 to speak with a strategist.
We look forward to helping your business grow!
Earn a 20% greater ROI with WebFX