Are you looking to reach new clients and expand your psychiatry practice? If so, pay-per-click (PPC) advertising can help you connect with more people searching for mental health services.
Tagged with the word "ad" to indicate paid content, PPC ads appear at the top of search results above organic rankings. Since PPC ads are highly-targeted, they are extremely valuable for driving qualified leads.
On this page, we'll discuss four benefits of using PPC for your psychiatry practice. If you need help creating a campaign that drives results, call us today at 888-601-5359 to speak with a strategist.
Let's get started!
WebFX helps clients in the healthcare industry grow their practices.
"My practice has grown quickly and improved our accessibility to those we serve or hope to serve within our community. WebFX is directly responsible for our growth and the fact that we have more than doubled our revenue in six months."
— Merrimack Valley Psychological Associates
See Case Study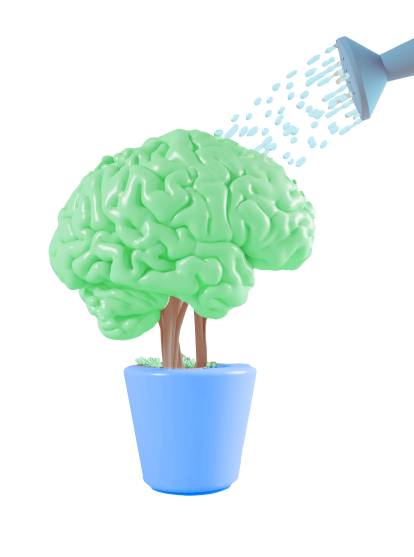 1. You control your campaign
With Google Ads, you can easily customize all the details of your PPC campaign to fit your goals.
First, you decide the information you want to include in your ad. You can customize your title and add information that will get your audience interested in your ad. Google also enables ad extensions, which help enhance your advertising campaign.
Some ad extensions include location, sitelink, and call extensions. These additions to your PPC ad can heavily impact the success of your campaign. It may lead more people to click on your ad because you've provided helpful information to them.
Google also allows you to decide what time of day to run your ad. You know your target audience best, so you want to choose the time of day when they are most likely to browse online and see your PPC ad.
In addition, you also decide how long you want to run your campaign. Whether it's a few days or a few weeks, you decide the duration of your campaign that works best for your business. It gives you the freedom to run special promotions in addition to regular ad campaigns.
One of the biggest perks of PPC is that you control your budget. When you invest in digital marketing methods, you often find yourself foregoing methods because of the cost or adjusting your budget to fit those methods. With PPC, you have complete control over how much you want to spend on a campaign.
Whether it's $200 or $1000, you decide the amount that works with your budget. It is important to note, however, that the amount you spend will affect your campaign's success. You won't see as great of results spending $200 that you would spending $1000.
It's important to find a balance between your budget and spending enough to drive a successful campaign.
PPC is a great method for psychiatrists because it gives you complete control over your campaign. It allows you to decide important aspects of your campaign and make them unique to your practice.

Hear What It's Like to Work With WebFX!

"WebFX has completely transformed my practice. With their support, I have expanded my practice significantly and grown exponentially. I could not have expanded to this degree, nor this quickly had it not been for the incredible efforts provided by WebFX and my team."
Healthcare
2. You only pay when people click
One of the most unique features about PPC is that you only pay when people click on your ad. You don't pay for impressions. This means that your money is invested in attracting leads that are interested in learning more about your practice.
This system helps you get the most out of your budget. When you bid for your ad's placement, you set the amount you want to pay each time someone clicks on your ad. This is known as your maximum bid.
Your maximum bid determines how many clicks you can allow in your budget. If your cost-per-click (CPC) is $1 and your budget is $100, you can allow 100 clicks for your psychiatry practice. This is the only money you pay when running a PPC campaign.
If your ad is popular and has numerous people clicking on it, you can lower your CPC. Google rewards ads that perform well in the search results by lowering the CPC. This allows you to get more clicks for your budget.
3. You drive valuable leads
When you invest in a PPC campaign for your psychiatry practice, you attract valuable leads that are interested in your business. PPC is one of the best digital marketing strategies for driving valuable leads.
In fact, 65 percent of all high-intent searches result in someone clicking on an ad. These are people that know what they want and need to find the right business to fill their needs. By using PPC, you can capture these valuable leads with your ad.
At WebFX, our team of 500+ experts can help you create a campaign that works for your business. To date, we've driven over $3 billion in sales and over 7.8 million leads for our clients. Give us a call today at 888-601-5359 to see how we can help!
4. You see immediate results
When you invest time and money into a digital marketing strategy, you want to know that it's working. With PPC, you can track your campaign's results. This enables you to see if your campaign is successfully driving valuable results for your business.
When you log into your Google Ad's account, you can see a dashboard filled with metrics pertaining to your campaign. You can track metrics such as impressions, clickthrough rate (CTR), and conversions. This helps you see which parts of your campaign are successful or need improvement.
Seeing immediate results allows you to make immediate changes. Upon looking at your metrics, you will see where you need to improve your campaign. In addition, you'll see successful elements of your campaign that you can implement into other campaigns.
When you see immediate results, you can make immediate changes. You can improve your PPC campaign to drive better results for your psychiatry practice.
Let's say you're running an advertising campaign for your therapy services. Upon checking the results of your campaign, you see that you have a high impression rate but a low conversion rate. What does this mean?
In this case, your PPC ad may not have information that entices your audience to click on it. You may need to add ad extensions, like a sitelink extension, to garner more clicks on your ad.
As another example, you may find that your CTR is high, but your conversion rate is low. In this case, you may need to improve your landing page. People are clearly interested in your business, but your ad copy is lacking the elements to get them to convert.
It may be something as simple as changing the color of your call to action (CTA) button. You can conduct A/B testing to see how different elements affect your audience's interaction with your PPC ad.
When you invest in PPC, you see immediate results with your campaign. It's a great feature of this method that allows you to make immediate changes and improve your campaign.
WebFX is a top PPC company for psychiatrists
PPC is a great method to drive valuable results for your psychiatry practice. You will help your practice obtain more valuable leads and earn conversions. At WebFX, we have over 25 years of experience creating PPC campaigns that drive results.
We're a full-service digital marketing company that specializes in customized PPC campaigns. Our team of 500+ experts will bring their knowledge and expertise to your campaign. We'll help you create a PPC campaign that works for your psychiatry practice.
If you're looking for a company that knows how to drive results, look no further than WebFX. To date, we've driven over $3 billion in sales and over 7.8 million leads for our clients. We focus on helping our clients succeed with their campaigns.
Don't believe us? Just ask our clients! Check out our 1020+ client testimonials that attest to the great work we do for them!
Drive valuable leads today
If you're ready to start earning valuable leads for your psychiatry practice, contact us online or call us today at 888-601-5359 to speak with a strategist.
We look forward to helping your business reach new heights!
Earn a 20% greater ROI with WebFX