Does your rehab center have accounts on social media sites like Facebook, Twitter, and Pinterest? Are they regularly updated and maintained?
If the answer to either of these questions is no, it's time to rethink your approach to social media. Although these platforms used to simply help friends and family keep up with one another's lives, they now serve as effective marketing tools. And considering that almost every reputable business has a presence on at least a few of them, it's become a go-to source for consumers seeking reviews and company information.
At WebFX, we know that because we've worked with rehab centers in the past — and we've helped them help the people who need it.
That being said, a strong social media presence involves more than creating profiles and posting statuses every now and then. It requires just as much strategy and planning as any other marketing channel. So if you're new to social media—or if your rehab center's social presence isn't what it should be—the following best practices will help you get started.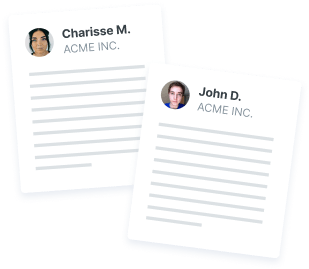 Share site content
When you first start using social media for your rehab center, you might not know what to post. And while many businesses see success by posting photos of customers and events, that isn't an option for rehab centers.
Thankfully, if you already have a content marketing strategy in place, this is an easy fix. Sharing links to your latest blog posts and articles will not only keep your social media accounts up-to-date, but it also drives traffic directly to your site. And as your posts generate likes, comments, and shares, the number of people who see your content will increase.
If you're trying to figure out how often to post to your social media accounts, the answer varies by platform. On Twitter in particular, it's common practice to re-share content several times over the course of a few weeks or months. This means that instead of disappearing into your blog's archive after a day or two, your posts will continue to reach potential clients and other followers.
Post supportive messages
In addition to sharing your site content, you can also use social media to provide support and inspiration. And although you may not know all of them personally, many of your followers will appreciate it.
Inspirational quotes and photos perform well on Facebook and tend to generate more comments and shares than content related to rehab centers themselves.
But this kind of content performs even better on a platform that tends to be overlooked by marketers: Pinterest. Create a board that is solely dedicated to this kind of content, and follow and repin from other similar boards.
Monitor your pages
As you create and share content on social media, it's absolutely essential to remember that these platforms enable two-way communication. Unlike on your site, where visitors simply browse your content, social media lets them post their own comments or responses to what you say.
In most cases, this is a good thing. Social media allows you to engage with clients and their loved ones to build trust. However, it also gives users the opportunity to voice negative opinions. And although this is a rare occurrence, you need to be prepared to handle negative reviews and posts in a professional and timely manner.
Determine who will be responsible for managing your rehab center's social media presence, and discuss how you will handle any negative posts. Then, have them monitor your profiles regularly. Monitoring your social media lets you address any complaints before they can grow into something worse.
In addition to handling public complaints, a social media manager can also respond to any private messages your center receives. It's no longer uncommon for potential clients to research their options on social media, and if one of them decides to reach out on Facebook or another platform, you need to respond as quickly as possible.
Some of our Client Successes

We measure our success by how much we WOW our clients.

Bill Craig
Webfx president
Consider using paid options
Although Facebook can be an effective platform for reaching and engaging with potential clients, the truth is that the organic reach of posts continues to decline. This means that even if you have thousands of followers, it's entirely possible that only a few hundred actually see the content you share.
One of the best ways to ensure that your social media content reaches users is with paid advertising. Facebook, Twitter, and Pinterest—among others—all offer options for "boosting" posts. This allows you reach potential clients who may not have heard of you otherwise—but the real advantage to social media advertising is the advanced targeting it offers.
When you create ads on any social platform, you can choose exactly who you want to see them. You can reach people based on the standard criteria like age, gender, and location, but also on more advanced information like interests and the pages they like or follow.
Plus, when you create your ads, you can determine exactly what you want to accomplish. You can design them to attract new followers, generate attention for specific content, drive traffic to your site, and other objectives. When combined with a well-maintained profile, these ads can be an extremely effective marketing for your center.
Want to speak with an expert? Call us at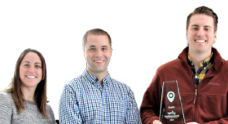 Want to improve your rehab center's social media presence?
If you're interested in improving your rehab center's social media presence, we'd love to hear from you! Contact us today to speak with one of our Internet marketing strategists about how Facebook, Twitter, and other social platforms can help you reach more clients.
Our dedicated social media team has years of experience creating and maintaining successful social accounts for clients, and they can do the same for you. Take a look at our social media plans for more information, and give us a call if you have any questions!
Find out how WebFX can create an effective addiction treatment center marketing strategy.
Call 888.449.3239 or contact us online today
for a free evaluation.
Get my free evaluation