Social media marketing is one of the best ways for deck builders to connect with their audience. It's one of the only methods where you know exactly who is in your target audience, and you can work to create campaigns that gets leads to convert.
On this page, we'll provide you with five tips to run a social media marketing campaign. If you want to start obtaining more valuable deck building leads through social media, call us today at 888-601-5359 to speak with a strategist.
Let's get started!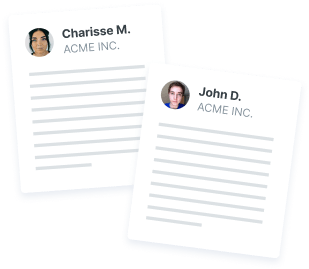 1. Research your target audience
Before you start using social media marketing, it's important that you understand your target audience. Your audience is an important part of your campaign. You need to know them well in order to create a social media marketing campaign that works for them.
Knowing your target audience will help you pick the right platform for your campaign. There are numerous platforms to choose from, including Facebook, Twitter, Instagram, and Pinterest. When you know your audience well, you know what platforms they frequent the most.
It's important to pick platforms they use the most so you can reach them best. You may find that your audience frequents multiple platforms or only one. It's important to understand your unique audience to know where they frequent the most.
Researching your target audience will also help you figure out the best kind of content to post. You'll know if your audience interacts more with photos, videos, links, or other forms of content. It will help you focus your social media posts on what drives the best results.
Overall, know your target audience better will help optimize your social media strategy. You'll reach more valuable leads in a way that appeals the most to them.
Call WebFX if you'd like to find out more about researching your target audience. We have over 250 experts dedicated to helping you earn more leads and increasing your business profits!
2. Post frequently
When you use social media marketing, it's important that you post frequently. Your audience has a busy news feed. It's filled with posts from friends, family, and other businesses.
If you want to keep your audience interested in your business, post frequently. It will help your business stand out and be at the forefront of your audiences' mind. Your audience will see your posts frequently and be engaged with your business.
When you post frequently, you keep your deck building business at the forefront of your audiences' mind. They will see your posts and continue to remain engaged with your business. It's important that you post often enough to keep your leads thinking about converting.
Posting frequency will depend on the social media site and your audience. With some social media sites, it's acceptable to post multiple times a day (without bugging your audience), while one or two posts is acceptable on other sites. Overall, you'll want to go with the amount of posts that works best for your audience.
Post frequently to keep your audience engaged with your deck building business. It's the best way to keep them thinking about converting and concentrating on using your business for their deck building needs.
See how we can help you GROW YOUR BUSINESS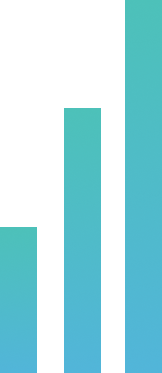 3. Automate the posting process
Since you need to post frequently, it's difficult to keep up with constantly posting. It means you need to take time every day to post content to social media. When you're trying to run your deck building business, it can be a hassle.
Automated social media programs will help you ease that burden. Programs like Buffer and Hootsuite allow you to create all your social media posts at one time and schedule them. By using these programs, you can prepare and schedule a weeks' or months' worth of posts for your deck building business.
These programs also help you create a more cohesive campaign. When you create all your content at once, you get a better look at your overall campaign. It's also easier to make sure that your posts work well together.
If you don't have the time to schedule posts, you can rely on a social media marketing company to do it for you. It's a great option that allows you to reap the benefits of social media while focusing on running your deck building business.
4. Interact with your audience
When you're on social media, you want to interact with your audience. These are leads that are interested in your deck building services. It's important that you interact with them to help nurture them towards conversion.
When your audience asks questions or leaves feedback, take the time to address them. If your audience has questions, answering them can help nudge them towards conversion. When they leave feedback, you reinforce their positive experience or help assuage their negative experience.
This will help you build a better relationship with your audience. They will view your deck building business in a positive light and be more likely to choose your business. Social media is a great tool that gives you the power to build a better reputation with your audience.
For more resources about reviews or feedback, check out our blog online or call WebFX for a consultation. Our marketing team knows how to engage audiences, and we have 420+ client testimonials that can attest to our success!
5. Use paid options
On most platforms, it's free to create social media profiles and use them to reach your audience. With each platform, there are also paid options to reach more valuable leads. These ads are a great opportunity for you to reach valuable leads that are interested in deck builders.
Each platform offers their own type of social media advertisement. You'll need to investigate your platform(s) of choice to see what types of ads they offer. Many sites allow you to create photo and video ads to reach your target audience.
Paid ads help you reach leads you can't reach other ways. They'll see your ad in their newsfeed and decide if they want to check out your profile. It's a great way to attract leads that are looking for a deck building business like yours.
Social media ads are cost effective too. It costs very little to run an ad for your deck building business. This creates an opportunity for you to earn a good return on investment (ROI).
Reach more customers online
When you partner with WebFX, we'll help you earn visibility for the keywords your target audience is searching, and earn more customers for your deck building company.
Speak with a strategist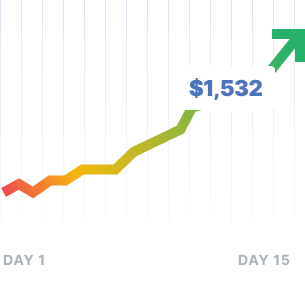 WebFX will help you create an Internet marketing plan that drives results
As the digital world continues to evolve and grow, your business needs to adapt to find the latest ways to reach leads. An Internet marketing plan is a valuable asset to your business. At WebFX, we have more than 20 years of experience creating Internet marketing plans that drive results.
We're a full-service digital marketing company that offers numerous Internet marketing services to help your business grow. Our team of 150+ experts are dedicated to your campaign. We'll bring our knowledge and expertise to help you create a campaign that works for your deck building business.
If you're looking for a company that drives results, look no further than WebFX. To date, we've driven over $1 billion in sales and over 3 million leads for our clients.
Don't believe us? Just ask our clients! We have over 550 client testimonials from a variety of industries that attest to the great work we do for them!
Get started today!
If you're ready to create an Internet marketing plan that drives results, contact us online or call us today at 888-601-5359 to speak with a strategist.
We look forward to helping your business grow!
Find out how WebFX can help you create an effective deck builder social media strategy.
Call 888.449.3239 or contact us online today
for a free evaluation.
Get my free evaluation