Electrical Contractor Marketing Ideas [4+ Strategies for Growth]
Are you an electrical contractor looking to grow your online presence? If so, it's time to gather up some electrical contractor marketing ideas to help you build a marketing plan that drives more leads and conversions!
On this page, we'll outline five electrical contractor marketing ideas to help you start improving your brand reach and obtaining more leads. Keep reading to find out how to market yourself as an electrician!
P.S. If you find yourself feeling overwhelmed or confused about how to market your electrical contracting business online, give us a call at 888-601-5359 or contact us online to find out how we can craft a marketing plan that's unique to your electric company!
Our digital marketing campaigns impact the metrics that improve your bottom line.
See More Results

WebFX has driven the following results for clients:

$3 billion
In client revenue

7.8 million
Leads for our clients

5.2 million
Client phone calls
5 key electrical contractor marketing ideas
Want to get started with digital marketing for electrical contractors? Here are five strategies to include in your electrical contractor marketing plan.
For an overview of how to create a digital marketing plan, check out the video below. Or, keep reading for details on how to use the top electrical contractor marketing ideas.
1. Craft a website that's unique to your business
The first step in marketing your electrical contracting business is to start by creating a unique website. Your website is at the heart of every digital marketing strategy, so if you want your online presence to succeed, a beautiful, clean website is crucial.
Building a unique electrician website requires a few components, including:
Colors that reflect your business: People associate color choices with your brand — it helps them build brand recognition and think of your business when they see that color scheme. You'll want to choose a main color, 1-2 accent colors, and a font color. Establishing this style component will ensure that your brand is consistent across all digital marketing channels.
Easy-to-use navigation: When visitors arrive on your site, they don't want to struggle to find the information they seek. It's important that your navigation is organized and clean so your audience can easily find what they need. Use broad headings, like "Services" and "About Us," and include subcategories below those broad headings to help users refine their search.
Visuals: When you build a custom website, you should never rely on text only. Compelling web design includes plenty of visuals to help add points of interest to your page. You can use photos and videos to help showcase your staff, finished jobs, and more!
Mobile-friendliness: If you want your site to appear in search results, you need to make sure it's mobile-friendly. Since Google uses mobile-first indexing, which looks at your site's mobile-friendliness, to rank your site in search results, mobile-friendly design is a must. Integrating responsive design will enable your site to adapt to any device.
Overall, you must have a visually appealing and unique website. The elements above will keep your audience engaged on your page and help them build better brand recognition, which leads to them choosing your business when they're ready to convert.
2. Optimize for search engines to increase traffic
Did you know that 93% of all online experiences begin with a search engine? If you're not using search engine optimization (SEO) to help your site appear in search results, you're not maximizing your online presence.
With SEO, you optimize your website to appear in relevant search results related to key industry terms. These higher rankings enable you to increase traffic on your site and obtain more valuable leads.
SEO involves a few strategies, including:
Selecting keywords: If you want your site to appear in relevant search results, you must select the right keywords to help you appear in front of people looking for electricians. You'll want to focus on long-tail keywords, which contain three or more words, to help attract more qualified leads for your business.
Ensuring your site loads quickly: Users don't want to wait for your site to load, and search engines know it. If your site takes too long to load, Google won't rank you highly in search results because you won't deliver the best user experience. Use a tool like Google PageSpeed Insights to see where you can improve or invest in page speed services.
Making your site mobile-friendly: A mobile-friendly site is key to ranking in search results. Since Google moved towards mobile-first indexing, which takes your site's mobile-friendliness into account with your ranking, your site must look great on mobile. You can use responsive design to help your site provide a mobile-friendly experience.
With SEO, you'll help more people find your electrical business in relevant search results. It's a core component of building your online presence and helping more people find your business.
3. Invest in local SEO to drive more local leads
As an electrical contractor, a large majority of your clients are in your local area. If you want to reach these neighborhood customers, you must optimize your local presence.
When people are ready to hire an electrician, they conduct a local search to look for the right one. If you haven't optimized your local presence, these leads may not find you.
Here are a few ways to optimize for local search:
Claim your Google Business Profile listing: Your Google Business Profile listing is the listing that pops up when users conduct local searches. It appears in a box with three other listings, known as the local 3-pack. You'll want to claim this listing and fill it out completely to ensure you drive local traffic for your business.


Integrate locally relevant keywords: To appear in more local search results, integrate locally relevant keywords into your site. These keywords include phrases like "electrical contractors in Los Angeles" or "Los Angeles electricians."
Verify your NAP information across platforms: As a local business, you want to verify that your name, address, and phone number are accurate across the web. Your audience relies on this information to visit your business or contact you with questions. From Google to Yelp, you'll want to ensure your information accurate and up to date.
Local SEO helps you focus on attracting customers in your locale. If you feel overwhelmed trying to optimize for local SEO, call us today at 888-601-5359 to see how we can help you build your local presence with our local SEO services.
4. Run paid advertisements to get qualified leads
Next on our list of electrical contractor marketing ideas is running paid advertisements. Paid ads help you reach qualified leads that are ready to convert. After all, ad clickers are 50% more likely to purchase than organic visitors.
Your electrical contractor marketing plan can contain more than one type of paid advertising strategy. Let's look at three of the best paid ad strategies for gaining new leads for your electrical business.
Pay-per-click (PPC) advertising
Pay-per-click (PPC) ads appear at the top of search results above the organic listings. These paid advertisements are tagged with the word "ad" to indicate paid content. Since your ads appear at the top of the search results, you drive more qualified traffic to your page.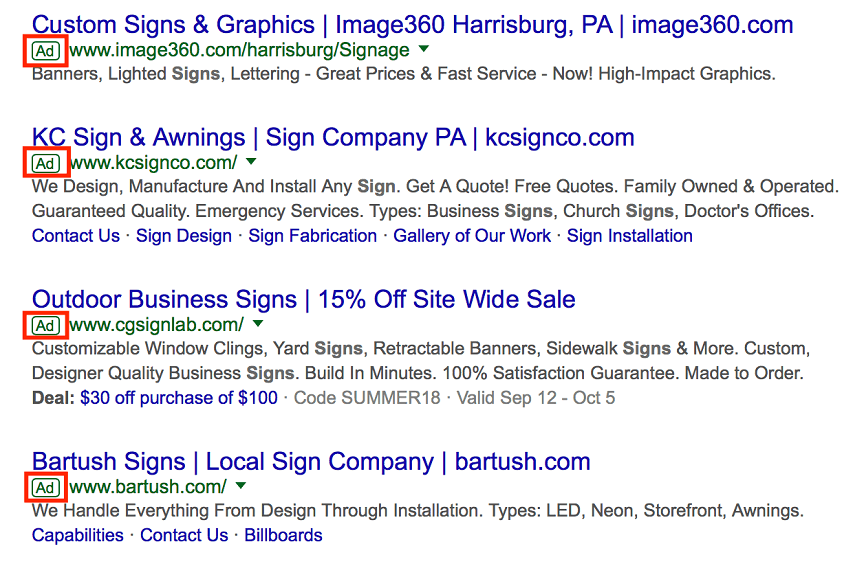 To use PPC ads, you'll:
Find long-tail keywords: To get the most out of your marketing budget, you need to choose the right keywords. You'll want to choose long-tail keywords to ensure you drive qualified leads. Long-tail keywords also keep your cost-per-click (CPC) low, which enables you to get more qualified leads for your budget.
Optimize your search text: You want to ensure that when your audience sees your ad in search, the information is relevant to their search. If your ad appears in search results for "circuit breaker installation," your ad should focus solely on circuit breaker services. Additionally, you can use ad extensions to take your ads to the next level.
Create a custom landing page: A custom landing page will drive better results for your PPC ad. When you create a custom landing page, you'll focus solely on the content in your PPC ad and provide that information to your audience. It will help you provide a better experience for your audience, which leads to more conversions.
If you're looking to appear at the top of search results, PPC ads for electricians are a way to get you there, but they aren't the only option.
Google Local Services ads
Google Local Services ads are another paid ad opportunity to appear at the top of search results. These ads appear above PPC ads at the very top of the results.

Google local services ads are for service industries, like electricians, and allow you to obtain qualified leads. These ads operate on a pay-per-contact system, so you don't pay for leads to look at your ads, but rather to contact your business.
To use Google Local Services ads, follow these best practices:
Get the Google Guarantee badge: The Google guarantee badge is a symbol of trust with your audience. With this badge, your clients can get up to $2000 from Google if they don't like the work you do. You'll need to verify your licensing information and pass a background check to get the badge.
Fill out all the information: You want your Local Services ad to be a one-stop-shop for users to get all the information they need and then contact your business. Ensure you add an overview of your business and provide a business bio.

Add photos: Photos add interest to your listing. You can add multiple photos to your listing to give your audience insight into your company. It's a great way to increase engagement with your Local Services ad.

Social media ads
If you want to know how to market an electrical contracting business, you need to explore all advertising options. Another great paid ad opportunity is social media. Social media ads enable you to put your electrical business in front of interested leads.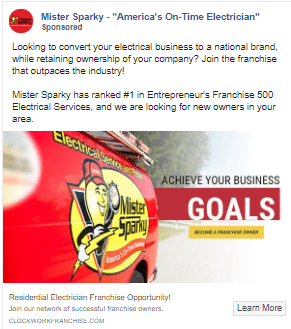 These social ads have advanced targeting that enables you to target leads more precisely. To get started with social media ads for your electrical business, follow these best practices:
Choose the right platform: If you want to see success with social media ads, start by choosing the right platforms. You want to run ads on social platforms where your audience is likely to engage, so do some research and experimenting to see which platforms garner the most engagement from interested leads.
Set your target audience: Since social media ads offer such precise targeting, you must establish your target audience. Knowing who you want to reach will help you get your ads in the right news feeds. You can build buyer personas by establishing important attributes of your target audience, like age and location.
Use high-quality visuals: With your social media ads, you want to ensure you're using high-quality visuals to catch your audiences' attention. Don't use stretched or low-quality images, as it will deter people from your ad.
5. Create a blog
As you're compiling a list of electrical contractor marketing ideas, don't forget to add creating a blog to your list! Creating a blog will help you drive more valuable traffic to your page and boost your SEO.
Content creates an opportunity for you to share your knowledge with your audience. Upon reading your blog posts, your audience will see you as an authority in your field and trust your business. It can lead to more people choosing your electrical contracting business because they trust you can do the job for them.
To create high-quality content, you must:
Focus on industry-related topics: If you want to attract relevant leads, you need to focus on industry topics. Don't write a blog post just because an unrelated topic is trending. Stay focused on topics related to electrical work, so you ensure you drive the right leads.
Add visuals: You don't want your blog posts to be a wall of text, as it can deter leads from your page. Provide visuals, like photos, infographics, or videos, to break up text on your page. Make sure your visuals are high-resolution and fit within the context of your blog.
Post often: You need to post content often to make the most of it. You'll need to create a content calendar to help you keep a consistent schedule and post content often. When you post content frequently, you drive more traffic to your site and help your business earn new leads.
Good agencies have more than 50 testimonials.
Great agencies have more than 100 testimonials.
WebFX has over 860+ glowing client testimonials.
See What Makes Us Stand Out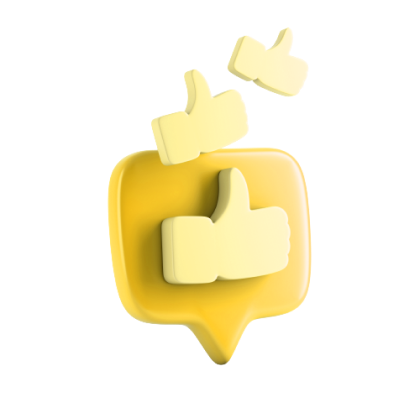 Put these electrical contractor marketing ideas to work
With these electrical contractor marketing ideas, you have a great list for getting started with marketing your company online. But if you're feeling overwhelmed by all the options, WebFX is here to help.
We have a team of over 450 experts that can help you develop an electrical contractor marketing plan that drives results. We'll help you figure out how to market yourself as an electrician by choosing strategies that grow your business.
As a full-service digital marketing company, we offer every strategy you need to help your business succeed. With over 863 client testimonials, you can count on us to drive results that grow your business.
If you want to learn more about how WebFX can help take your business to the next level, request a free quote online or call us today at 888-601-5359 to speak with a strategist!