In today's technological age, one of the best places to find customers is online.
PPC ads are a fantastic way to target customers that need your electric services, by essentially bidding on ad space in search engines and on social media.
At WebFX, we specialize in electrician PPC, having helped our clients earn more than $3 billion in revenue and more than 7.8 million leads in the past five years. With our client-focused approach and results-driven strategies, we can help your business earn more leads and revenue to power your growth.
Keep reading to learn more about PPC for electricians, or contact us online to request a free proposal!
What are PPC ads?
PPC ads, or pay-per-click, are advertisements that you pay for as customers click on them and go to your site. With PPC advertising, you can reach new customers and increase awareness of the services you offer. PPC ads display in search engine results based on the specific keywords and phrases users search. These ads are set apart from regular results with a green "Ad" tag.

You can start a PPC ad campaign on search engines like Google or social networks like Facebook. You can target these ads to your audience according to criteria like demographic, location, interests, and more.

Hear What It's Like to Work With WebFX!

"I tried several other internet marketing companies through the years and WebFX is far and away the best I've worked with and it's not even close. I definitely get my bang for the buck with WebFX. I can't recommend WebFX."
Electrician
Browse electrician PPC services from WebFX
At WebFX, we offer several electrician PPC services, including:
PPC advertising services
Appear in relevant search results like "emergency electrician" with our PPC advertising services, which include strategic bid management to up your return.
Social media advertising services
Use ads on social media networks like Facebook, LinkedIn, and Instagram to build brand awareness, recruit new hires, and more.
Google Local Services Ads services
Attract local, high-quality leads with Google Local Services ads, which operate on a cost-per-lead basis and place your business front-and-center in search results.
Geofencing advertising services
Leverage location- and competitor-targeting with geofencing advertising, which uses remarketing to reach and convert your target market into customers.
What do electrician PPC services include?
With our PPC services for electricians, your company receives:
Custom strategy
Dedicated account manager
Ad creatives
Proactive ad management
Routine reporting
And more
Since many of our services use different ad networks, like Google Ads and Facebook Advertising, they include unique deliverables. Our social media advertising services, for instance, include up to 12 unique ads while our services for Google Local Services ads feature a single ad, due to that ad type's format.
If you're curious about what all our services include, it's easy to find out. We publish our services, deliverables, and prices on our website so that you can browse and compare. You can also chat with a strategist by contacting us online or calling us at 888-601-5359!
Good agencies have more than 50 testimonials.
Great agencies have more than 100 testimonials.
WebFX has over 1000+ glowing client testimonials.
See What Makes Us Stand out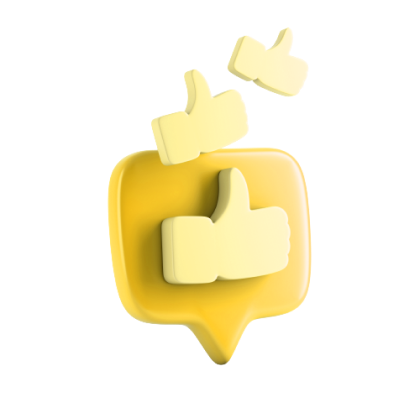 How do our electrician PPC services work?

While all our electrical PPC services are different, they do share some similarities in how they work:
Learn your business, goals, and requirements
All our services start with you.
After partnering you with a dedicated PPC expert that specializes in the electrician industry, we schedule a time to meet-and-greet your team, whether via phone, video, or in-person. This meeting allows us to learn even more about your business, brand, and goals for online advertising.
Investigate your competitor's PPC strategies
After meeting you, we move forward with your pay-per-click campaign by researching your competitors. In this stage, we look at where your competition advertises and how, which helps us build a competitive campaign that overcomes your fiercest competitors.
Build your electrician PPC strategy
Next, we create your electrician PPC strategy, which covers:
What keywords to target
What services, locations, or offers to promote
Which website pages to set as a landing page
What areas, demographics, or behaviors to target
And more
Your strategy will also include goals, based on your feedback on what you want to accomplish with PPC. For example, if you want to generate social media followers versus leads, your PPC goals will reflect this focus.
Launch your electrician PPC campaign
Once you approve your strategy, your dedicated account manager will move forward with launching your electrician PPC campaign. This step involves setting up your ads, placing your bids, and uploading your ad creatives.
Whether you have an existing ad account, like with Google Ads, or need to create an ad account, your account will remain yours. In some cases, agencies will maintain ownership of your account, even after you discontinue your plan. At WebFX, you always have account ownership.
Monitor and improve your electrician PPC campaign
After your ads launch, your dedicated account manager will monitor their performance. This proactive monitoring allows your account manager to act fast, like with updating bids, ad copy, and more, and get your company the best results.
Share your electrician PPC results
Throughout your electrician PPC campaign, your account manager will meet with your team and share your results. These monthly reports provide you with an easy reference for your ad performance, which you can pass along to others.
Why do electricians need PPC?
If you're serious about advertising your business, PPC is the most effective way to do it.
PPC ads let you reach your customers on websites they already visit.
For example, if you start a PPC campaign in Google Ads, you could target customers that search for keywords related to your business, like "electricians in [city]," or "outlet replacement."
Traffic attracted through PPC advertising yields 50% more conversions than organic advertising.
Are you leveraging PPC in your marketing efforts? Let's get started.
View the Guide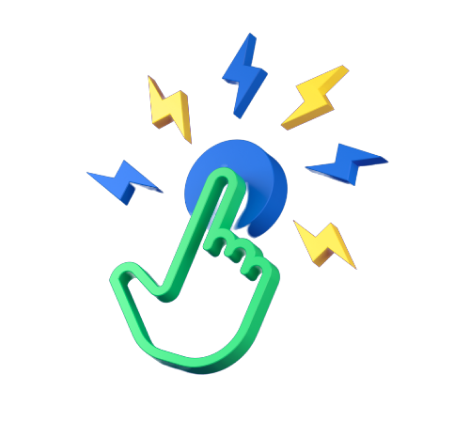 4 ways to start a PPC campaign for your electrical company
There are a few steps that you shouldn't ignore in order to create a successful PPC campaign for your electrical company.
1. Choose your platforms
As mentioned earlier, you can launch PPC campaigns on search engines and social networks.
The first step is deciding which platforms work best for your company.
Starting a PPC campaign on search engines is your first option.
If you'd like to start a PPC campaign on a search engine, Google is a great place to start. Their PPC platform is called Google Ads, and it works like an auction for keywords.
You start by setting how much you're willing to pay for an ad on a certain keyword. If your price beats the competition, your ad will be shown in search results.
Google Ads also provides analytics, so you can see how well your ads perform, how often they're clicked, and how much you spend.
Social media is another optional platform to start a PPC ad campaign with.
If you'd like to advertise on social media, Facebook and Twitter are the most common options. They both work very similar to Google Ads.
They both allow you to target users according to different criteria, and they also provide analytics so that you can see how to better your ads for increased interaction.
2. Create landing pages
Landing pages are the pages that are linked to your ad that provide a place for your customers to convert.
There should be a clear call to action that lets visitors know how to convert into customers, whether that requires them to contact you directly or purchase a product.
It's important to make your landing page match your ad, so visitors to your site get exactly what they expect. Taking them to different pages or showing them different content will catch them off-guard, and they'll feel like you lied to them.
3. A/B test your landing pages
If you want the best possible results out of your PPC campaign, it's important to run A/B tests on your landing pages and ads.
It's sometimes difficult to decide how long to run an A/B test for, but you want to make sure that you give the test enough time to gather quality information.
For example, if you don't test your landing pages for a long enough period of time, your page won't see enough visitors to form a qualified analyzation.
If your landing page gets a ton of visitors, you won't have to wait quite as long for results, but if you don't get a lot of visitors, it's best to wait a month or two.
In order to analyze results, compare the conversion rates of the two different pages to see which page performed better.
After you've seen which page has converted more customers, try tweaking small details like colors, calls-to-action, placement of buttons etc.
Though most marketers don't want to spend the time on running an A/B test, it's well worth the reward—the best landing page possible!
4. Analytics
Without analytics, you won't be able to improve your campaign.
When you use analytics, you'll see exactly what ads work, how customers get to your site, and what you should change.
Google Ads gives you many pieces of information that can help you to understand how your ads are performing.
They provide reports such as performance by date range, the measurement of paid and organic search results, how an ad performed by location, and more.
37% of marketers say that generating high-quality leads was one of their biggest challenges.
We want to decrease that percentage.
WebFX can help you generate high-quality leads with a customized marketing strategy.
Learn More About Lead Generation Services
Earn more leads with electrician PPC services
WebFX has the time and the resources to create the perfect PPC campaign for your electrical business. From ads to landing pages, we'll do it all.
Learn more about our electrician PPC services by contacting us online today or calling us at 888-601-5359 to speak with a strategist about your business and goals!