If your website doesn't appear on the first page of Google when people search for keywords and phrases related to the hardscaping industry, you're losing business to your competitors.
Whether your specialty is custom patios, outdoor kitchens, retaining walls, or pools, you must be discoverable on the first page of search results if you want to generate more hardscaping leads. That's where pay-per-click (PPC) advertising comes into play.
PPC for hardscaping allows hardscaping businesses to guarantee placement on the first page of search engine results, giving them an edge over competitors. It's an effective way to generate leads for your hardscaping business, as you can bid on relevant keywords for your industry and business location.
But where do you start? This article answers that burning question. Here's a quick rundown of what we'll cover:
Questioning the quality of your SMB's PPC performance?
Get your FREE PPC audit from WebFX today!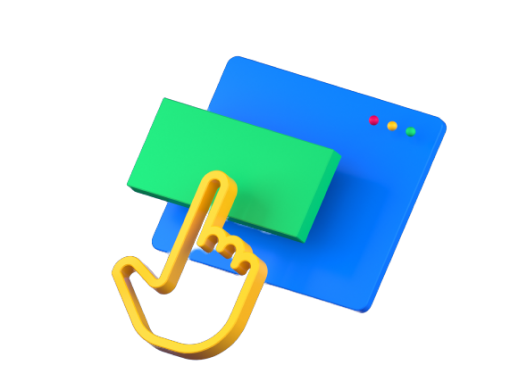 What is PPC for hardscaping?
PPC for hardscaping is an auction-based online advertising method for boosting the visibility of hardscaping-related websites on search engines, social media platforms, and other websites. It allows businesses to use targeted and cost-effective advertising campaigns, reaching potential clients actively searching for hardscaping services.
5 benefits of hardscaping PPC
Every dollar a business spends on Google Ads yields a $2 return. That's why hardscaping PPC is one of most cost-effective methods of driving leads and revenue.
PPC enables hardscaping companies to capture high-intent clients that are likely to convert. But there's more! Take a look at some of the benefits of hardscaping PPC:
1. Straightforward onboarding process and integrated best practices

Google Ads has made it simple for hardscaping companies to launch profitable PPC ad campaigns. Its straightforward onboarding process and integrated best practices make it easy for even a novice PPC manager to create high-quality ads.
When done correctly, PPC for hardscaping has the potential to revolutionize the marketing sector and yield incredible results. With the right tools, an effective strategy, and a commitment to providing quality hardscaping services, your company can create PPC campaigns that reach targeted clients at the right time.
2. Immediate and substantial website traffic
PPC for hardscaping can drive immediate and substantial traffic to your website because it allows you to target specific keywords that potential clients use to search for hardscaping services.

Hardscaping PPC helps to display in the search engine result pages (SERPs) instantly and provides an effective way to promote your website without relying on organic strategies like search engine optimization (SEO).
3. Highly accurate targeting
PPC for hardscaping can help your business zero in on exact demographics. After you establish your buyer personas, you can use them to refine the targeting parameters of your PPC ads down to the granular level of individual hobbies and interests.

This granular targeting allows you to allocate your marketing budget more efficiently and ensure that your PPC ads only show to people likely to be interested in your hardscaping services.
4. Nothing but hot leads
As the SERP is the first point of contact between your hardscaping business and a client, any leads you to generate from a hardscaping PPC campaign will already be in a hot state.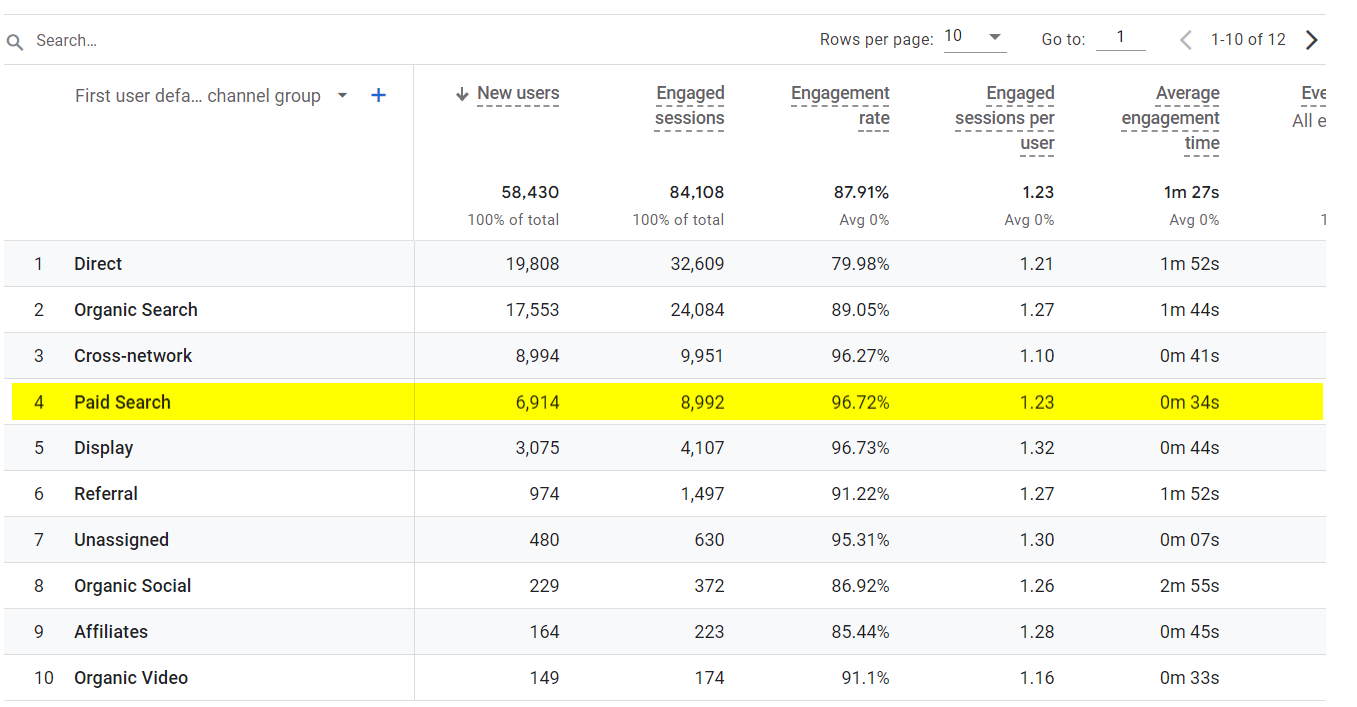 When a lead clicks on your ad, they demonstrate an interest in getting your hardscaping services — you need to ensure that your landing page is conversion-friendly and that its material is compelling enough to convert them into paying clients.
5. SEO strategy assistance

Although PPC advertising does not directly impact SEO, it might be helpful for planning purposes. Hardscaping PPC ads can only appear when people specifically conduct search inquiries using hardscaping-specific keywords. In other words, if these keywords successfully bring in customers through PPC advertising, there's a strong possibility they'll do the same thing in organic search.
5-step PPC strategy for hardscaping companies
1. Optimize your landing pages
The first step in creating a successful hardscaping PPC strategy is to optimize all the landing pages that will function in tandem with your ads when you launch your campaigns. Whenever someone clicks on your PPC ad, they're probably interested in learning more about the material you presented in your ad. So, designing landing pages relevant to the ad's headline and body copy is crucial.
For instance, if you were launching a PPC ad offering a discount on paver patio installations, the landing page for the ad should have more details, such as the discount percentage, when the promotion is active, and for how long, and a form to request a quote.
The landing page can also include helpful information on the different materials available for installation, the steps involved in completing the project, and why it may benefit your business's customers.
Some of the best optimizations for landing pages include:
Incorporating a relevant and impactful headline
Including visuals that resonate with the ad
Utilizing persuasive copy that highlights the benefits of clicking through and taking action
Ensuring your fast page load time
Ultimately, you must optimize your website for speed and user experience to maximize the potential of any hardscaping PPC campaigns
2. Choose your bid strategy
There are various bid strategies available to hardscaping businesses. But, choosing the one that is best for you will rely on factors such as your budget, PPC expertise, and business objectives. You'll first need to decide between manual and automated bidding.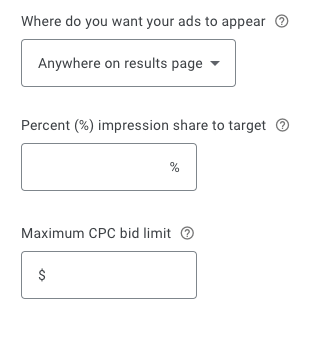 Manual bidding requires hardscaping business owners to monitor the campaign continuously and adjust bids based on performance. Automated bidding, on the other hand, utilizes sophisticated algorithms to adjust bids according to performance.
Manual bidding is an excellent place to start if you're a novice PPC manager on a tight budget because it lets you establish a maximum cost-per-click (CPC) limit. It also allows for greater control, as you can adjust bids for each keyword based on performance metrics such as click-through rate (CTR), cost per conversion (CPA), and other factors.
On the other hand, automatic bidding will save you time administering your campaign, as the algorithm can quickly change your bids according to set rules and performance metrics. With automated bidding, you can choose from a variety of approaches.
For example, you can select a target CPA goal or use maximum CPC bidding, where the algorithm automatically raises your bids when they're performing well and lowers them when they're not.
Google provides extensive documentation on how to use its various ad tactics.
3. Conduct in-depth keyword research to find relevant keywords
Keywords connect searchers to your ads, so you must conduct thorough keyword research to build a solid foundation for your hardscaping PPC strategy. With keyword research, you can identify relevant terms and phrases that potential clients might use when searching for hardscaping services.
To that end, it's crucial to select keywords that will attract your target audience and encourage them to click through to your site. This step will ultimately increase your campaign's visibility and the likelihood of its success.
Here are a few tips for choosing relevant keywords:
Investigate what keywords your competition uses, assess their effectiveness, and develop a list of related terms that could benefit your campaign.
When seeking hardscaping services, put yourself in a potential client's shoes and anticipate the terms they would use in a search engine.
Use a keyword research tool to discover niche or long-tail keywords.
Identify and choose targeted, precise keywords rather than broad or ambiguous ones.
Go for local keywords so potential clients in your local area can easily find your services in local searches.
Having well-defined, precise keywords allows search engines to match your website or page with relevant user queries accurately. It is also important to remember that keyword research should focus on broad topics and more granular, long-tail keywords.
4. Start creating your ad
Now that you've finalized your landing page established your bid strategy, and selected your keywords, it's time to start working on your ad. Your ad should be concise and direct since you only have a limited amount of space to capture prospects' attention.
Determining your end goal before beginning to compose the ad copy is crucial. For instance, if you're trying to boost holiday sales, your ads should include the fact that you're offering a holiday deal. Additionally, you should use action words such as "buy now" or "limited time offer" to create a sense of urgency and encourage customers to make a purchase.
One of the best ways to stand out is to develop a compelling unique value proposition that sums up what sets your hardscaping services apart and how they will help clients in just a few words.
For example, an exciting selling point may read, "Bring the magic of Christmas home with a brand new paver patio at unbeatable prices." This USP succinctly captures the benefit of the service, i.e., clients can get a luxurious backyard for Christmas at a high cost.
Developing an exciting value proposition that resonates with potential customers is the key to standing out in the hardscaping industry.
5. Perform A/B testing on your ads to ensure success
Once you've launched your ad, you can monitor its success and adjust as needed to achieve your goals. A/B testing allows you to compare the effectiveness of two almost identical ads with one key variation.
You can repeat this process until you have discovered the ad variation that performs the best, clearly indicating what works best for your target audience.
For example, you could run one ad with the headline "Best Ecostone Driveway Services in NYC" and another with the headline "NYC's #1 Ecostone Driveway Services."
By looking at which one performs better in impressions, clicks, and conversions, you can get an idea of what resonates with your target audience and use that knowledge to drive future decisions.
Bonus Read: Social Media for Hardscaping
3 hardscaping PPC tools to get you started
Now that you understand why PPC for hardscaping is a good idea for your company and know the steps to creating your strategy, you need the right tools to set you up for success. Here are the top 3 hardscaping PPC tools to get you started:
1. KeywordsFX
KeywordsFX is a robust keyword research and analysis tool that can help you discover the keywords your prospects are using to locate businesses that offer hardscaping services.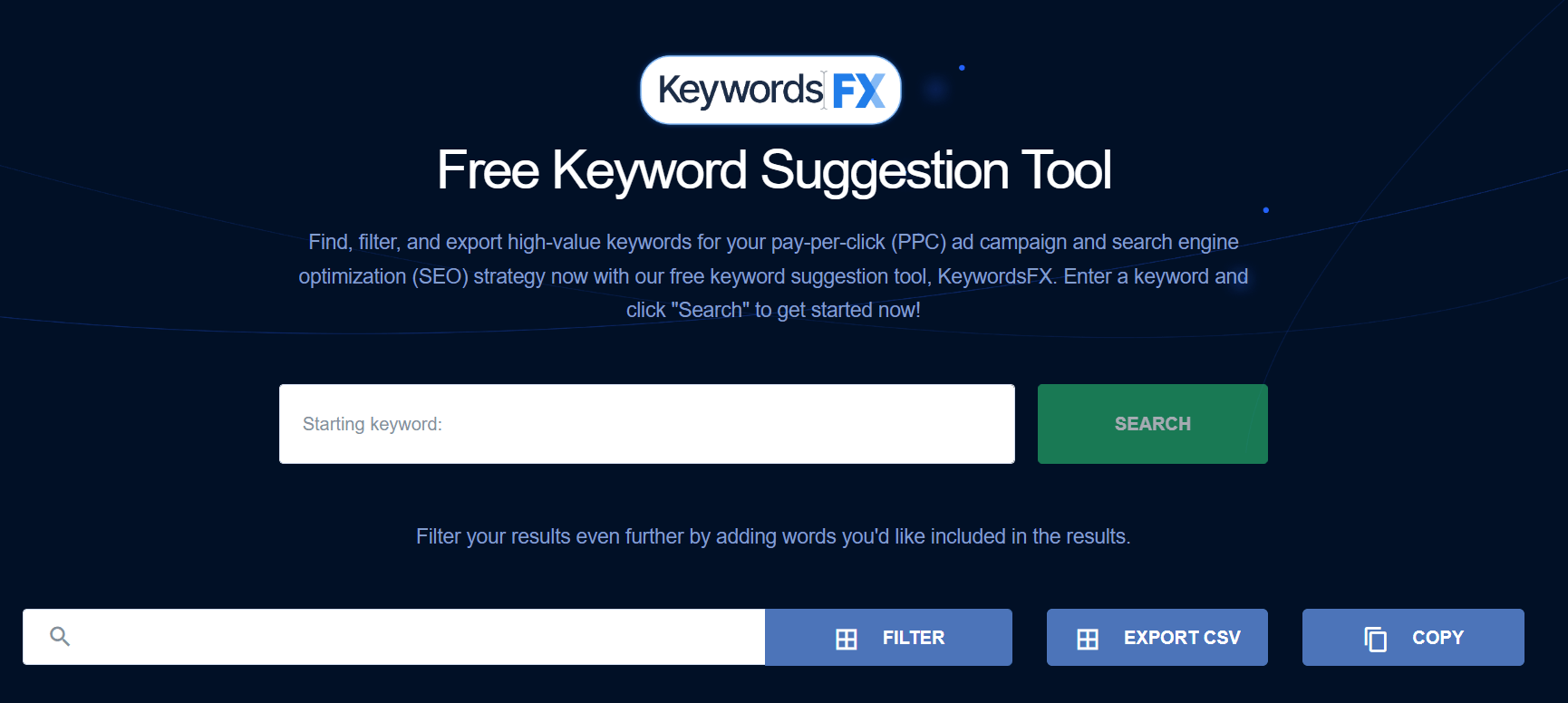 It allows you to refine and optimize your hardscaping PPC campaigns for maximum reach and efficiency. Its features include keyword comparison tools, detailed search data analysis, and automated keyword-sorting capabilities.
KeywordsFX is an invaluable tool for hardscaping businesses looking to drive more traffic to their website and increase the effectiveness of their PPC campaigns.
2. Google Ads Editor

Google Ads Editor is a desktop tool for making, tracking, and modifying Google advertising. As a Google product, it integrates with Google Ads and lets you create and apply bid strategies to your Google Ads campaigns. It also provides you with a range of features to enhance your online advertising and marketing efforts, including:
Keyword optimization
Real-time insights into performance data
Detailed segmentation of campaigns and ad groups
Customized budgeting tools, and more
Since Google Ads Editor is free, it's an excellent choice for hardscaping businesses with a limited advertising budget. Plus, with the desktop version, customers can create and update ads without an internet connection.
3. Ahrefs
Ahrefs has many valuable features for PPC marketing. This tool provides you with information on the volume of traffic generated by each keyword or search phrase, further segmenting this volume into that generated by sponsored and organic search. It also gives you insights into the level of competition in each market, helping you decide where to target your PPC campaigns.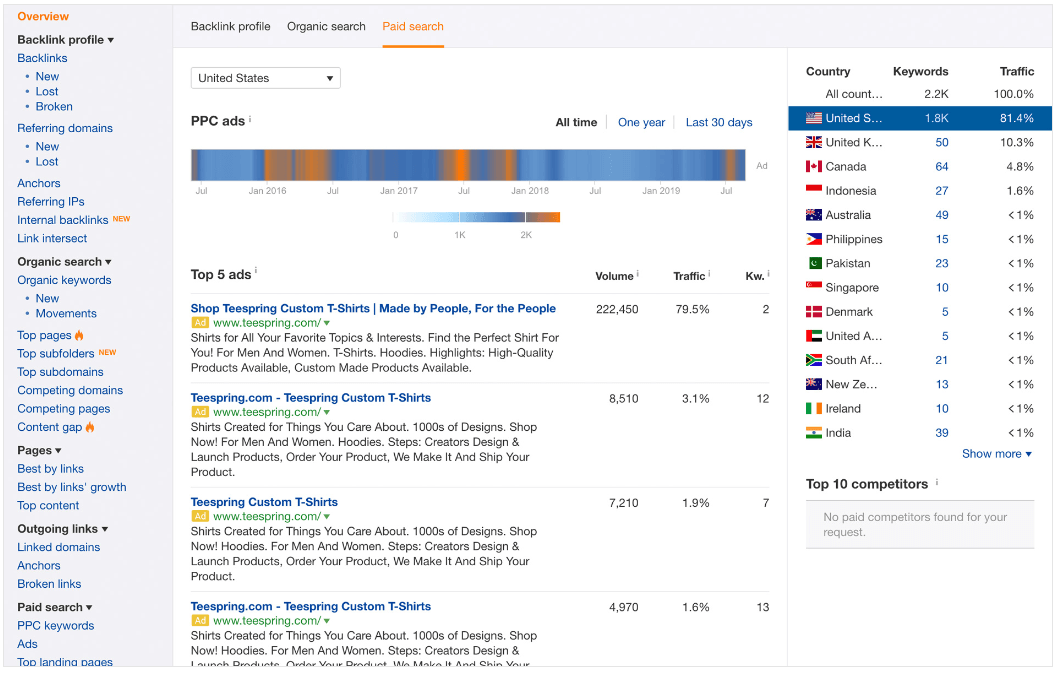 Ahrefs's keyword research too enables you to uncover long-tail keywords that may be less competitive, which can help you target audiences in a specific niche. Moreover, Ahrefs provides insights into the cost of bids for each keyword and whether or not those costs will likely be successful in achieving your desired outcomes.
Get custom PPC services for hardscaping businesses
PPC services for hardscaping businesses give you an edge over the competition by allowing you to connect with potential clients right when they're looking for answers to challenges relating to hardscaping.
WebFX is a top-tier PPC advertising agency specializing in increasing conversion rates and revenue for the landscaping and hardscaping sectors. Our team of over 500 digital marketing experts has earned the trust of our clients with recommendations 488% above the industry average.
Plus, our sales acceleration technology — MarketingCloudFX — can increase your company's PPC advertising return on investment (ROI) by 20%.
Ready to get started? Contact us online or call 888-601-5359 to speak with a PPC expert about how our PPC services can boost your website's traffic, leads, and sales.
Increase your leads, sales, and revenue with digital marketing