If you own a home services company, you understand the importance of maintaining a steady stream of new projects. This means that you need to make sure that people who need your services can find and contact your business.
On this page, we'll take a look at how long-tail keywords can improve your search engine optimization (SEO) strategy and help you attract and convert more qualified traffic. We'll also provide some helpful tips for finding long-tail keywords that are most beneficial for your home services company.
Ready to get started? Figuring out which long-tail keywords will be most successful can seem overwhelming, but it doesn't have to be! WebFX will work with you to determine which long-tail keywords will be most effective and worthwhile for your electrical company. You can call 888-601-5359 or click the button below to get your free evaluation today!
You can also keep reading to discover why long-tail keywords matter and how to find the ones right for your home services company.
What are long-tail keywords?
Long-tail keywords are highly-specific keywords and phrases that people search online to find businesses. Often, long-tail keywords are more specific and less competitive than generic terms. And they are used to target niche demographics rather than mass audiences.
For example, if you own a painting company, you might target the phrase "best painter in [your location]" instead of a generic term like "painter."
Technically, any keyword that consists of three or more words is considered "long-tail." However, the most effective long-tail keywords are often longer, and they add more value to your SEO strategy.

Hear What It's Like to Work With WebFX!

"We were looking for a forward-thinking but down to earth SEO company to partner with. Not only were we looking to build a long term business relationship but we needed them to understand our needs as a small company. And WebFX met all of that criteria. Our experience has been unparalleled; from the sales team who made the drive to our office to meet us in person to our Internet Marketer who has been an absolute joy to work with. They are completely transparent about their services and they take the time to explain everything which not only sets them apart from every other SEO company we have worked with but we also feel like we're taking something away from our interactions with the staff at WebFX. We are exited to see where this year will take us knowing that we have such a great support system with their company."
Home Contractor
Why are long-tail keywords important?
Let's take a look at some key benefits of long-tail keywords.
Less competition
One of the primary goals of SEO is to increase your website's rankings for keywords and terms related to your business. A lot of people think that the best way to do this is by targeting generic keywords that people frequently search— keywords like "painter" or "carpet installer." However, there are already millions of pages related to these terms. So if you want to reach people who are searching those keywords, you will need to outrank all the other sites.
Long-tail keywords, on the other hand, are a lot less competitive. This means that while long-tail keywords might not attract quite as many searches, there are a lot less sites trying to rank for long-tail phrases. And when you target long-tail keywords and phrases that are specific to your location and the services you provide, you won't have to outrank as many sites in order to earn more traffic from search engines.
More qualified traffic
Generic keywords offer little insight into what a searcher actually wants to find. For example, if someone searches "home remodeling," they could be looking for a number of different services. Maybe they want to fix up their kitchen, or perhaps they're looking to install a new roof.
Even if your site achieves top rankings for generic keywords, the people who click to visit your site might not be interested in becoming a client. However, if someone searches "carpet installation company in [location]," it's highly likely that they're interested in hiring a carpet installer near that location.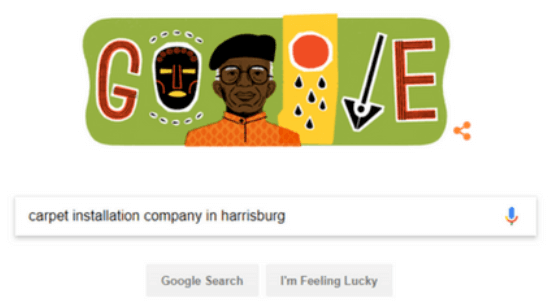 While searches for generic keywords may simply be informational, long-tail keyword searches demonstrate that the searcher is more interested in taking additional action.
More conversions
Since long-tail keywords generally have less competition and attract more qualified traffic, they typically also lead to more conversions.
Someone searching for "best kitchen remodeling company in [location]" probably has a deeper understanding of what they want compared to someone who searches for "remodeling." This means that when they visit your site, they will be more likely to fill out a contact form, request a quote, sign up to receive email updates, and ultimately become a client.
More specific content
When your site ranks for long-tail keywords, you can also include highly-specific content that matches a searchers' queries. In addition, identifying long-tail keywords can help you discover highly relevant topics that you might not have pages to address. And you can use them to beef up your content strategy.
Some long-tail topics might be more informational, and answering questions like "how much does it cost to remodel a basement" and "how to choose a paint color for each room" can increase traffic to your website.
In addition to article pages, you can create blog posts, videos, and infographics to address long-tail keywords related to your home services business. Providing helpful information about these topics shows site visitors that you're a trusted resource and authority in your field.
Time to Level Up Your Sales
Our long list of services helps you grow every aspect of your business with marketing strategies that are proven to increase bottom-line metrics like revenue and conversions.
In the past 5 years, we've managed more than 12.9 MILLION transactions across our client base.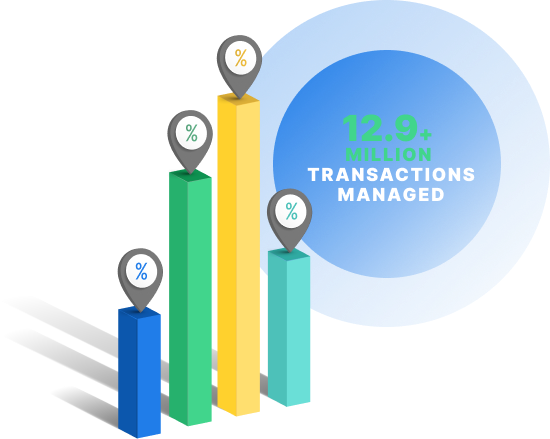 How to find long-tail keywords for home services companies
Next, let's take a look at a few ways you can find long-tail keywords for your home services company.
Use keyword research tools
Tools like KeywordsFX and Keyword Tool use search data to provide valuable information into the phrases and topics people search online. And they can help you expand your keyword list and discover long-tail variations of popular search terms.
Not all the keywords you find with these tools will be relevant to your business. However, keyword research tools can give you insight into the topics people are interested in learning about your business and services.
Use Google's Autosuggest function
In addition to using keyword research tools, you can also uncover long-tail keywords by typing your basic keywords into Google and looking at the more specific phrases they suggest.
For example, if you're an interior designer, you might want to target the phrase "interior design." However, that phrase is fairly generic.
To identify more long-tail keywords, you can begin by typing the phrase "interior design" into Google. Then, check out the autocomplete suggestions. These suggestions are based on the searches that other users perform, and targeting them can be an effective way to increase your search visibility.
This will give you some ideas of long-tail keywords you can target to help your home services company rank in search results and attract more qualified website traffic.
Determine keyword difficulty
When selecting the long-tail keywords you want to target, it's also helpful to evaluate their level of difficulty. In other words, how many monthly searches does each keyword receive, and how hard is it to rank for the phrase?
Using Google's Keyword Planner, you can uncover search volume data and trends, as well as the competition level for the keywords you enter. If you don't have access to Google's Keyword Planner, you can also use tools like Ahrefs to help you determine keyword difficulty.
In addition, you can analyze the pages that already rank in Google for the keywords you want to target. Then, you can evaluate the content on those pages. How relevant is it to the search query? Can you provide additional information that would be more useful to searchers?
This will help you select the keywords that are most likely to offer you the greatest return on your content marketing investment.
Our digital marketing campaigns impact the metrics that improve your bottom line.
See More Results

WebFX has driven the following results for clients:

$3 billion
In client revenue

7.8 million
Leads for our clients

5.2 million
Client phone calls
Learn more about targeting long-tail keywords in your home service content
Interested in learning more about how long-tail keywords can help your home services company achieve higher rankings in search results?
WebFX can help you create a custom SEO strategy to help you rank for high value keywords. We'll take time to get to know your business and the services you provide, and conduct in-depth keyword research to identify the best opportunities for your site.
Contact us today to speak with a strategist, and get started designing your custom SEO plan today.
Earn a 20% greater ROI with WebFX