Unlike most industries, people rarely plan to hire a locksmith. Finding and investing in your services is often a last-minute decision based on convenience and your ability to deliver immediate results. You have one shot to pull a searcher's attention and secure a new lead who can turn into a loyal customer.
That's why your lead generation strategies must adapt to your needs. Luckily, you have WebFX on your side. We're the leaders in creating personalized marketing plans to grow your business and enhance your bottom line.
Discover some of our best resources in lead generation for locksmiths below, then keep in the know with our Revenue Weekly email!
Don't miss our Marketing Manager Insider emails!
Join 200,000 smart marketers and get the month's hottest marketing news and insights delivered straight to your inbox!
Enter your email below:
Inline Subscription Form – CTA 72
"*" indicates required fields
(Don't worry, we'll never share your information!)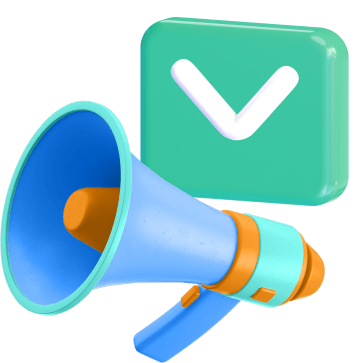 Work on local SEO
When someone locks their keys in their car or comes home to a malfunctioning lock, their first step is reaching for their phone. They might call a family member or friend for advice, but their next stop is Google or a similar search engine to look for "locksmiths near me."
If you want to get their business, you need to rank on that first page of results — even strive to get in that coveted number one ranking position. To do that, you need to use search engine optimization (SEO) on your website and social media pages.
SEO is one of the greatest tools you have for getting your brand out there and building a reputation when it matters most. It involves researching the phrases people search for when looking for services your company offers and using those phrases on your website in copy, product descriptions, blog posts, and other text.
Local SEO is a subcategory of SEO that focuses on targeting people in your area. For example, if you're a locksmith in Harrisburg, PA, you'll want to add instances of "Harrisburg," "Central Pennsylvania," and similar locations you serve throughout your website. Even when people use the vague "near me" keywords in their search, Google can use their current location to match their search with you and other local vendors.
Add value to your website through copywriting
We've already established that most people only search for locksmithing services in an emergency, which means your window of opportunity is more pressing than normal. If you're not the first brand they find with the services they need, you're unlikely to generate them as a lead. However, there are others times you can try to meet their needs.
Most companies with an online presence utilize blogging to enhance their SEO and add value to their website. The more information you can publish on your site and associate with your brand, the more likely people are to find your site when they're regularly browsing — especially if you can incorporate a diverse range of keywords.
Try to cover locksmith-related topics, like:
Types of locks and how they differ.

What to do when a key breaks off in a lock.

Tips for working with a finicky lock.

Employee profiles detailing your experience as a locksmith.
You can't overestimate the importance of name recognition when it comes to those quick decisions. If someone has already been on your website to learn about DIY lock installation or how keys work, you want them to remember your name when they search for emergency locksmiths. It'll put you a step ahead of your competition and secure you a deal that you might've otherwise missed.
Invest in paid advertising
Paid advertising puts you first. While reaching that first page of results through organic ranks is a worthwhile effort that takes time, pay-per-click (PPC) ads let you "skip the line" and increase your visibility on search engine results pages (SERPs) right away.
When someone needs a fast response, they're more likely to go to the very first result that looks like it will be helpful. Investing in paid advertising ensures that's you!
Improve user experience on your website
When someone's in a rush, even waiting a few extra seconds for your website to load can be the last straw that sends them to a competitor. While web design may be an afterthought in your mind, it plays a crucial role in how long a visitor will stay on your site. The best ways to make your site more user friendly include:
Optimizing for mobile visitors:

Today, more people than ever browse on the go and expect websites to have mobile accessibility. Make sure potential leads can move through your site with ease, whether they're on their computer, phone or tablet.

Creating an easy navigation system:

If people can't figure out how to get to your service or contact pages, they'll go somewhere they can. Place your drop-down menu, quick links or sitemap above the fold on your site so users can find what they need right away.
Partner with local businesses
While online marketing is the crux of most modern campaigns, there's still something to be said about good, old-fashioned word-of-mouth marketing. People who hear about businesses from their friends or people they trust are much more likely to follow through with the company, and being active in your area ensures your name gets out to those who can benefit from you the most.
Once you've got your digital marketing tactics up and running, get out in the community and let your neighbors know you're right around the corner. Meet with the managers at local hardware stores and auto dealers, partnering with them to give you both double the advertising power. When you have another marketing team promoting your services, you're sure to generate new leads as often as possible.
37% of marketers say that generating high-quality leads was one of their biggest challenges.
We want to decrease that percentage.
WebFX can help you generate high-quality leads with a customized marketing strategy.
Learn More About Lead Generation Services
Let WebFX foster your leads
As a locksmith, you must be ready to go at a moment's notice. You'll have to drop everything to get to your new client and save their day with your expertise. That means you may not always have time to create new lead generation strategies — but our experts at WebFX can help.
At WebFX, lead generation is one of our specialties. We know how to find and reach your target markets and use sales tactics to show them why your locksmith company is the solution to their problems. Our strategists have driven results for hundreds of clients, including businesses like yours.
If you're ready to bring in more leads, let our award-winning team take control with a custom marketing plan. Contact us online or at 888-601-5359 to discuss our services and start reaching your goals!
Increase your leads, sales, and revenue with digital marketing
Find Us Driving Revenue Nationwide