If you want to help grow your painting business, pay-per-click (PPC) advertising is a great method to help you reach valuable leads. PPC helps painters connect with leads that are interested in hiring a painter. It's a great opportunity for your business to obtain leads and turn them into customers.
On this page, we'll provide you with three tips for running a PPC campaign. If you need help creating a PPC campaign that works for your business, call us today at 888-601-5359 to speak with a strategist about your customized campaign.
Let's get started!
Partner with a team of ecommerce masters!
WebFX campaigns have delivered more than 12,936,451 ecommerce transactions in the last 5 years
Read the Case Studies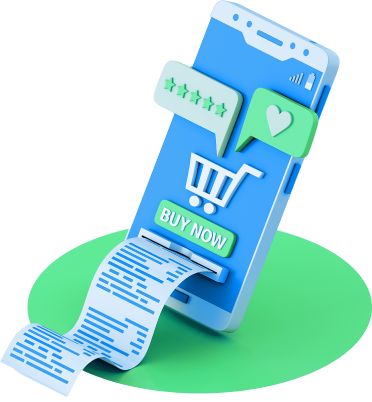 What is PPC?
PPC advertisements are ads that appear at the top of the search results, above the organic listings. They are tagged with the word "ad" to indicate a paid result, rather than an organic listing. These ads are valuable for your painting business because they help you attract interested leads.
To start using PPC ads, you must conduct keyword research. Keywords trigger your ad to appear in relevant search results. If you want your ad to appear in front of the best leads, you must choose appropriate keywords for your listing.
Keyword research will help you generate a list of potential keywords. You'll want to stick to long-tail keywords, which contain three or more words. These keywords are valuable for helping your business connect with the most interested leads and keep your cost-per-click (CPC) low due to less competition.
Once you have your keywords selected, you'll bid for your ad's placement. You will set your maximum bid, which is the amount you are willing to pay each time someone clicks on your ad. This amount is flexible and can be changed at any time.
Your maximum bid and quality score determine your ad's placement. Quality score is based on factors like clickthrough rate and ad relevancy. A high quality score will outrank a high bid, so focus on creating an awesome ad that fits your target keyword.
Hear What It's Like to Work With WebFX!

"Right from the beginning, we knew it was going to be a great relationship with WebFX. Our coordinator is very attentive to deadlines and walks us through the entire process. We couldn't have picked a better team to help us bring our marketing to the next level!"
Painting Products
3 PPC tips for your painting business
If you're ready to start using PPC to help your painting business reach new leads, check out these five tips to help you launch a successful campaign!
1. Set your campaign goal
When you start shaping your PPC advertising campaign, it's crucial that you set campaign goals. These campaign goals will influence your ad's performance.
So, what kind of goals can you set for your campaign?
The most common goal is earning conversions. Many businesses choose this goal because PPC is valuable for driving conversions. It's a method that helps attract leads that are ready to convert.
You'll want to set a realistic goal for the number of conversions you want to earn or the conversion rate you want to maintain. This will help you focus on creating an ad that drives conversions.
Another common goal is earning a certain number of impressions. While you only pay when people click, you can still choose to monitor impressions on your ad. Impressions are great to monitor if you want to increase brand recognition with your audience.
By setting a campaign goal, you will help shape your PPC ad to achieve that goal. It will give you a direction for your advertising campaign.
2. Create relevant ad copy
If you want leads to engage with your ad and convert, you must create relevant ad copy. When users search with keywords, they have an expectation to find relevant content. You must ensure that your ad content is relevant to your keywords.
Let's say you're trying to rank for the keyword "professional painting services." When leads visit your ad, they will expect your ad to focus on the painting services you offer and the price for them.
If your ad copy focused on information about choosing the right color paint for your home or business, that wouldn't be relevant to the keyword. It doesn't have much to do with services from professional painters.
To get leads to interact with your ad, you must create relevant ad copy. Relevant ad copy affects your ad's placement too.
One of the determining factors for your placement is ad relevancy. The more relevant your ad is, the better quality score you will receive. A higher quality score means that you'll earn a higher ad placement and, subsequently, more leads that visit your page.
When you start to shape your PPC campaign, ensure that the content on your landing page is relevant to the keywords.
3. Use ad extensions
Google gives you control over your campaign. You decide how you want your ad to look and what information you want to include in your ad. To help you customize your ad with more unique information, you can use ad extensions.
Ad extensions are additional tidbits of information that you include in your ad to entice your audience to click on it.
One effective ad extension is the location extension. The location extension allows you to include your business's physical address in your ad.
This is a great ad extension to use if you want to drive people to your business's physical location. The location extension is great if you have people conducting mobile searches that want to find your business fast.
Another common extension is the call extension. This allows you to input your phone number for your audience to call you. The call extension is especially helpful for people who find your ad on mobile because they can click on the phone number and immediately call your business.
Many businesses also incorporate sitelink extensions into their ad. These are links to pages related to your ad. You can help direct people to the page that is most relevant to them, whether it's a services page, pricing page, or contact page.
These are just a few of the many ad extensions you can use to enhance your advertising campaign. It will help you attract more valuable leads that are interested in your painting business.
Traffic attracted through PPC advertising yields 50% more conversions than organic advertising.
Are you leveraging PPC in your marketing efforts? Let's get started.
View the Guide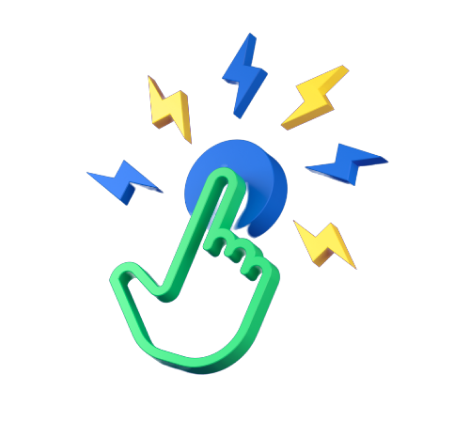 WebFX will give you a picture-perfect PPC plan
If you want to help your painting business grow, you must invest in digital marketing methods that will help you reach valuable leads. PPC is a great method for helping your business obtain leads that convert. At WebFX, we have over 25 years of experience creating PPC campaigns that drive impactful results.
We're a full-service digital marketing company that specializes in customized
PPC campaigns. With our team of 500+ experts, we'll create a campaign that drives the best results for your painting business. Our team takes a hands-on approach and helps guide your campaign towards success.
If you're looking for a company that knows how to drive results, look no further than WebFX. To date, we've driven over $3 billion in sales and over 7.8 million leads for our clients. We focus on driving campaigns that help bring our clients positive results.
Don't believe us? Just ask our clients! Check out our 1020+ client testimonials that attest to the great work we do!
Get started today with PPC for your painting company
If you're ready to start earning valuable leads that turn into conversions for your painting business, contact us online or call us today at 888-601-5359 to speak with a strategist.
We look forward to helping your business reach new heights!
Earn a 20% greater ROI with WebFX