As you know, marketing is vital to the success of your pressure washing business. And at the end of the day, there's one place that all your marketing leads: Your website. That's why web design is essential for your business. Without good web design, you won't attract the traffic you desire.
For that reason, you should consider partnering with a professional web design agency to ensure that you get the best website possible. If you're looking for a top-rated web agency, WebFX is the place to start.
We know web design for pressure washing companies, so you can feel confident we'll build a website you love.
But what services do we offer? What features come with our web design services? Keep reading to find out. Then call 888-601-5359 or contact us online to get started with us today!
We don't want to tell you about the work we do, we want to SHOW you.
View Our Portfolio

We've built over
1,100
Websites
in a variety of industries.
Pressure washing web design services from WebFX
Plenty of different tactics and processes go into web design, which is why our power washing web design services come with a wide array of features. Here's what you can expect from us:
1. Visual design and branding
Our pressure washing web design services include creation of all pages on your website. That includes creating a unique visual design across all those pages. We'll look at aspects like color scheme, font style, and more to come up with an appealing look.
On top of making your site look appealing, we'll ensure that it matches your site's branding. Our team will help you build a consistent brand image across your website to create a cohesive experience for your audience.
2. Navigation setup
Another important facet of any website is navigation. Users shouldn't be lost when they visit your site — they should be able to find their way from one page to another with ease. It shouldn't be a struggle to find information on your website.
That's why our team at WebFX focuses on developing a navigation that's functional and easy to use. We'll ensure that everything is clearly organized, and we'll display the different sections of your website in a navigation bar at the top of the page.
Ultimately, that intuitive navigation setup will help you retain more traffic on your site and more effectively guide users to the pages they want.
3. Page speed optimization
Did you know that 83% of users have indicated that they expect pages to load in three seconds or less? If your site takes any longer than that to load, people will hit the "back" button before your page fully loads — and that will cause you to lose traffic.
To avoid that, we take the time to optimize your page load speeds. We'll accomplish this by:
Caching web pages

Minifying code

Compressing images
Ultimately, we'll help you gain faster load times for your site. That means you'll retain more traffic and drive more conversions in the long run!
4. Responsive design
Another factor that can deter users from visiting your site is a lack of mobile-friendliness. A non-mobile-friendly site naturally won't earn many clicks from mobile devices — but moreover, Google uses a mobile-first index, so a non-mobile-friendly site won't rank well in desktop search results.
That's why WebFX makes responsive design a prominent part of our power washing web design services. Responsive design enables your pages to automatically restructure themselves to fit the screen where they appear, meaning your site will look good on both desktop and mobile.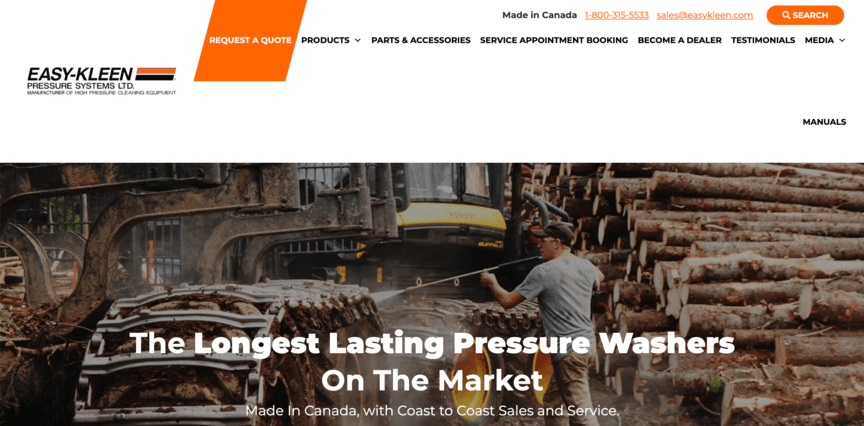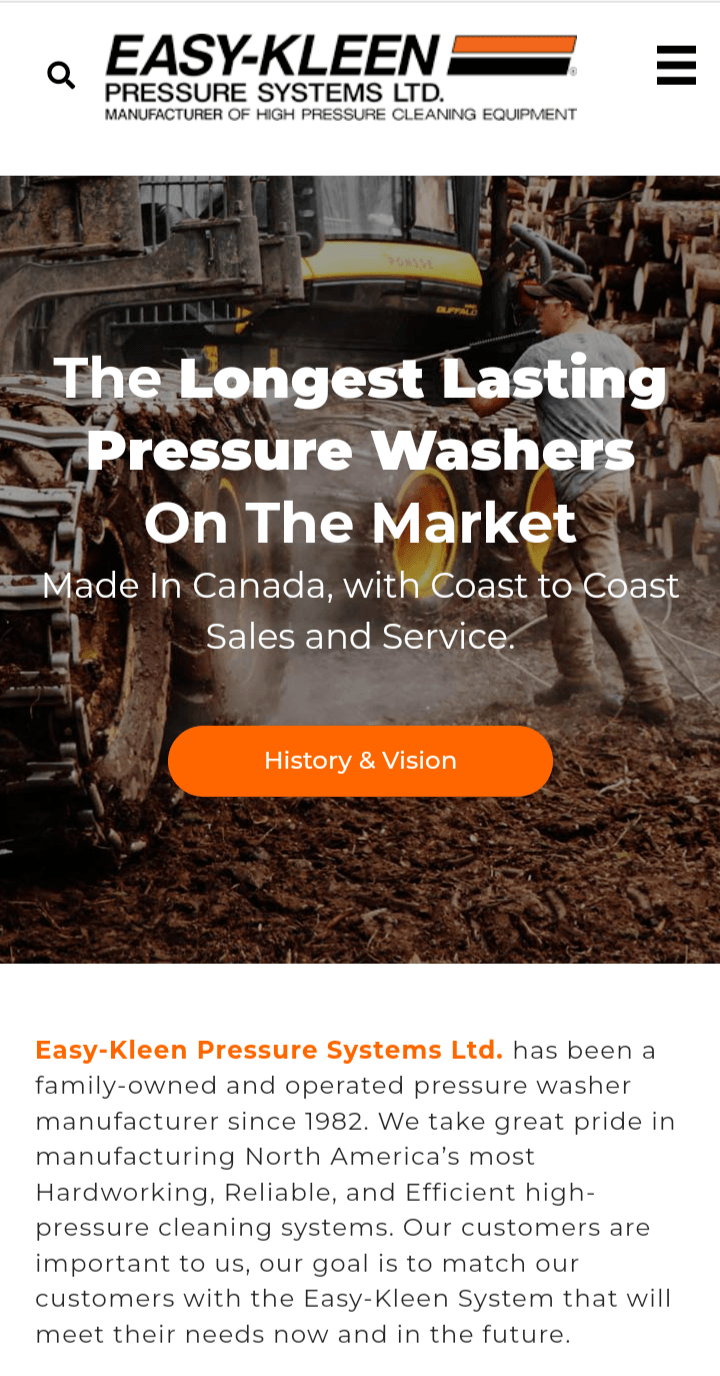 Consequently, not only will you drive more mobile traffic, but you'll also achieve higher search rankings in Google.
5. Copywriting services
The design of your website is crucial, but it will only matter if users have an incentive to visit that site in the first place. That's why you need content on your website, particularly written content like blog posts and service pages. Thankfully, WebFX has you covered.
As part of our power washing web design services, our copywriting team will work on writing fresh content for your website. The content will focus on providing basic information about your business and industry.
Many users will visit your website to read the content and learn some things about pressure washing.
6. Multimedia creation
Written content isn't the only kind you should have on your website. We'll also work to create various types of multimedia for you.
To start with, we can create image materials like photos and infographics. These could range from an infographic about your washing process to a photo showing a happy customer.
We'll also produce some professional videos for your website. Like the images, these videos could vary in purpose and format — some might be simple promotional videos, while others provide detailed power washing information. Regardless, they'll all serve to better engage your audience.
7. Search engine optimization (SEO)
The final pressure washing web design service feature we offer is search engine optimization (SEO). We've already mentioned Google rankings a handful of times, and that's what SEO is all about: Getting your site to rank in search results.
WebFX can help you achieve higher Google rankings through several methods, including:
When your site is optimized for SEO and appears in relevant search results, it will make it much easier for users to find your website. That will lead to more traffic and revenue for your business!
Time to Level Up Your Sales
Our long list of services helps you grow every aspect of your business with marketing strategies that are proven to increase bottom-line metrics like revenue and conversions.
In the past 5 years, we've managed more than 12.9 MILLION transactions across our client base.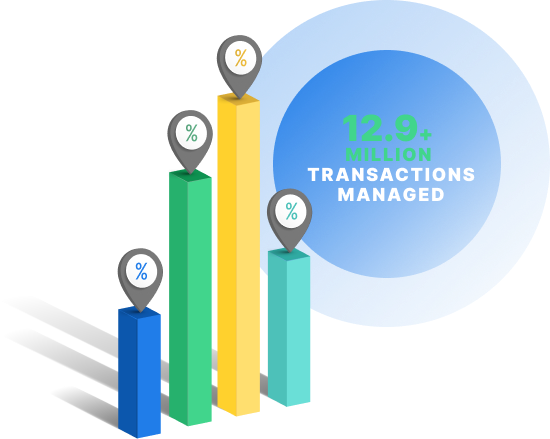 WebFX knows web design for power washing companies
When it comes to web design, you won't find a more capable agency than WebFX. We've been building high-quality websites since 1996, giving us over 25 years of experience — so, you can rest assured we know web design for pressure washing companies.
If you're still unsure, just check out our web design portfolio. It features numerous examples of websites we've built for our clients over the years, and when you partner with us for our web design services, you'll receive the same caliber of results as all those other clients.
To get started with us, just call 888-601-5359 or contact us online today!
Earn a 20% greater ROI with WebFX