Today, more than 70 percent of adults use social media. More than half of adults with Internet access are also active on two or more platforms. That's why businesses across industries, from retail to manufacturing, make social media a part of their digital marketing strategies.
For cabinet manufacturers, social media offers plenty of opportunities to generate new leads. Homeownership is at an all-time high — more than 64 percent. Add that 80 percent of shoppers start their product research online and you can see why you need to establish a social media presence.
At WebFX, our team of award-winning social media specialists — as well as our clients — see the value of social media marketing each day. With our suite of digital marketing services, we've generated $3 billion in revenue for our clients, as well as more than one million qualified leads.
Keep reading to learn more and give us a call at 888-601-5359 (or contact us online) to speak with a social media strategist about our social media management services.
74% of people use social media when making a purchasing decision.
Make their decision easy with a stellar social media presence. See how your brand can level up by requesting a no-obligation proposal today.
One of our experts will be in touch within 24 hours!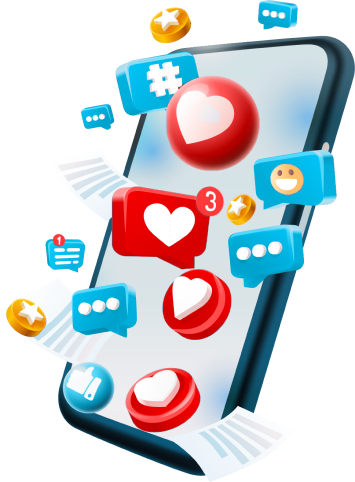 Why use social media marketing for your cabinetry company?
It's not uncommon for companies to overlook the value of social media marketing — in fact, only 26 percent of businesses use social media. A well-executed social media marketing plan, however, can drive results for your cabinetry company.
A few benefits of social media marketing include:
Become an industry leader
To your competitors, you may already embody the role of an industry leader. Does your target audience know that, though? While difficult to establish, becoming a recognized authority offers a lot of opportunities, from improved leads to increased revenue.
A variety of factors tie into becoming an industry leader, including:
Interactions with followers
For many in-house marketing teams, it's a significant investment of your time to monitor and manage your social media accounts, plus produce content that's well-written and relevant. That's why we act as an extension of your marketing team and handle every aspect of your social media marketing plan.
Our enthusiasm and dedication are behind our success in generating more than $3 billion in revenue for our clients in the past five years.
Increase website traffic
With social media marketing, your cabinet manufacturing company sets several goals — and one is to increase your website traffic to drive conversions. That's another achievable goal with our social media specialists.
Our partnership with Safer® Brand, an organic and natural pesticide producer, saw more than 4,000 visits to their website via Facebook, Pinterest, Twitter, Google+, and YouTube. That referral traffic also converted, helping Safer® Brand achieve its goals.
For more social media case studies, explore our portfolio or client testimonials.
Improve customer satisfaction
If customers leave your company dissatisfied — or see that other clients did, they won't do business with you. In fact, 80 percent of consumers say that online reviews have changed their minds about purchasing a product. Additionally, 80 percent got advice about buying a product via social media.
That's why social media is essential for not only engaging your target audience but also interacting with them, even if they're not thrilled with a service or product. More than 65 percent of consumers use social media for customer service too, so it's critical you're active on their preferred platform.
With social media, you can demonstrate that you're committed to every client's satisfaction, which serves as a competitive advantage, especially if rival cabinet manufacturers are silent on social media. If pressed for time, we offer online review management services to help!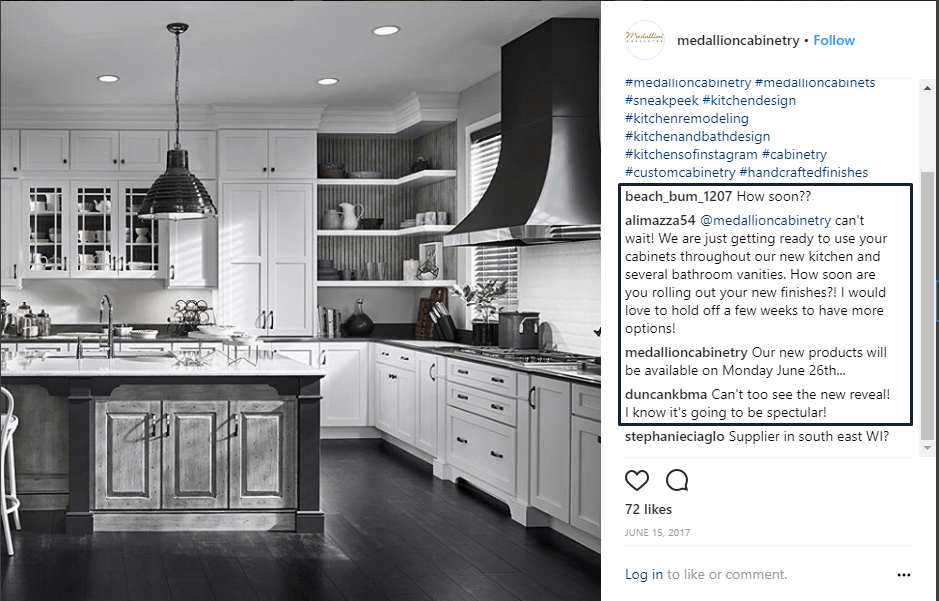 Grow brand loyalty and recognition
Today, more than 50 percent of Americans that follow brands on social media are loyal to them. If your target audience encompasses a 25- to 34-year-old demographic, that percentage jumps to 60 percent. Note, the median age for first-time homebuyers is 32.
That's why, with social media for your cabinet manufacturing company, you can grow brand loyalty among your target audience, as well as build your recognition among consumers searching for a quality cabinet manufacturer.
Gain insight into customer preferences
You probably have an ideal target audience for your cabinetry. A well-executed social media marketing plan, however, lets you expand on that audience with data from actual customers and followers.
By interacting with your followers, as well as reviewing Google Analytics data, you can determine the effectiveness of your campaigns. Plus, you can see which types of content generate the most responses from users.
With greater insight into the preferences of your ideal customer, you can refine your marketing strategy.
Not happy with your social media engagement?
We've got just the blog post for you.
Read the Blog Post & Watch the Video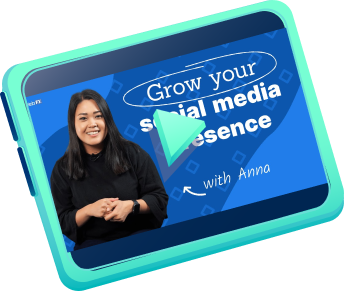 Hear What It's Like to Work With WebFX!

"WebFX has taken our PPC and SEO strategy to the next level. They always provide thoughtful ideas to further our brand awareness."
Cabinet Company
Which social media platform is right for your business?
A variety of social media platforms are available today, including:
Facebook
As the most popular social media platform in the world — more than one billion users log in each month — Facebook is a go-to choice for many cabinetry companies. More than 68 percent of adults in the U.S. use Facebook too.
It's an excellent platform for sharing the following:
Photos
Videos
Content
Questions
In our partnership with Safer® Brand, for example, we increased their Facebook fans by more than 100 percent. We also boosted the number of subscribers to their newsletter, drove traffic to their website, and generated conversions.
Instagram
A social media platform based on sharing photos and videos, Instagram offers access to women between the ages of 18 to 49 — 64 percent of women between 18 to 29 use the platform, while 40 percent of women between 30 and 49 use it.
Instagram features an active set of users, with 60 percent checking it daily. As a cabinet manufacturer, it's an excellent platform to share your latest cabinet collections, as well as pictures of your cabinets in customer homes.
Twitter
More than 20 percent of Americans use Twitter, which is an ideal platform for sharing concise tidbits of information, such as a recent blog post, giveaway announcement, or product launch. In most cases, Twitter coordinates with your other social media platforms, like Facebook.
In our social media marketing plan for Safer® Brand, Twitter was also valuable. We increased their followers by more than 170 percent, plus directed almost 100 visits to the company's website via ads, bi-monthly content, and data analysis.
LinkedIn
For business-to-business (B2B), LinkedIn is a go-to choice for cabinet manufacturers. In fact, 80 percent of B2B social media leads come from LinkedIn. Compared to Twitter, Instagram, and Facebook, LinkedIn focuses on content that emphasizes your industry know-how.
With more than 1.6 million hours of expertise, our social media specialists understand the content required to drive conversions in B2B, as well as the variances among industries. That's why they take the time to research your industry, ensuring accuracy.
It's also why you have a dedicated account manager.
Pinterest
Only 29 percent of Americans use Pinterest, but more than 40 percent of women use it. If your target audience encompasses mostly women, it's a competitive choice for your cabinetry company's social media marketing plan.
Our social media strategy for Safer® Brand, for example, saw lots of success on Pinterest. We increased their followers by almost 400, as well as generated 44 assisted conversions for the company. Plus, we directed almost 1,000 individual visitors to their website.
Youtube
With more than 70 percent of U.S. users active on YouTube, it's a critical component of many cabinet manufacturers' social media strategies. Whether you want to share behind-the-scenes videos, how-to walkthroughs, or product overviews, you can use YouTube.
Compared to other social outlets, YouTube converts more.
As Safer® Brand's partner, our team generated more than 140,000 views on their video content. Their website received more than 230 referral visits from YouTube as well. Our team also monitored and replied to YouTube comments, building the company's reputation among consumers.
Snapchat
Today, 27 percent of Americans use Snapchat. The platform's popular among younger audiences, which is why it's a contender in social media marketing plans. In fact, it's one of the top social media platforms for ecommerce.
With more than 25 years of experience and a passion for learning, our social media specialists understand how to integrate and apply Snapchat to your digital marketing plans. Plus, they can help you decide if it's best for your company and its goals.
7 tips for a social media marketing plan that works
If you're ready to integrate social media into your cabinet manufacturing company, use these seven tips:
1. Define measurable goals
What does your business want to achieve? Growth? Engagement? Revenue?
No matter what you're looking to accomplish, you need to set a goal that's specific and measurable. If you want to grow your Facebook followers, for example, you need to define an end date and growth amount, such as 50 new followers.
If you're new to social media marketing, it's tough to create a goal. What's realistic, and what's overly-ambitious? That's why we're here to help, guiding you through the process and explaining our approach for determining a realistic goal and timeframe.
That doesn't mean we settle, though. We choose competitive, yet realistic goals that benefit you.
2. Build a target persona
Who is your ideal customer?
Homeowners with a spending budget of $30,000? Contractors with a price range of $15,000 to $20,000?
Whoever you're looking to make a customer, create a persona for them.
As you learn more about your leads and clients via social media, you can refine your target persona more. Are they a woman looking for rustic cabinets for a kitchen remodel? Are they a contractor looking for cost-effective cabinets for housing developments?
After you build and refine your target persona, you can tailor your content to it.
3. Research competitors
Who is your competition, online and offline?
With a few simple searches, you can see who you're competing against in the online arena. In most instances, you'll discover new cabinet manufacturers that operate only online, which may let you highlight your unique advantages, such as offering showrooms for customers to preview cabinets.
With an online competitor analysis, you want to look at the strengths and weaknesses of your top online competitors. Aim to evaluate at least four to five companies. You should also identify any potential trends in the industry that could benefit or harm your business.
If partnered with the WebFX team, we complete and share this research with you.
4. Create engaging content
What kind of content does your audience want to see, read, or watch?
In this step, you'll rely on your previous research and target persona building to develop your content. Dive into some popular resources trusted by your audience too and see what content they interact with while shopping.
A well-executed content marketing plan appeals to how consumers shop. Around 80 percent of decision-makers want to read articles, versus advertisements, about your products. In fact, 60 percent cite company-created content for improving product decisions.
In addition to producing content, such as a blog post about different cabinet finishes, hardware, or styles, you can also partner with influencers in your market. Influencer marketing is extremely beneficial — for every dollar you invest, it provides $6.50 in retu
, on average.
At WebFX, we help you resolve the issue of researching, connecting, and partnering with influencers. Our social media specialists find ideal influencers for your products, reaching out to them and improving your cabinet manufacturing company's social media marketing plan.
5. Interact with followers
How can you engage new and existing followers?
With content that encourages interaction. A poll on the different colors of your newest cabinet collection, for instance, lets users voice their opinion. Plus, it provides you with valuable data that you can use for developing new products and content.
Make sure you respond to comments and feedback from customers too — both the good and the bad.
Try to share content created by customers also. If a client shares pictures from their recent remodel, ask if you can re-share the post with your audience. In most cases, users love seeing their posts shared with a larger audience. Make sure to give credit, though.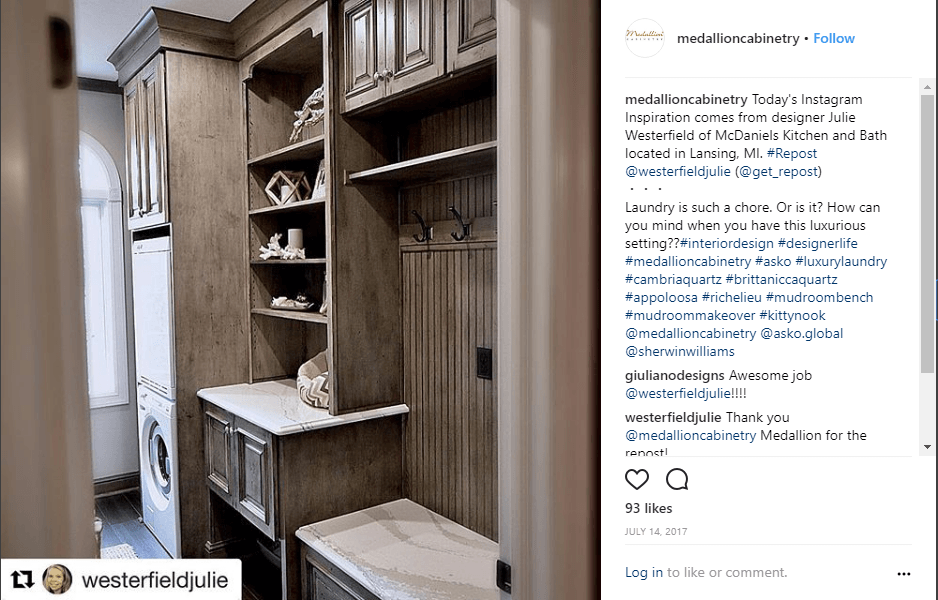 6. Offer prizes, giveaways, or rewards
How else can you engage your target audience?
Alongside compelling content, you can also use prizes, giveaways, or rewards to boost interest. This tip is an excellent way to encourage not only engagement but also traffic to your website — which may lead to conversions.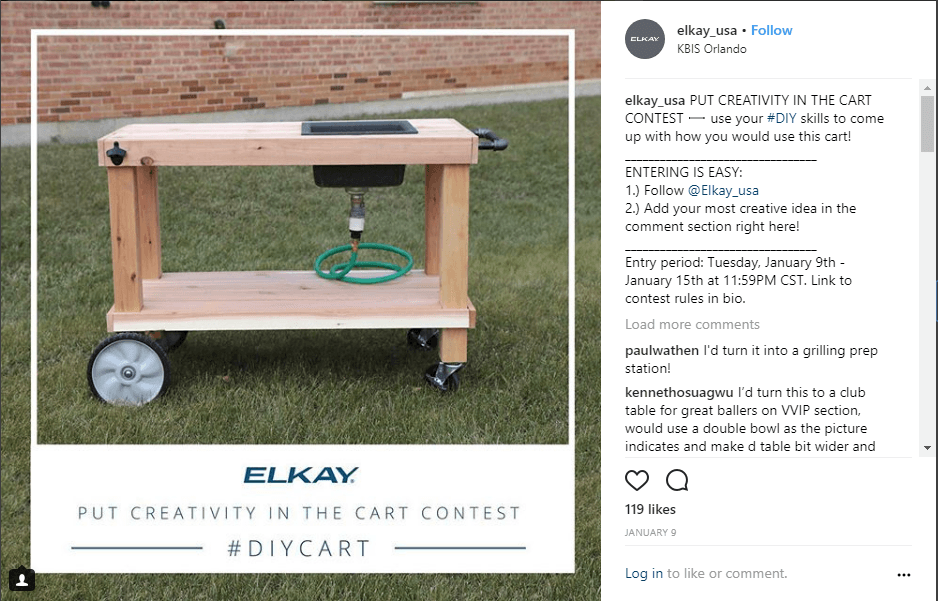 Our partnership with Safer® Brand, for example, featured several contests across social media. Our Facebook contests increased page likes by more than 2,700 and newsletter subscriptions by more than 2,500.
7. Measure your success
How do you know if your social media marketing plan succeeded? Data.
Via Google Analytics, as well as MarketingCloudFX, you can see the success of your strategies. A well, you can spot areas where you can improve or refine your tactics to boost engagement, followers, and conversions.
As an extension of your marketing team, we provide transparency in data analysis and review. You have complete access to MarketingCloudFX, which is the industry's leading return on investment tracker, so you can see every online and offline lead generated.
Build a results-driven social media marketing campaign with WebFX
With more than 25 years of experience and a client retention rate of almost 100 percent, WebFX is the trusted choice for cabinet manufacturers that want a personalized social media marketing campaign that's transparent and focused on results.
Learn more about our hands-on approach and results-driven social media services for cabinet manufacturers by contacting us or calling us at 888-601-5359 today!
Earn a 20% greater ROI with WebFX