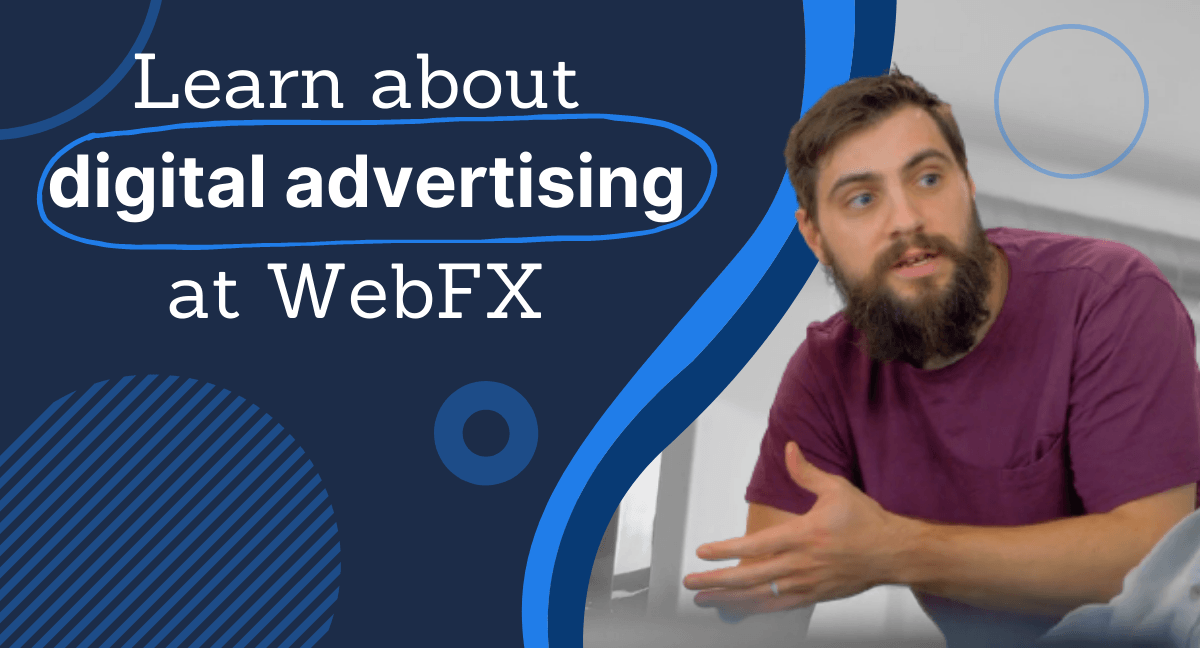 Rebecca is searching online for some new fire protection equipment for her home. She pulls up a Google search and is just about to start navigating the organic results when she's greeted by a paid ad at the top of the page, advertising exactly what she wants.
Having found what she was looking for right away, Rebecca doesn't bother to look any further. She clicks the link and ends up buying what she needs. In this scenario, the paid ad was so effective because it was the first thing she saw.
When you use pay-per-click (PPC) advertising, you can achieve this same success for your products or services. But what is PPC for fire protection services? And if you're not already familiar with it, how can you get solid results from your PPC?
The answer is that you can partner with a PPC agency like WebFX. Our team of over 300 experts knows fire protection company PPC, and we'd love to show you firsthand. Read on to learn more, and then partner with us for our PPC services.
Just call 888-601-5359 or contact us online to get started today!
Our digital marketing campaigns impact the metrics that improve your bottom line.
See More Results

WebFX has driven the following results for clients:

$3 billion
In client revenue

7.8 million
Leads for our clients

5.2 million
Client phone calls
What is PPC for fire protection companies?
PPC is a digital marketing strategy that involves displaying paid ads for your fire protection products at the top of Google search results. These ads look similar to the organic results but have an "Ad" label in the top corner.

Generally, PPC is managed through Google Ads.
The way it works is that you target your ads toward specific keywords related to fire protection. You do this by bidding on your chosen keywords. When someone searches for a keyword, Google displays ads based on:
Bid amount (how much the business bid on that keyword)
Quality score (Google's assessment of an ad's overall quality)
By bidding strategically and creating high-quality ads, you can get your PPC ads showing at the top of fire protection search results. That enables you to reach people already interested in finding information about fire protection, which is your ideal audience.
PPC is a fantastic strategy for generating new leads and conversions. It's also incredibly cost-effective when done well because you only pay for ads when people click on them!
Find the best fire protection PPC services for your business
As a full-service agency, WebFX provides turn-key solutions for digital advertising — including PPC. Find the fire protection PPC services your business needs (and view pricing) below:
Got questions about PPC for fire protection services? Contact us online today!
What do fire protection company PPC services from WebFX include?
PPC is a valuable strategy to use in your marketing, but it will only be of any real benefit if you know how to apply it. Fortunately, WebFX can help you there. We offer a full range of fire protection advertising services to help you drive up your revenue.
Here are six ways we can equip your PPC to drive superior results!
1. Keyword research
The first step in the PPC process is to research and bid on your keywords.
WebFX will help you find the best possible keywords for your business, looking for those that strike a balance between high relevance and high traffic. Then we'll help you optimize your bid amounts.
As part of the research process, we'll look for keywords of high value, like branded keywords (those that include terms associated with your brand name). That way, you can direct your ads to people already searching for you directly.
We will also develop a list of negative keywords, which are keywords you tell Google not to target so that you can improve your return on investment even more.
2. Audience targeting
Keywords aren't the only way to help you reach your target audience.
You can also reach them more directly by targeting specific demographic features associated with them — and WebFX will help you do that. Some features custom audiences let you target are:
Age
Gender
Occupation
Location
We'll figure out which demographics are most common among your target audience, allowing you to aim your ads at those demographics. With custom audiences, we can keep your PPC limited to the people who are most likely to have an interest in you.
3. Remarketing
You can target people based on what they're searching for, and you can target them based on their demographic features. But at the end of the day, which people are most likely to respond positively to your ads? The answer is, people who have already visited your site.
WebFX can help you take advantage of remarketing lists for search ads (RLSA) in Google Ads. With RLSA, you can have Google track traffic to specific pages on your site and then target your ads toward the users who visit those pages.
The result will be that you can market to people who have already shown a clear interest in your business. By retargeting them with your ads, you can remind them what they liked about your products or services to start with, hopefully getting them to convert.
4. Landing page design
Reaching the right audience is essential, but it won't do you any good if your ads are low in quality. To drive results, you need to use ads that are compelling and well-designed. Landing pages — the pages your ads link to — are part of that design.
When you partner with WebFX, you'll receive a top-of-the-line landing page design.
We'll help you craft pages that center around a single call to action (CTA) designed to make users convert. We'll also implement high-quality visual design to elicit a positive response from users.
5. Competitor analysis
In any marketing area, it's a good idea to keep up with what your competitors are doing. That's especially true of PPC for fire protection companies, though, since your ads' success depends largely on having higher bids and quality scores than the competition.
Fortunately, WebFX can help you keep an eye on your competitors' fire protection PPC advertising campaigns. We'll look into what keywords they're targeting, how they're designing their landing pages, and more — all to help you one-up them.
6. Ad monitoring and testing
PPC for fire protection services doesn't end once your ads are up and running.
On the contrary, launching your ads is only the start. Once they're up, it's time to start monitoring and reoptimizing them to get the best results — and WebFX is happy to help you do that.
We'll review key metrics provided by Google Ads, such as click-through rate (CTR) and conversion rate to see which ads are doing well and which ones are underperforming. For those underperforming, we'll help you reoptimize them to be more effective.
We can also help you continuously test out new ads, allowing you to upgrade your fire protection company's PPC campaigns.
Questioning the quality of your SMB's PPC performance?
Get your FREE PPC audit from WebFX today!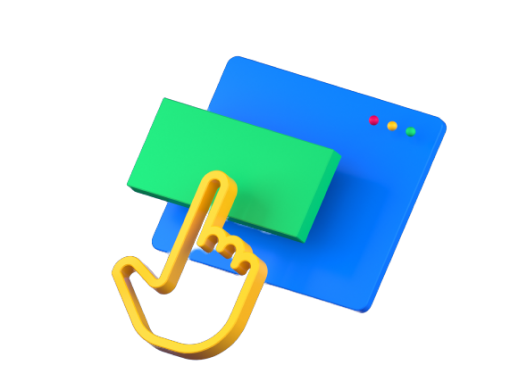 Let WebFX boost your fire protection advertising
Want your PPC to outperform your competitors and bring in a reliable flow of new leads and conversions? We'd love to help you accomplish that goal! At WebFX, we've been driving digital marketing results for over 25 years, and we know PPC for fire protection services.
With our PPC services, you get help optimizing your campaigns for each of the features listed above. You'll also receive a dedicated account representative to keep you closely informed on everything we do for you.
To get started with us, just call 888-601-5359 or contact us online today!