The average user spends 28% of their Internet time on social media, making it an excellent place for your fire protection company to have a presence.
With people spending so much time on social media, it's the optimal place for reaching specific individuals and entire audiences for your fire protection business. When you market through social media platforms, you can connect with potential buyers like never before.
But how do you manage social media for fire protection services? What does it take to successfully run a fire protection company social media campaign? Below, we'll tackle some ideas for optimizing your social media to drive superior results.
Read on to learn more, and then partner with WebFX — the digital marketing agency with over 25 years of experience — for our top-of-the-line social media services. Just call us at 888-601-5359 or contact us online to get started!
Growing your social presence with WebFX is a walk in the park.
"WebFX allows growing your social media platforms to be stress-free! They are knowledgeable and adapt to your company needs!"
Learn More About Our Social Media Services

5 simple ways to drive results with fire protection social media
Your personal Facebook or Twitter account may seem easy enough to manage. Still, social media for fire protection companies has a different objective in mind: To create leads and drive conversions. To that end, there are some specific practices you should pursue.
Here are eight tips for optimizing your fire protection company's social media campaign!
Interact with your audience
On social media, interaction is everything.
It can be tempting to treat your account like a stage from which you shout to your audience, receiving only a jumble of applause in response. Instead, though, you should aim to treat it like a dinner party, where you mingle and converse with your guests.
To do this, go out of your way to respond to individual users whenever you can. If someone tags you, be sure to comment on their post. If someone asks a question on your account, take the time to answer them.
Make your audience feel heard, and you'll connect with them better.
Post infographics
To gain followers on social media, you'll need to create posts that grab people's attention. One of the best ways to do that is to provide useful, informational content about fire protection — and infographics are a great format for doing so.
Infographics present information in a simple and easy-to-read way, and their visual design often serves to draw people's eyes. You can use them to teach people about general fire protection practices, as well as how your products and services work.
People will come to you to learn more about fire prevention, and the longer they stay, the more loyalty they'll develop toward your brand.
Schedule your posts
For your social media campaigns to be successful, you need to maintain a consistent schedule, posting regularly from your account. But running a fire protection social media campaign can take time and effort.
That's why you can benefit from scheduling your posts in advance. Using a social media management tool like Hootsuite, you can create posts in your own time and then schedule them to go live on specific dates and at certain times.
A great way to accomplish this is to create a social media calendar. The result is that you can maintain a consistent posting frequency without having to spend time developing posts every single day.
Run contests and promotions
Another great way to attract users to social media for fire protection services is to give them a chance to win something.
When you run contests or promotions from your social media page, you can entice people to engage with you by offering them a prize or reward.
These contests can take various forms. Maybe users only have to submit their name to have a shot at winning, or perhaps they have to do something bigger, like referring a friend. Maybe the prize is a simple gift basket, or maybe it's your best product with a lifetime warranty.
Either way, by offering people an incentive, you'll find you can quickly encourage them to pay close attention to your account and your marketing.
Craft compelling videos
Another way to draw users to your social media page is to use videos.
People tend to scroll through their social media feeds at high speeds, so it takes something particularly compelling to catch their eye and make them pause. Video is the perfect tool for doing so.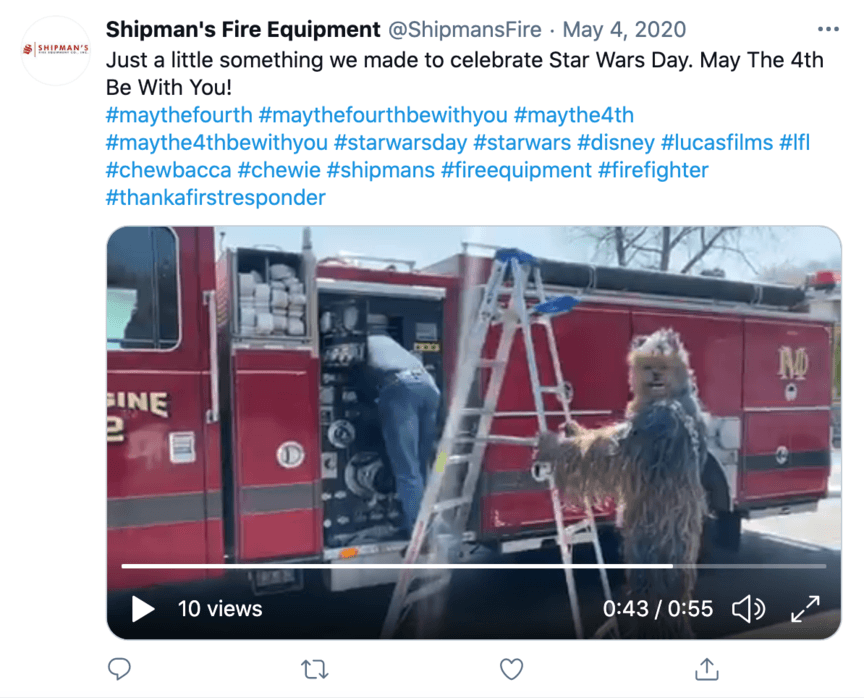 While text and even images are easy enough to scroll past without paying attention, videos can grab users' attention.
Try posting videos that people will be interested in seeing. Introduce your team members, show off how your products are made, or walk people through basic fire safety techniques.
Encourage user-generated content
Imagine if you could get your audience to help you advertise to each other. Believe it or not, with user-generated content, you can do exactly that! User-generated content is marketing content that members of your audience produce on social media themselves.
Now and then, you can get your followers to do your marketing for you by encouraging them to post content related to your business. For example, you could encourage users to post photos showing off their installations of your products.
This often goes hand-in-hand with contests and promotions, like if you run a photo contest. The photos would serve as a means of showing off your products or services, while the prize would incentivize people to participate and engage with your brand.
Engage with the local community
Odds are, your business is probably limited to a relatively small geographic area — and that's a good thing because it provides you with a unique marketing opportunity. Being in a specific place makes you part of a particular community, one you can embrace on social media.
Use your fire protection social media to show off your involvement in the local community. When there are community events in your area, do what you can to contribute to them. Try sponsoring local fairs or teaching elementary-schoolers about fire safety.
Then make your involvement public on social media, promoting the event in advance and posting photos of your business in action there afterward. As a result, the members of your community will feel a deeper connection to your business.
Run a paid advertising campaign
A final way to harness social media for fire protection services is to use paid ads. You won't be able to reach everyone by merely making organic posts from your account. Sometimes you have to pay to push your way into users' social media feeds.
With paid social media advertising, that's precisely what you can do. You can run in-feed ads that will appear in users' feeds and introduce them to your business. Best of all, you can target specific groups of users based on demographics like age and location.
Not happy with your social media engagement?
We've got just the blog post for you.
Read the Blog Post & Watch the Video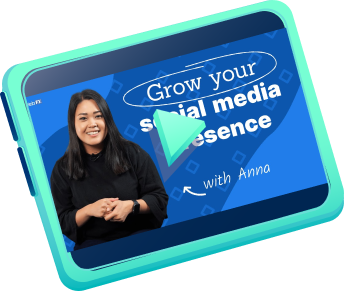 Let WebFX give your fire protection company social media a boost
Want to drive up your leads and conversions through social media? We can help you make it happen! At WebFX, our more than 1020 testimonials show that we strive to make our clients happy.
With our social media services, you'll get help optimizing for all the tips above and more. You'll also receive a dedicated account representative to keep you informed on all that we do. We know social media for fire protection companies, and we can't wait to show you firsthand.
To get started with us, call 888-601-5359 or contact us online today!
Earn a 20% greater ROI with WebFX