Is your industrial company hoping to drive sales, increase online traffic, and come out ahead of your competition? WebFX, a digital marketing agency for industrial companies, can help you accomplish those goals.
VIEW SERVICES
VIEW CASE STUDIES
Our custom, data-driven industrial marketing services will help you grow online and achieve your most important goals. As your industrial marketing agency, we'll help you create campaigns that fit your company's unique needs.
Start driving leads and revenue for your industrial business by contacting us online or giving us a ring at 888-601-5359 to speak with an experienced strategist about our digital marketing services!
See how we can help you GROW YOUR BUSINESS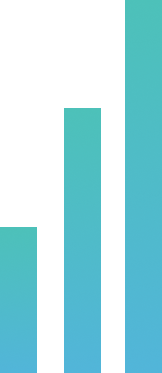 What we do as an industrial marketing agency
At WebFX, we offer an industrial marketing approach that focuses on optimizing your site for traffic, then turning those visitors into leads and customers.
Partnering with an industrial marketing agency like WebFX is one of the best ways to nurture your leads into customers. With a dedicated digital marketing team at your side, you can finally solve the challenge of growing your presence and customer base online.
Here's how we do it:
Integrated marketing structure
At WebFX, we create custom industrial marketing strategies personalized for your company's specific goals.
Whether you want to increase brand awareness, boost lead generation, or make an impact with your product launches, we'll help you build the perfect campaign by crafting interconnected digital marketing strategies.
No part of your strategy will be left hanging.
As a full-service digital marketing agency for industrial businesses, we have the marketing expertise to drive your campaign towards your goals. We'll teach you how to build your strategies using a holistic approach to hit all your audience's engagement channels.
Advanced analytics and custom reporting
Data, analytics, and insights are essential when it comes to planning and optimizing your marketing strategy. That's why when you partner with an industrial marketing agency like WebFX, you'll receive in-depth reporting that will help you guide decision-making for your online strategy.
With custom reporting, we'll keep you up to date on your campaign metrics so you know how your campaigns perform. Our digital marketing experts will walk you through what your data means and help you identify the metrics to best measure your campaigns.
When you partner with us, you'll also gain access to our proprietary marketing automation software, MarketingCloudFX — powered by IBM's artificial intelligence, Watson — which allows you to:
Track your industrial marketing's digital performance on desktop or our mobile app
Conduct in-depth industry research with machine learning
Calculate accurate return on investment (ROI) measurements
Integrate a wide variety of customer relationship management (CRM) systems
And make strategic decisions based on data-point powered suggestions
Long-term goal-oriented and results-driven relationships
As a leading digital marketing company for industrial businesses, we know what it means to form long-term relationships.
We meet with each business we work with to form a personal connection. We know that your company is unique, so we learn all we can about what is important to your business — what your goals are, what you're passionate about, and what makes your brand unique.
We'll then tailor solutions to match your business's unique needs, expectations, and goals.
Whether you're looking for an industrial marketing agency to boost your online presence or to manage your social media marketing, we'll help you create a package that best fits your needs.
With each of our customizable industrial marketing packages, we offer professional and effective industrial marketing strategies, as well as quality services that drive results. Our focus will be entirely on your project so that you stand out from the crowd.
Industrial digital marketing agency services
As a full-service digital marketing agency for industrial companies, we offer a wide range of marketing services tailored to the needs of industrial businesses. Here are a few of the many services that we offer!
Web design for B2B
WebFX understands that you want to give the best first impression to your potential customers with your industrial company's website.
That's why when you partner with WebFX, you get a custom website design with our web design services. With a clean and easy-to-navigate structure, you'll get a website that drives more traffic and leads for your company.
As a full-service web design agency, we'll help you design a website that's unique to your business.
Our award-winning team of web designers and developers will design a professional website that helps you:
Connect with your potential customers by delivering an amazing user experience
Rank higher in the search results for critical keywords
Continuously drive quality traffic and conversions
If you need a website built fast, our program, RainmakerFX, is for you. Using our custom templates, we'll build a branded website for you in 30 days.
Need a revamp for your industrial website? We'll help bring new life into your website with our redesign services.
With all our web design services, you'll get
Content marketing
Convert more leads with WebFX's content marketing services. When you partner with our team of talented content writers, you'll increase your website's visibility in searches with engaging content that catches your audience's attention.
Our content creators will help you strategize, craft, and publish relevant content that drives relevant traffic to your site. Each piece of content is targeted specifically for your audience to reach them in each stage of their buying process.
We strive to create content that:
Matches your brand's distinct voice
Drives home your brand's knowledge and expertise
Maintains consistency, quality, and shareability
With WebFX on your content team, you'll figure out the best ways to approach the content in your industrial marketing campaign. We'll help you utilize your industrial expertise and turn it into content that solves problems, answers questions, and leads visitors to conversions.
Search engine optimization (SEO)
When you sign up for one of WebFX's SEO packages, we'll help you build a long-term SEO campaign that boosts your site's organic traffic.
Our SEO services are data-driven and proven through over 25 years as an award-winning digital marketing agency. We employ keyword research, content, and link-building tactics to earn your site a competitive edge online.
We also provide local SEO services to help you attract customers in your area with local SEO. We'll help you optimize your local presence to boost visibility and traffic.
Generate more revenue through the web
When you partner with WebFX, we'll help you use the web to bring more leads and sales to your business.
Speak with a strategist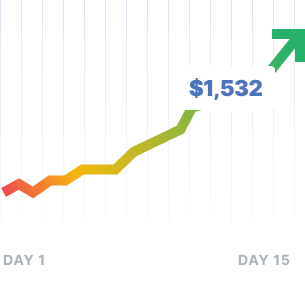 Pay-per-click (PPC) advertising
Accelerate your online presence with WebFX's PPC advertising services.
Our reliable and transparent team of PPC account managers will help you generate the most cost-effective and beneficial PPC campaign for your company. We'll help you drive qualified traffic to your landing pages and generate leads.
At WebFX, our focus is on results, and we'll make sure that your PPC campaign is aligned with the goals that are most important to you and make sure you're getting a great ROI on your campaign.
With a dedicated account manager, you'll get constant feedback on how your campaigns perform so you can get the most out of your budget.
Social media marketing
As one of the most popular ways to engage with audiences, social media is a treasure trove of marketing opportunities for industrial companies.
As a full-service industrial marketing agency, we'll help you grow your social media presence, build up brand awareness, connect with fans, and boost conversions.
We offer social media marketing services and social media advertising to help your industrial business reach new audiences.
With our in-depth analysis of your social media presence and our daily social media monitoring, we'll identify the points where we can help expand your social media strategy.
We'll help you build your fanbase on social media platforms like:
And more
Turn digital into a powerhouse channel for driving leads and revenue.
Call 888.449.3239 or contact us online today
for a free evaluation.
Get my free evaluation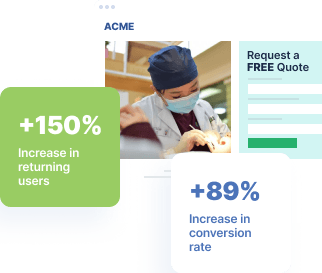 Why choose WebFX as your industrial marketing agency
WebFX is a leading industrial digital marketing agency. We hit all the points that make a great online marketing agency. At WebFX:
We form long-term partnerships: Over 90% of our clients continue to partner with us past the first year of their campaign.
We openly display our client reviews and testimonials: With our excellent services and work ethic, we've garnered over 550 glowing client testimonials.
We take pride in being open with our clients: We're always upfront about our pricing, and we offer a wide variety of packages. We also take the time to answer all of your questions thoroughly, and we always make sure to walk you through all areas of your digital marketing strategy with complete transparency, guaranteed.
We have an extensive online portfolio: We enjoy showcasing what kind of results we can offer in our fantastic case study and web design portfolio.
Industrial marketing agency case studies
Check out these two industrial marketing case studies to see a little of what partnering with us could help you achieve!
Reynolds, an industrial company that provides a wide range of building solutions, turned to WebFX to boost their online presence. They wanted to improve the effectiveness of their website, so we set them up with SEO, PPC, earned media, and lead nurturing strategies.

As a result, Reynold saw a 43% increase in organic traffic year over year (YOY) and a 71% increase in organic contact submissions YOY.
Working with PaulB, a company that supplies equipment parts, we optimized their Google My Business listing to attract more local traffic and offered comprehensive reporting using Google Analytics insights.

After partnering with us, PaulB Parts experienced a 150% increase in their ROI and a 75% increase in conversion rate YOY.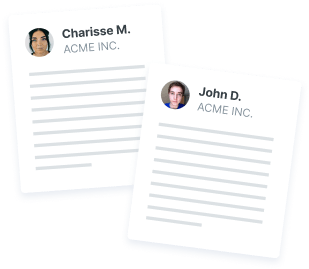 Partner with WebFX!
Are you ready to start working with a top industrial marketing agency?
Our team of 300+ digital marketing professionals has the expertise to help your company succeed.
We have a client recommendation score that's 488% higher than the nationwide average. Our clients love the work we do, and you can trust our team to provide the results you want to achieve.
Contact us online or call us at 888-601-5359 to learn more about what an industrial marketing agency and digital marketing services can do for your company!