As an aircraft company, you likely know why airplanes fly so high. As airplanes rise higher, the atmosphere grows thinner, providing less resistance and allowing them to travel faster. If they flew too low, the high air resistance would keep them from getting anywhere quickly.
The same concept is at work in search engine optimization (SEO). The lower you rank in search results, the less likely it is that your audience will find you, and the harder it is for your marketing to make any progress. But when you rank high, you can drive great results.
How can you make your rankings soar above the competition, though? If you're having trouble figuring this out, you can probably benefit from WebFX's aviation SEO services. With over 1020 client testimonials, WebFX is the agency businesses trust to drive results.
Read on to learn more about SEO for aircraft sales, and then call 888-601-5359 or contact us online to get started with us!
Independent research from Clutch has named WebFX the
top SEO company

in the United States.

Clutch has personally interviewed more than 250 WebFX clients to discuss their experience partnering with us.

Read More Clutch Reviews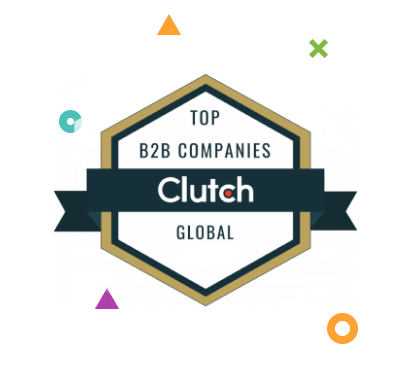 What is SEO?
SEO is the practice of optimizing your web content to rank high in relevant Google search results. When people search for terms related to the aircraft industry, you want to be one of the first results they see.
When you rank high enough for enough searches, you'll likely see your website traffic start to go up as more people visit your website. As people visit your site, you have the chance to turn them into leads or get them to convert.
But as simple as that sounds, aircraft SEO is driven by a variety of factors for which you must optimize. Your web content must satisfy Google's search algorithms to have a shot at ranking. That's why you can benefit from aviation SEO services like those offered by WebFX.

Hear What It's Like to Work With WebFX!

"Working with your team has been amazing! Creating a new website with SEO and starting a SEM campaign is intimidating but you have made each step completely manageable and even easy! The regular reports and personal contact during and after the project was complete has been greatly appreciated – above and beyond. It's hard to find that level of service with other companies. From start to finish, the management of the project was a very organized, well-thought process that was seamless for our company."
Manufacturer In Pennsylvania
6 features of WebFX's aviation SEO services
WebFX knows SEO for aircraft sales inside and out, and we know what it takes to drive a successful campaign. We offer SEO services that can help your pages rank higher in Google.
Here are some features you'll get when you invest in our SEO services:
1. Copywriting
SEO begins and ends with web content, particularly written content like web articles and blog posts. If your content isn't optimized to rank, you'll struggle to drive results. When you craft content, you should do things like:

WebFX can make these things happen for your content with our copywriting services. Our top-of-the-line copywriting team can write content for your site that is optimized for all the most critical SEO elements.
2. Keyword research and integration
Keywords are in many ways the crux of SEO. Integrating keywords into your content is a large part of what allows you to rank for specific searches.
But it's not always easy to figure out which keywords you should target, or how best to integrate them into your content. That's where WebFX can help.
When you partner with us, you'll get help finding the right keywords for your business to use. We'll focus on providing you with relevant, long-tail keywords that will allow you to strike a balance between high search volume and low competition.
Then we'll help you integrate those keywords into your content in the most effective way possible.
3. Image optimization
Likely, your website is filled with images. Otherwise, it probably wouldn't be very interesting to look at! But are those images contributing to your SEO?
When you partner with WebFX, the answer is yes. Ordinarily, Google can't read images, so they can't help your rankings. But when you add alt tags — short, descriptive phrases attached to images — it gives Google a way to "read" the images and adjust your rankings accordingly.
WebFX will help you optimize your images with alt tags, as well as compressing them to keep them from slowing down your pages.
4. Link-building
Another critical element of aircraft SEO is backlinks. Backlinks are where third-party websites in your industry link to you in their content. When reputable sites link to you, Google views you as being reputable too, and ranks you higher in search results.
WebFX can help you earn backlinks for all your web content. We'll start by helping you find authoritative aviation sites, and then we'll help with outreach to those websites to build links for your content.
We know what it takes to generate powerful backlinks. We won't simply pile on loads of backlinks from non-authoritative sites — we'll seek out only the most reputable references for your content so your links positively impact your ranking.
5. Responsive design
Did you know that over 50% of all Internet traffic comes from mobile devices? That means that you're losing half of your web traffic if you don't optimize your website for mobile.
That's why it's critical for you to implement responsive design, which involves optimizing your website for both mobile and desktop formats. WebFX can help you integrate this feature into your site right from the start, designing each new page to be responsive.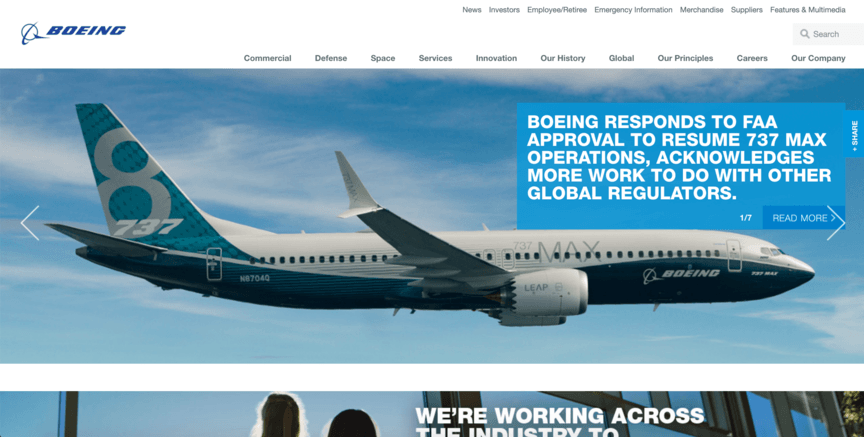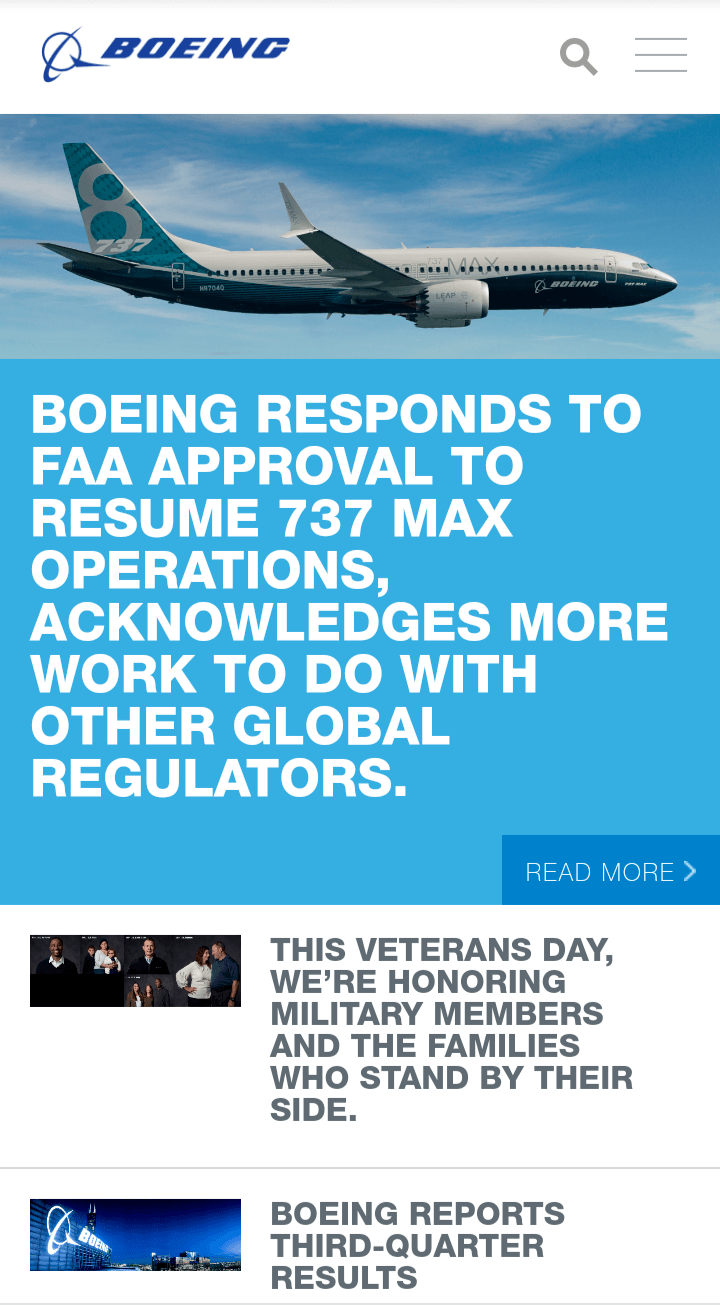 When you partner with us, your responsive design won't be an afterthought. We'll put mobile-friendliness at the top of our priority list as we help you rework your site, keeping your audience as wide as possible and giving your rankings a boost.
6. Page speed optimization
Most users expect pages to load within two seconds. If you want your SEO to be of any benefit, it's important that you satisfy that expectation. If Google notices a lot of users hitting the back button, it will start penalizing you in rankings.
That's why WebFX's SEO services include optimizing your page speed. We'll apply a variety of tactics to get your pages running faster, including the following:
Caching web pages
Compressing images
Minifying code
We'll help your pages load faster, so your bounce rate will stay as low as possible.
Soar to the top of search results with WebFX's aviation SEO services
Ready to boost your SEO to new heights? WebFX can't wait to help! We've been optimizing SEO for businesses like yours for over 25 years — long enough for us to learn all the ins and outs of aircraft SEO.
When you partner with us, you'll not only gain access to a wide array of SEO services, you'll also receive a dedicated account representative to keep you informed and involved in every step of the optimization process. Here at WebFX, we drive results, and we'd love to show you firsthand.
To get started with us, just call us at 888-601-5359 or contact us online today!