Is your company in the business of manufacturing machinery? Then you know how hard it can be to compete with all the other companies in your industry. The best way to get ahead in your industry is actually easy — you just need to use the Internet to your advantage with a good search engine optimization (SEO) strategy.
By focusing on the best SEO practices for machinery manufacturing companies, you can help your company in a number of ways.
Your company will start to show up in search engines like Google, Bing, and Yahoo.
Potential clients can find your company online and contact you at their convenience.
You can attract new clients you couldn't reach before.
You'll develop a reputation as an authority figure in your industry.
SEO for machinery manufacturing companies has a number of steps for success, but they take time to reach their full potential. Below are some of our suggestions for increasing your SEO presence and making the most of your corporation on the Internet.
If you'd like to speak with an SEO specialist about using SEO services for generating more qualified leads, contact us at 888-601-5359 or contact us online.
Independent research from Clutch has named WebFX the
top SEO company

in the United States.

Clutch has personally interviewed more than 250 WebFX clients to discuss their experience partnering with us.

Read More Clutch Reviews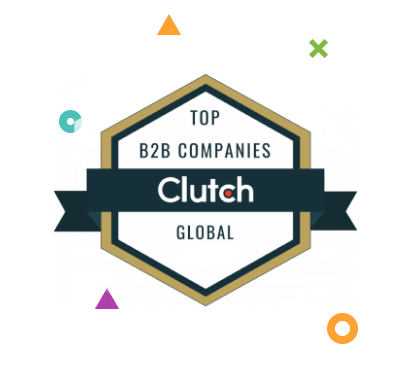 SEO best practices for machinery manufacturers
There are a few best practices that will help you get the most from your SEO campaign.
Recommendation #1: Audit your website
Auditing your website means going through your online presence with a fine-tooth comb and finding areas that you can improve. It may not be the most enjoyable step in your SEO process, but it's an essential place to start.
The most difficult part is to remain objective and put yourself in the shoes of the visitors to your site. As you look it over, ask yourself a couple questions to get the best results.
Is the text easy to read and understand? Text — the content of a page on your site — should flow smoothly and naturally so that it's easy to follow. Paragraphs should be four sentences, maximum, and you can break up other paragraphs into bullet points. Also, it's critical to avoid jargon and reword it to more commonly-understood phrasing. Otherwise, your readers will be lost.
Is all the text unique? Each page on your site should be unique, which can be a challenge if you have two pages that address similar topics in your industry or company. If two pages are very similar, you can always rewrite one to make sure it's unique. This is important because duplicate pages (or "duplicate content") can't rank on search engines, and it's confusing for readers navigating your site.
Do your pages use keywords? Keywords are terms and phrases that your potential clients use in search engines to learn about your industry. Using them on your site's pages enables them to learn directly from you, making you a clear authority. Use keywords naturally in the text of your page, the <title> tag in the HTML, and in the headings you use to make sure readers and search engines know what your page addresses.
Is the content up-to-date? Outdated content makes your business look unprofessional or out of touch. This could be anything from employees who are no longer with the company to deals or services you no longer offer. Delete it or replace it with more up-to-date information.
Are you expanding your website? Adding to your website shows that you're an active presence online, and that makes Google feel more comfortable in recommending you to search engine users. One way to do this is to start a blog and write about topics in your industry once or twice each week.
Is the site easy to navigate? Your website should be objectively easy for users to follow. Use breadcrumbs, links to other pages, and add a sitemap, if you don't have them already.
Are all the links working properly? If you link to a page, make sure the link still works. Over time, you may remove pages on your site, and other websites will do the same. That means your links to those pages don't go anywhere, and that's frustrating for users.
Recommendation #2: Make your company accessible on other websites
At this point, you've asked the right questions to start building a solid online presence. Now, it's time to start looking at ways you can build your presence outside your website.
One of the best places to start is social media. Social media gives you the chance to reach out to your potential clients and show them that you're a modern business. You can also use it to promote deals or new content on your website.
Start a Facebook page. Facebook is the most popular social network in the world, so it's important that your company is a part of it. Post a few photos, questions, and other engaging content to reach out to your audience.
Start a YouTube page and upload videos. YouTube is the second-largest search engine in the world, and it's an excellent place to show how your machinery works. Film your video with a decent camera (doesn't have to be anything fancy), and upload it. Then, you can promote it on social media and place it on your website.
Reach out to industry partners. If you have a partner in the industry, talk to them about adding a link to your site on theirs. That kind of synergy helps show Google that you run a quality website, and it can also direct more traffic to your business. Plus, it comes with the added bonus of extra brand recognition.
With these steps, you're well on your way to establishing yourself online!
Hear What It's Like to Work With WebFX!

"Working with your team has been amazing! Creating a new website with SEO and starting a SEM campaign is intimidating but you have made each step completely manageable and even easy! The regular reports and personal contact during and after the project was complete has been greatly appreciated – above and beyond. It's hard to find that level of service with other companies. From start to finish, the management of the project was a very organized, well-thought process that was seamless for our company."
Manufacturer In Pennsylvania
There's more to SEO, and WebFX can help
This isn't all you have to do to plan a great SEO strategy. There are a lot more steps and improvements that you can do to make sure you stand out online. If you don't have the time to do them yourself, WebFX is here to help!
Our talented team knows SEO. We know what brings visitors to websites and what turns them into customers, and we're happy to use those strategies to help your business grow. We've worked wonders for clients before — and now we'll do the same for you!
Do you want to get more revenue for your machinery business? Contact us today to start setting up your new SEO strategy!