4 Lead Generation Strategies for Oil and Gas Companies
In a perfect world, your company would send a message and consumers and businesses would hear it, then flock to you with checkbooks in hand. Unfortunately, that's not the way the sales process works in the real world. Before a transaction occurs, your company has to go through a process of generating familiarity, trust, and interest in your products and services. You have to generate new leads, then move them through the sales funnel.
The sales funnel for oil and gas companies is often a long one. You need to show what you have to offer, and if it matches what a potential client is looking for, they'll consider starting negotiations. It can be a long process, but the result is a mutually beneficial partnership.
But before you can begin to move clients through the sales funnel, you need to open the lines of communication—a process called lead generation. On this page, we'll discuss why lead generation is essential for oil and gas companies, as well as what your company can do to attract more viable leads. If you'd like to speak with a specialist about our lead generation services, you can reach us at 888-256-9448 or contact us online.
See how we can help you GROW YOUR BUSINESS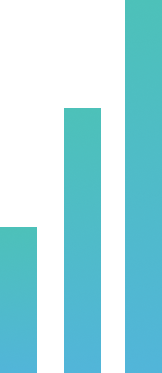 Stages in the sales funnel for oil and gas companies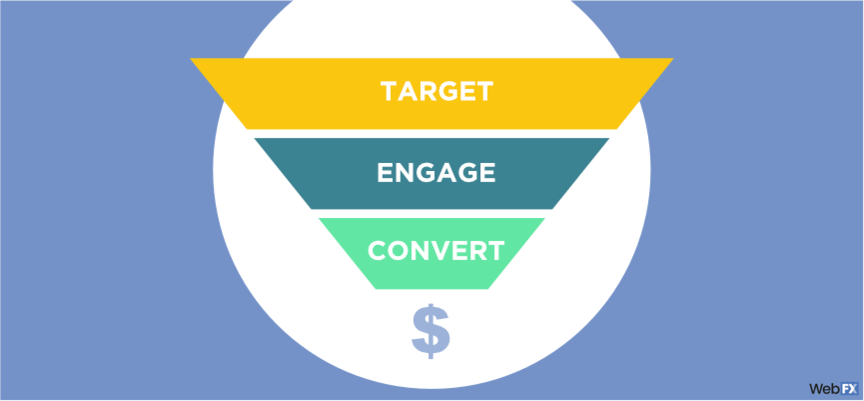 The process of signing customers or clients can take a few weeks or even months. However long it takes, it generally occurs over several stages:
Step 1: Introduction
Also known as awareness, this is the stage where prospects learn about your company. They could be actively looking for oil and gas services online, or maybe see a PPC or display ad. Either way, the introduction is made, and they're now aware that your company exists.
Step 2: Qualifying
Some new leads make casual inquiries about products and services they may need someday. Others are more serious because and need them right away. Your sales team needs to determine which leads fall into which category and will likely focus their efforts on the latter.
Step 3: Needs assessment
A new lead may want your services, but not necessarily for the same reasons as another new lead. Once a lead is qualified, you need to understand what they want and whether or not it lines up with your offerings.
Step 4: Solutions
Can you meet the need? If so, how? More importantly, what can you offer that your competitors can't? A solution shouldn't just meet a need—it should do it better than another solution could.
Step 5: Negotiation
A solution can be good, but still not ideal or feasible. What would make it more attractive? How can the offer be adapted to make it more viable for the lead? That's all decided in this stage.
Step 6: Purchase
This is the last step of the process—and the end goal. Sometimes the lead signs on to a long-term partnership, and other times it's a one-time deal. Whatever it is, it's the whole reason for the lead generation process.
Why is lead generation important?
Marketing is all about relationships. The people involved in a relationship understand one another's needs and try to meet them—or, at least, that's how it's supposed to work. Businesses strive to build relationships with customers and prospects, but it's not always easy to distinguish a genuinely engaged prospect from one that's just browsing. Lead generation makes it easier to focus on the more viable prospects.
When potential clients actively opt into hearing from you, you know they're genuinely interested in learning more about your company. However, not everyone is interested for the same reason. Some people respond because they're curious, but not really in the market. Others are comparing one company to another, while some are ready to buy almost immediately.
Traditional follow-up doesn't distinguish one from another, so every lead is treated the same. As a result, your company could spend too much time on leads that won't pan out—and not enough time on those that will. A more targeted lead management process ensures every lead gets the appropriate attention, leading to a better return on investment of time and resources.
How can oil and gas companies generate more leads?
The lead generation process varies from one company to another, and even from one lead to another. As long as you follow these tips, your process will lead to more conversions and revenue.
Create clear calls to action
You want to know which consumers and businesses are interested in your offer, and they need to know how to express their interest. Give them a way with a clear call to action. Whether you want them to provide an email address or get a free download, you need to say so—preferably in a noticeable way.
Tailor your approach to different stages in the sales funnel
Not everyone on your site in the same place in the buying cycle. Some are ready to sign on the dotted line, while others are still gathering information. Identify these needs and then craft a compelling call to action based on the page they're on.
Visitors to your pricing page, for example, might be ready to fill out free quote requests, while visitors to your blog are probably still higher in the funnel and not quite ready for that step. Instead, offer more introductory ways of engaging like signing up for a weekly newsletter.
Nurture your leads
Once someone fills out a request for information or downloads your latest e-book, it's up to you to make the next move. When someone reaches out to your company, get in touch with an email or phone call. This will keep their interest alive and help you determine the next step in the process.
Utilize CRM tools

Lead management is a lot harder if you don't know where individual leads are in the buying process. That's why it's important to document every step and keep the process moving along. CRM software will help you keep track of every interaction and properly categorize each lead until they become customers.
At WebFX, we offer our own marketing software to all clients, called MarketingCloudFX. Our custom dashboards allow you to see everything you need to know about your leads, and take all the guesswork out of providing relevant content.
Generate more revenue through the web
Want to improve your lead generation strategy?
Every customer starts out as a lead, meaning that if you want to grow your business, you need to engage in lead generation. If your strategy for attracting and converting customers isn't as strong as you'd like it to be, don't hesitate to contact us! At WebFX, we have years of experience helping our clients grow their businesses with the web, and we can do the same for you with our lead generation services.