As a real estate agent, you know the importance of visual elements. When you market your properties to buyers, you use photos and videos to show people all the great aspects of a property. So, why not use these visual elements to market your real estate company?
Video marketing is one of the most powerful ways to attract new leads and get them to convert. This method is one of the most popular ways to grab the attention of your target audience. Videos also improve your conversion rates by 86%.
With the growing popularity of video sharing sites like Facebook, it is important that you invest in video marketing services. You have the potential to earn many leads for your real estate company.
On this page, we'll provide you with seven tips for making the most of your video marketing plan. If you want to invest in video marketing services, call us today at 888-601-5359 to speak with a strategist.
Our digital marketing campaigns impact the metrics that improve your bottom line.
See More Results

WebFX has driven the following results for clients:

$3 billion
In client revenue

7.8 million
Leads for our clients

5.2 million
Client phone calls
1. Get your point across quickly
While videos are great for catching people's attention, it is difficult to keep their attention. That's why the ideal video length is 30 to 60 seconds . Since viewers have a short attention span and don't want to spend a lot of time watching a video, it is important to get your point across.
You need to get your point across quickly in the beginning of your video. This ensures that, even if people drop off, they know the point of your video. By getting to the point, you may entice people to keep watching your video past those first few seconds.
If you focus on making a dramatic build up to your point, people will drop off before that point and won't get the message. You could miss out on leads because they won't stick around to know the point of the video. That is why it is so important to get your point across in the first few seconds of your video.
You want to get to the point of your video so people can determine if they want to keep watching or leave. If you make a compelling point immediately, it can keep people engaged in your video who normally would have left by that point.
By sharing your most important point first, you will get your message across to more leads.

Hear What It's Like to Work With WebFX!

"We were referred to WebFX and have been wowed with their company culture, professionalism and attention to our business needs. It has been a great few months working with them and we look forward to continuing our relationship with them and enhancing our seo!"
Real Estate Agency
2. Make your videos interesting
Many businesses invest in video marketing to attract new leads. Videos are produced by various companies every day, so you need to make your videos stand out to catch your target audience's attention.
Your videos need to be interesting. You don't want to make your videos standard, informational videos that spit information out to viewers without any engaging elements. They should engage your audience and capture their interest.
When you are creating videos for your real estate company, think outside the box. Think of different and creative ways you can market your business.
You want to make videos that are memorable for your audience. By creating unique videos, you will help your target audience better remember your real estate company.
3. Tell a story
If you want to keep your leads' attention, you need tell a story with your videos. You don't want to pitch a sale to your viewers because that is what every company tries to do.
When you market your company, people know you are trying to get them to use your company. You need to speak to them in a way that is compelling and grabs their interest. By telling a story, you can get them invested in your video.
Many big-name companies tell a story with their video advertisements. These make their advertisements memorable and captivate viewers. You can do the same thing by creating videos that tell a story.
By telling a story, you will get your audience invested in your videos. This will enable you to capture more leads.
4. Teach your audience
When it comes to real estate, there are many things that buyers don't know. Many buyers are unsure about things regarding buying a property. Video marketing is an opportunity for you to teach your target audience.
People enjoy watching videos to learn new things. If you have a market of people who are looking to buy homes, video marketing is an opportunity for you to provide them with valuable information that will help them with the buying process.
You can create videos that provide information about how to find the right house or how to make mortgage payments that work for your budget. This is information buyers want to know when they start looking for a property.
By creating informative videos, you will help educate your audience. When it comes time to choose a real estate company, they will remember your helpful videos.
5. Create interesting titles
The first thing your target audience will see is your title. You need to create a title that will catch the attention of your target audience.
So, how do you create the right title?
Let's say you are creating a video about tips for finding a home within your budget. You wouldn't want to title your video "Finding your perfect home." This is very generic and doesn't entice readers to watch your video to find out more.
A better title for your video is "How can you find your dream home within your budget?" or "Tips for finding your dream home without breaking your budget." These are titles that appeal to home buyers and peak their interest because they want to learn how to get their dream home or tips for helping them get that dream home.
Your video title is a chance to creatively preview the topic of your video. It may be the reason someone chooses to watch your video. Your title plays an important role in enticing leads to watch your videos.
6. Choose an eye-catching thumbnail
Aside from your title, your thumbnail is another important first impression element. When people see your video, they will see the title and thumbnail first. You want to choose a good thumbnail that will entice people to click play.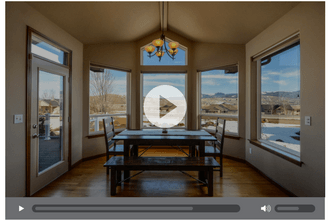 Many people notice videos because of the thumbnail. They see the thumbnail and check out the title. If these two things are appealing, they will watch the video.
When you are posting your video, you'll want to look for a good portion of the video to preview to your audience. The still image should be something that looks interesting to your viewers.
By choosing a good thumbnail, you will entice your target audience to click on your video.
7. Optimize your video description for SEO
If you are uploading your video to YouTube, you want to write a description for it. You want to optimize your description for search engine optimization (SEO). Videos are a great way to boost your ranking, so you need to be sure that you are optimizing for SEO.
It is best to have a full description for your video. This enables you to integrate keywords into your description. You want to use keywords related to your video to help it rank in the search results.
Keyword integration is important because it is how Google understands the context of your video. You can also include a link at the end of your description to entice your audience to take the next step.
By including a description that is optimized for SEO, you will help more people find your video.
Good agencies have more than 50 testimonials.
Great agencies have more than 100 testimonials.
WebFX has over 1000+ glowing client testimonials.
See What Makes Us Stand out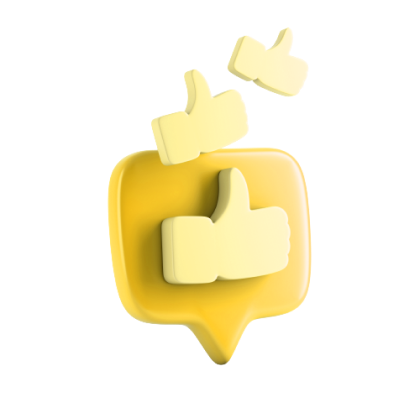 WebFX is a top video marketing company
Video marketing is a great way to draw in new leads for your real estate business. At WebFX, we know how to create videos that will bring in more qualified leads and conversions. We're a full service digital marketing company with experience creating customized video marketing plans.
We have a team of 500+ experts that are dedicated to your campaign. Our award-winning team has experience creating customized video marketing plans that maximize your ability to capture new leads.
If you're looking for results, we know how to drive them. To date, we've driven over $3 billion in sales and over 7.8 million leads for our clients. We put your business' success first.
Our clients love the work we do, too. We have over 1020 client testimonials from a variety of industries. Check them out to see what it's like to partner with a top video marketing company like WebFX!
Learn more
If you're ready to learn more about how you can drive new leads with video marketing, contact us online or call us today at 888-601-5359 to speak with a strategist.
We look forward to working with you!
Earn a 20% greater ROI with WebFX