Your golf course relies on a steady stream of new business to outdo competitors and thrive, meaning it's crucial you have an effective lead generation strategy that works for your business.
We know creating a lead generation strategy is easier said than done. If you're struggling to capture quality leads for your golf course, you're in the right place. Today's post covers three practical ways to generate leads for golf courses and country clubs. Let's get started!
Don't forget to subscribe to our newsletter, Revenue Weekly, to receive more industry-best marketing strategies in your inbox!
Don't miss our Marketing Manager Insider emails!
Join 200,000 smart marketers and get the month's hottest marketing news and insights delivered straight to your inbox!
Enter your email below:
Inline Subscription Form – CTA 72
"*" indicates required fields
(Don't worry, we'll never share your information!)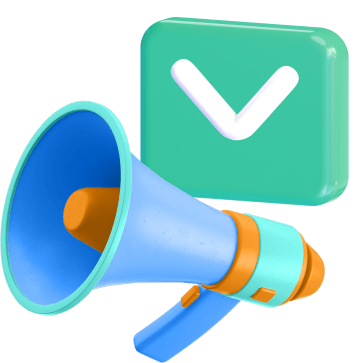 1. Be present on social media
Social media is a powerful way to interact with customers and generate new leads. Over 91% of companies use social media marketing to promote their company, and 77% of users will buy from brands they follow on social media. Every business should be active on at least one social media platform.
Other factors contribute to social media's incredible — and growing — importance. Chances are, someone interested in using your golf course or facilities will scour social media for pictures, videos, and information about your business. You want to control your brand image, and your social media account offers the perfect opportunity to promote yourself in a positive, professional light.
Stumped for ideas? Some unique ways to use social media to generate leads for your golf course include:
Featuring positive golf member reviews.

Sharing photos of your course's greenery.

Demonstrating how others use your facilities.

Making special announcements or updates.

Hosting contests for branded merchandise.

Promoting discounts or upcoming events.
Interested in learning more? Check out these social media marketing trends for 2023 to inspire some fresh golf course marketing ideas.
2. Create valuable website content
A well-rounded, powerful lead generation strategy includes content marketing. This strategy is versatile and effective — 75% of companies surveyed believed content marketing helped boost the number and quality of leads they generated.
With content marketing, you can create content for a wide variety of audiences interested in using your facilities or golf courses, including:
Regular golfers

Novice golfers

Caddies

Golf instructors

Businesses

Couples
Content marketing encompasses creating free, informative content your audience will find helpful to prime them to become customers. You can create blog posts, podcasts, instructional videos, downloadable guides or other resources to set your business apart as an industry expert and warm up leads.
Whatever you create, high-quality, authoritative content will transition your leads from the top of the sales funnel to the bottom, closer to converting from a lead to a customer. For example, a free, downloadable beginner's golfing guide is one way to capture a lead's email so you can continue to nurture them through email marketing. After reading your guide, a potential customer may book a tee time.
The best part? You can repurpose your content for your social media accounts, too.
3. Optimize your website
In addition to social media and content marketing, an optimized website is user-, mobile-, and SEO-friendly, making it more likely to generate leads.
Make contacting your company easy
One of the best ways to capture leads is to make it easy to schedule tee times online. Online registration makes checking course availability convenient, inevitably saving you time while improving your member's user experience.
Be sure to include contact forms throughout your website, as well — not only on your "About Us" or "Contact Us" pages. To increase a lead's likelihood of contacting you, always include a call-to-action (CTA) above contact forms and at the end of your blog posts, such as, "Contact us today to learn more!"
Switch up your CTAs for different pages, depending on the content. For example, a blog post titled "How to Improve Your Putting Strategy" is an opportunity to encourage readers to reach out to your business for golf lessons. Comparatively, a membership pricing page might ask readers to request more information about custom membership packages.
Make your website mobile-friendly
A mobile-friendly website is a must in today's digital marketing landscape, where most consumers access information from their mobile devices. A responsive website design makes navigation easier and encourages visitors to stick around longer, improving your website's bounce rate and overall authority.
Plus, a mobile-friendly site will make finding and filling out your website's tee-time registration and contact forms easier. The less friction your website has, the happier your customers will be and the easier it will be to capture your lead's contact information.
Make your website SEO-friendly
Search engine optimization (SEO) encompasses several effective strategies that help your website rank higher in search engine results pages (SERPs). SEO is crucial for lead generation because it gets your top-of-the-funnel content, like blog posts, in front of qualified leads.
For example, let's say someone interested in finding information about how to break 90 goes to Google and finds one of your blog posts titled, "How Hard Is It to Break 90? Our Top 7 Tips for Breaking 90 for the First Time." Someone local that has learned something from you will be more inclined to visit your golf course over another.
Another user may search for golf courses near them, relying on Google's algorithm to show them the best and closest options. Keywords that include your location can help you gain visibility and attract visitors to your site and your golf course.
37% of marketers say that generating high-quality leads was one of their biggest challenges.
We want to decrease that percentage.
WebFX can help you generate high-quality leads with a customized marketing strategy.
Learn More About Lead Generation Services
Partner with WebFX for award-winning lead generation and digital marketing services
Do you need help finding and converting leads for your golf course into customers? Partner with the experts at WebFX!
We're an award-winning digital marketing company specializing in lead generation services businesses across industries. To date, we've generated over 7.8 million leads for our clients. Our team will help you capture, nurture, and convert leads to boost revenue.
Ready to get started? Contact us today! Call 888-601-5359 to speak with a strategist or request your free proposal online.
Increase your leads, sales, and revenue with digital marketing
Find Us Driving Revenue Nationwide